We can defeat terrorism with love of the Holy Prophet (SA): Sahibzada Hussain Mohi-ud-Din Qadri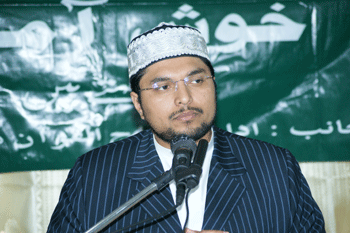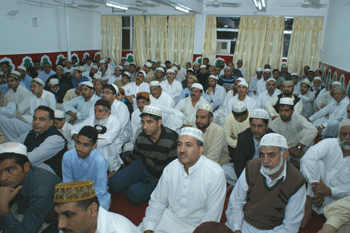 On November 7, 2010, MQI Hong Kong organized a Mehfil-e-Naat. The proceedings started with the recitation from the Holy Quran by HafizTanvir Hussain Shah. Muhammad Yousuf and Qari Sabir Hussain Sabri had the honour of reciting Naat.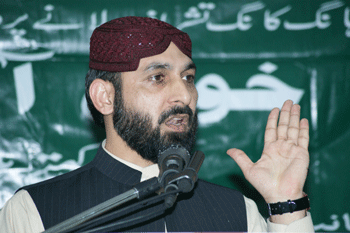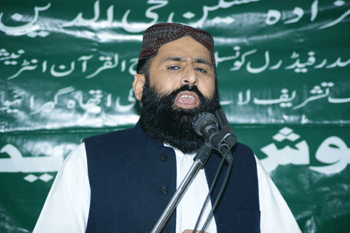 Sahibzada Hussain Mohi-ud-Din Qadri also addressed the gathering. In his speech Sahibzada sahib said that there were two realms i.e. the grand world which is universe and small world, which is man. As man is a combination of matter and soul, likewise the grand world i.e. universe is also composed of both soul and matter. The love for the Holy Prophet (SAW) is the soul of all actions and deeds. The human body becomes dead once soul departs it. in the same manner, if one's worship, prayers and deeds are devoid of love for the Holy Prophet (SAW), they are like a dead body. He said that MQI has been trying to create among the Muslims love for the Holy Prophet (SAW) for last 30 years. "It is by connecting ourselves to the teachings and person of our beloved Prophet (SAW) that the Muslim community can get rid of extremism and terrorism," he concluded.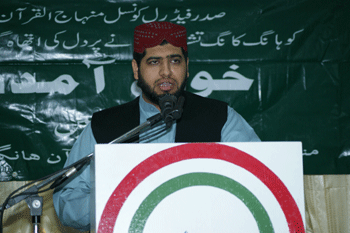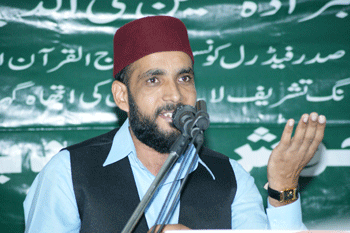 The ceremony was also attended by Niaz Muhammad Khan, Muhammad Sakandir Baacha, Haji Muhammad Younis, Haji Muhammad Najeeb, Qari Abdur Rehman Chishti, Allama Qari Muhammad Ramzan Sialvi, Allama Qari Sabir Hussain Sabir and others.
Report: Muhamad Naseem Naqashbandi