Dr Muhammad Tahir-ul-Qadri to speak at World Economic Forum on 'New Reality of Terrorism'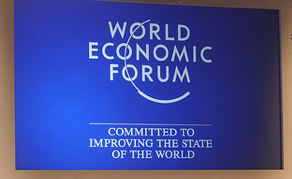 This week Davos is hosting the World Economic Forum with more than 6000 international personalities from the world of politics, economics and business. This year international terrorism is high on its agenda. WEF will discuss ways of combating international terrorism with experts on Thursday 27 January 2011.
For the first time a leading personality from the Muslim world has been invited to speak at the WEF. The founder of Minhaj-ul-Quran International, Dr Muhammad Tahir-ul-Qadri will speak at the World Economic Forum on the topic 'The Reality of Terrorism'.
Dr Tahir-ul-Qadri will discuss root causes of international terrorism as well as in Pakistan and other countries and present solutions which can be utilised to demolish terrorist narrative.
Dr Qadri will also have various close-door meetings with foreign leaders, diplomats and experts.
For interview requests please contact +44 7786312089 or email spokesman@minhajuk.org.