Al-Azhar (WAAG) delegation visits MQI Nelson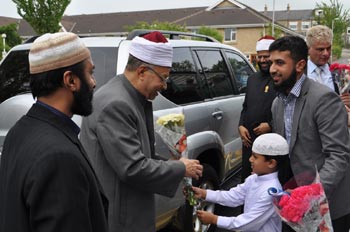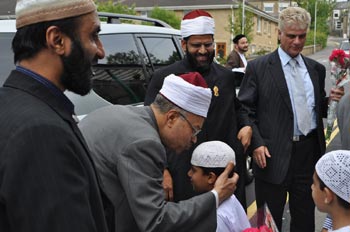 Sunday 27th June 2011: As part of Al-Azhar WAAG delegation's visit to MWF's operational offices in Nelson, the members also visited MQI Nelson. Led by Shaykh Dr Abd al-Fadeel al-Qawsi (Vice President of WAAG – World Association of Al-Azhar Graduates), the delegation included Professor Usama Yasin (Vice President for Administrative affairs of WAAG), Dr Abdul Daaim Al-Naseer and Brother Marwaan (Secretary of Dr Abd al-Fadeel al-Qawsi).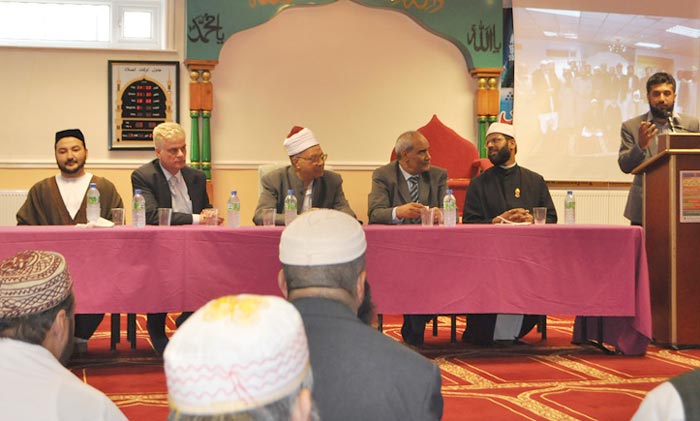 The young students of the Mosque waited to greet the guests at their arrival. The local executive committee of MQI Nelson, led by President MQI Nelson Haji Muhammad Ismail, was also present to welcome the guests. The delegation arrived at MQI Nelson, Jamia Masjid Minhaj-ul-Quran (Brunswick Street) Nelson, at around 5pm and was pleased to see the children waiting in an orderly manner.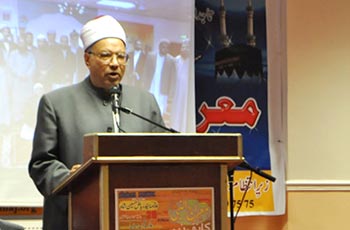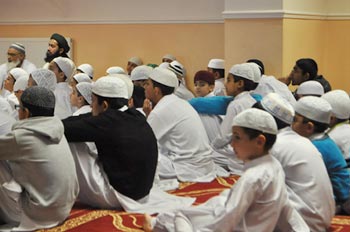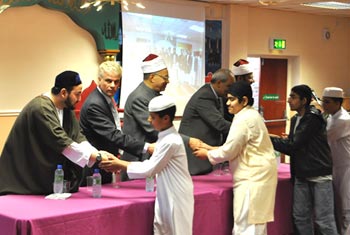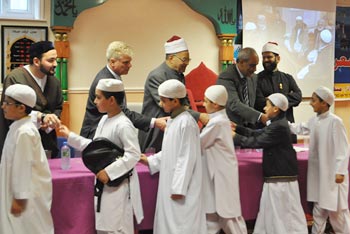 The guests first visited the girls' classes, which are situated on the first floor of the Mosque and were greeted with hymns of peace and happiness recited by the students. They also sent praises and salutations on the Holy Prophet Muhammad (Peace and blessings be upon him). The delegation was informed of local activities. The members met with the pupils as well as teachers.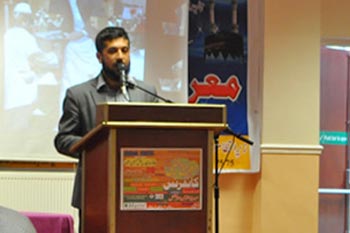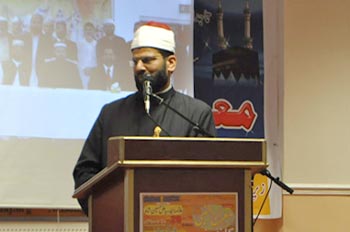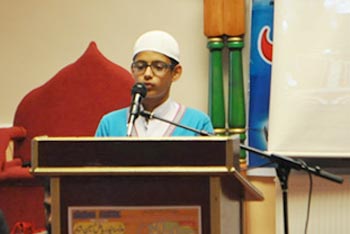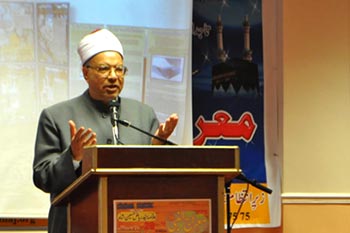 Afterwards, the guests made their way to the main floor of the Mosque where they had a similar meeting with the boys. Members of local community and MQI Nelson committee were also present on the occasion. The local guests included Dr M Malik MBE (founder member of Pendle Inter-Faith Group and Chairman of Building Bridges), Sue Gillett (Constituency Manager for Sajjad Karim Conservative Member of European Parliament for North West of England) as he could not attend in person due to being abroad, and Mr Abdullah Zaid (Journalist).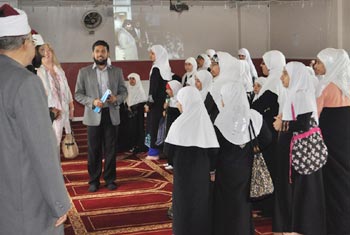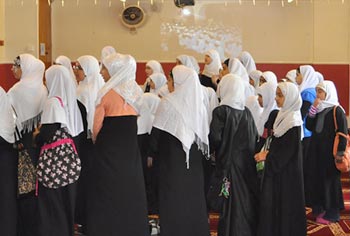 Shaykh Muhammad Ramadhan al-Qadri al-Azhari and Shaykh Adnan Sohail al-Azhari introduced the delegation to the local guests and informed them of the work of MQI particularly from an educational perspective at ground level.The delegation was pleased to see the work that was being carried out and the services being offered to local community in the form of a reference library and DVD/CD store. Shaykh Dr Abd al-Fadeel al-Qawsi appreciated the work of MQI and Shaykh-ul-Islam Dr Muhammad Tahir-ul-Qadri. He made Dua for MQI to excel further in its aims and objectives.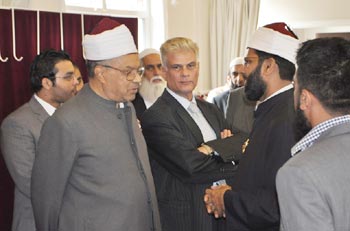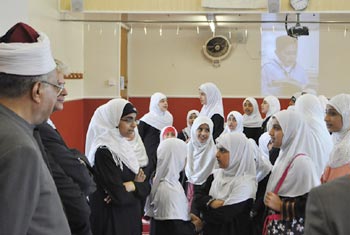 Reported By Mozzam Raza;