River Rafting Tour held by MYL Norway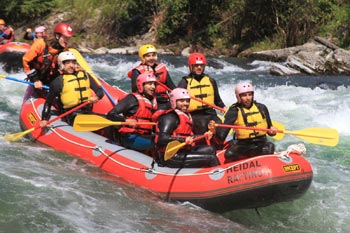 For the second time in a row, Minhaj Youth League organized trip to the Norwegian mountainous areas of Sjoa. The purpose of the trip was to connect bonds, get engaged in constructive religious discussions and to be active outdoor.This year's main event was rafting alongside the Sjoa river. The trip started early Wednesday morning where the group met at Minhaj-ul-Quran Oslo and traveled together in a collective bus. Alongside the route the group had several breaks and activities in order to get to know each other and to have rest and food. Upon arrival the group quickly engaged in grouping itself in different tents, playing rocket, football and swimming. By evening the grill was put to fire and soon meat was roasted. The grill event lasted until evening prayer and the group till that time had enough time to discuss various religious and political subjects. In addition the organization turned out to be perfect, even without planning. Group members were more than happy to help each other out on their tasks.
After Maghrib prayer the group gathered in the biggest tent (called Lavo in Norwegian) and lit a fire to keep the heat as the evening became cold outside. People engaged in discussions about fiqh, religion and engaged in hadiths and storytelling. Being much more enlightened the group prepared for Dhikr which lasted until Isha prayers.Next morning the group started early with breakfast in a traditional Norwegian farmers hut (called Stue). After breakfast people got ready for rafting where the rafting staff informed the team about the procedures and distributed equipment and clouting. A short bus drive away from the resort the group led by rafting staff started to prepare for the trip back by river. A detailed security information and procedures was followed by the start of the trip.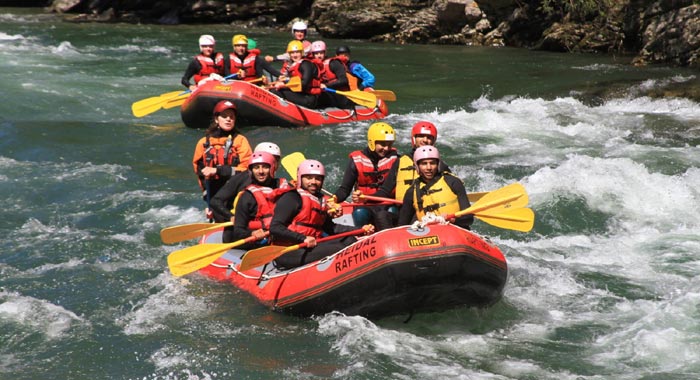 The youth group was divided into 4 rafts. Each and every group managed alongside the trip to make a collective feeling on the raft resulting from a common trip and struggle against the river. One lunch break later the trip continued and the river too became much more difficult to handle. The raft groups had much fun and became quite skilled at this, despite the majority having tried this for the first time.Back at the resort the youth after one quick shower engaged in packing and preparing for the way home. Although one event remained i.e. bridge swinging, some members decided to take this challenge and came out quite less scared of height than they were before. After dhuhr prayers, the camp was cleaned for all litter followed by a quick snack and the tour back was on.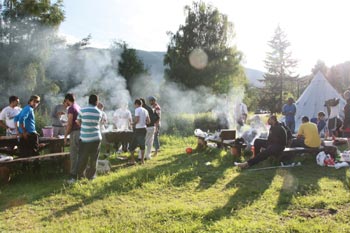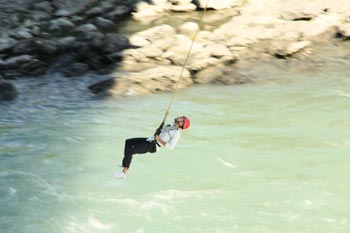 Reported By: Atif Raouf