Punjab Bar Council's delegation visits Scotland and meets members of MQI NEC UK and MYL UK
On its arrival in Glasgow, the Punjab Bar Council delegation was welcomed by Tahir Mohammed (Secretary General Minhaj-ul-Quran International National Executive Council (NEC) UK) and Rehan Ahmed Raza (Head of Training & Development Muslim Youth League UK). After refreshments the delegation visited various historical places of Glasgow followed by a meeting with Minister for Justice, Kenny MacAskill.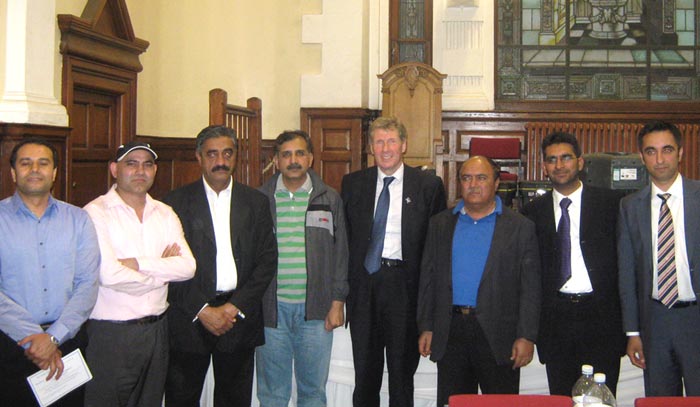 Tahir Mohammed introduced the delegates to Mr MacAskill and Mr MacAskill had a detailed discussion with the delegates about the current situation of Pakistan and Scotland's links with Pakistan. Tahir Mohammed informed the delegates that Mr MacAskill is the Minister who freed Abdel Baset Mohmed Ali al-Megrahi, a Libyan National who was convicted for Lockerbie Bombing. Mr MacAskill was under huge pressure from UK and the US Government but he freed him on humanitarian grounds.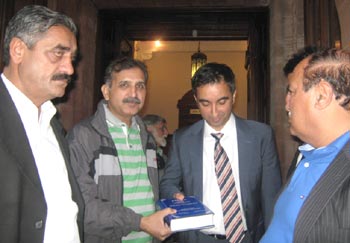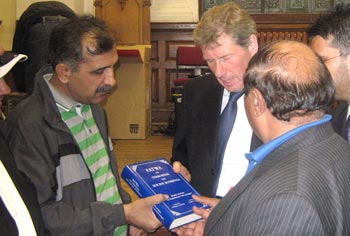 Mr Lahrasib Khan Gondal briefed Mr MacAskill about the purpose of their visit to UK and also about the activities of Pakistan Awami Tehreek (PAT, Pakistan). Mr MacAskill said he was delighted to meet the delegates and Mr Gondal invited Mr MacAskill to visit Pakistan to see the work of Pakistan Awami Tehreek. Mr Gondal presented the 'Fatwa on Terrorism & Suicide Bombings' written by Shaykh-ul-Islam Dr Muhammad Tahir-ul-Qadri, to Mr MacAskill.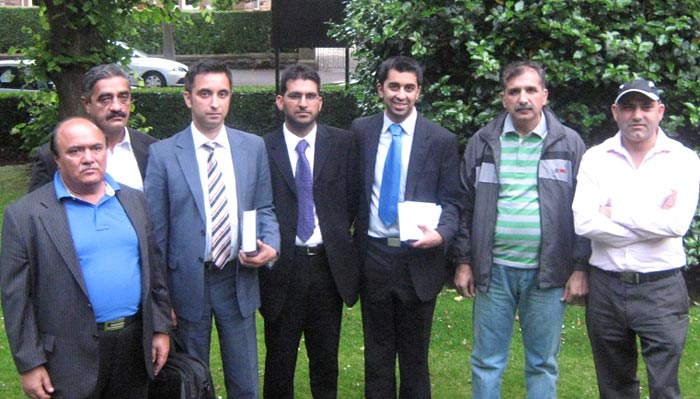 Thereafter the delegates were introduced with the Youngest Muslim Member of Scottish Parliament, Humza Yousaf; and they briefed Mr Yousaf about the activities of Pakistan Awami Tehreek and Punjab Bar Council. They presented the Fatwa on Terrorism & Suicide Bombings to Mr Yousaf who told Mr Gondal that he has read the summary version of Fatwa which was presented to him by Rehan Raza last year and he was looking forward to the full version. He told Mr Gondal that he was very pleased to receive the full version and he will definitely visit Pakistan Awami Tehreek's office and Punjab Bar Council whenever he is in Pakistan in the future.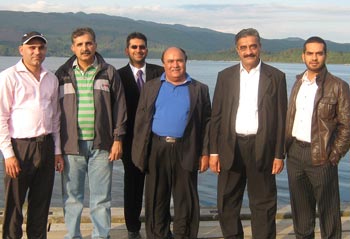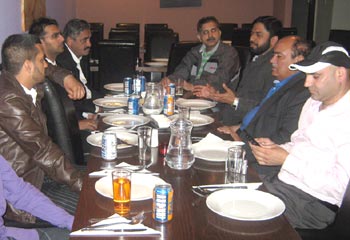 The delegates were also introduced to Aamer Anwar, a prominent Lawyer of Scotland. Aamer Anwar (born 1967) is a Scottish lawyer of Pakistani background. Anwar became a solicitor in 2000 and became part of a Glasgow-based partnership, before branching out on his own in 2006 and setting up Aamer Anwar & Co, Solicitors & Notaries. Several nominations for Criminal Lawyer of the Year by The Law Awards of Scotland have resulted in Anwar winning in both 2005 and 2006.Mr Gondal presented him with a copy of Fatwa on Terrorism & Suicide Bombings and they both discussed the working of their profession in the UK and Pakistan.After the meeting with politicians, the delegates visited Minhaj-ul-Quran Glasgow, Allama Shahid Babar Khan and Khalid Khan showed them around Minhaj-ul-Quran Glasgow and briefed the delegates on Minhaj-ul-Quran Glasgow activities. That evening Tahir Mohammed arranged a reception in a restaurant for delegation and other members of MQI Glasgow.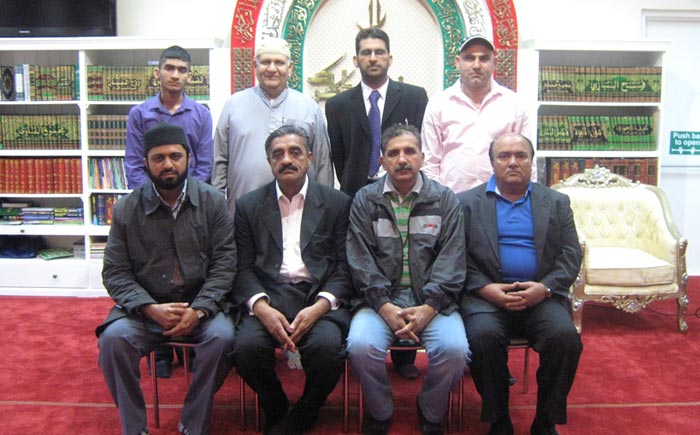 The following day, a tour of Edinburgh City was organized which was led by Allama Shahid Babar Khan. Delegates visited Edinburgh Castle and many other Historical places such as a place where belongings of Tipu Sultan are kept. They also visited other parts of castle where they saw the Crown of the Scottish King and also learned many things about Scottish Heritage. In the evening, another reception was organized in a restaurant and after that delegates departed for Manchester.
Reported by: Mozzam Raza