MQI (Denmark) celebrates Shab-e-Miraj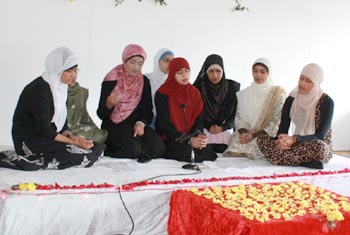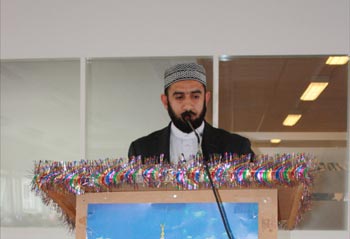 Under the banner of Minhaj-ul-Quran Women League, a program for Miraj-un-Nabi (SAW) was organized on the 26th of June in which a large number of women from Copenhagen and surroundings participated. The spiritual gathering commenced with verses from the holy Quran recited by a sister of Minhaj Youth League Hafiza Nargis Zahoor Ahmad. Hamd was presented in the praise of Allah Almighty by sister Farwa and Neelam Hussain and was largely appreciated by the audience. After the presentation of Hamd, gifts of glories and exaltations were presented in the honour of Holy Prophet (S.A.W) by Sister Zahra Sajid, Kokab Uppal, Rukhsana Afzal, Mussrat Jabin, Minhaj Sister League and Women League in the form of chorus.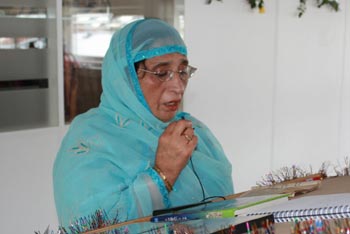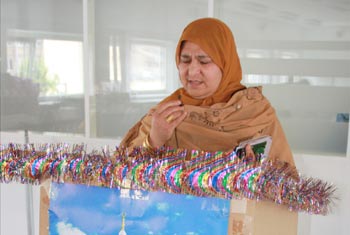 Komal Hussain delievred speech on the event of Miraj in Danish language and discussed various aspects of Miraj-un-Nabi. Ameer-e-tehreek of Minhaj-ul-Quran International Denmark and renowned scholar Allama Abdus-Sattar Siraj stated in his speech that the event of Miraj is of immense significance in the world's history. This is such a great event, that devoted and passionate Muslims rightly feel proud of, that they are Ummah of the Holy Prophet. He visited earths and skies in state of consciousness. He said that these miracles are beyond our human comprehension.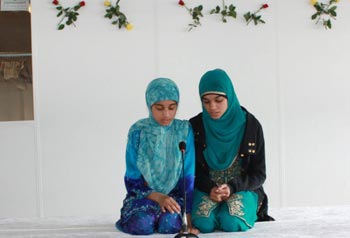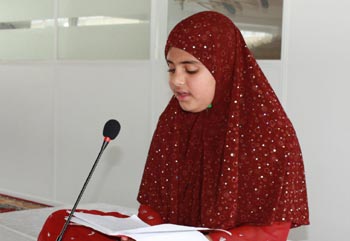 Moreover, he said that the Night of Shab-e-Miraj (Ascension) is a night of great blessings; whoever commemorates this night would not be deprived of Allah's countless blessings. President of Minhaj Women League, Nafees Fatima, asked questions in the form of a quiz. Lastly, Salat-o-Salam was sent on the Holy Prophet (S.A.W) by Minhaj Women League and Sisters League. Concluding supplication was made by Naheed Siraj. The women showed great interest at the stall put up by Minhaj Women League consisting of books and cassettes of Shaykh-ul-Islam Dr. Muhammad Tahir-ul-Qadri. The duty of stage secretary was performed by deputy General Secretary of Women League Musarat Zahoor Ahmad in an impressive manner. At the end of the program, guests were entertained with refreshments.
Repoted by: Shabana Ahmad