MQI Norway takes part in Peace Rally to condemn terrorism in Norway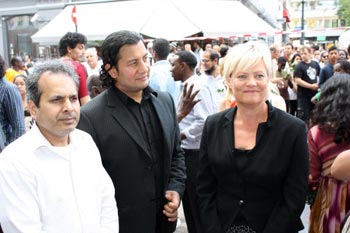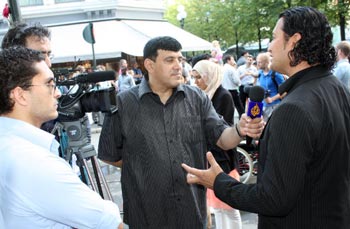 Islamic Council Norway is an umbrella organization which has the representation of various organizations and it struggles to promote peace and interfaith harmony and the betterment of Muslim at every level. Terrorist attacks of last week created an emotional environment in a peaceful country like Norway. These attacks were strongly condemned by people belonging to every class and religion.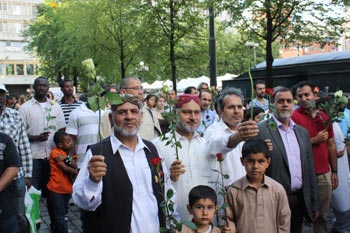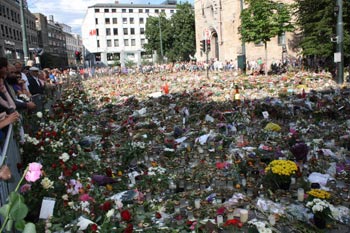 In this regard, Islamic Council of Norway took out a Peace Rally to show solidarity with the victims of this terrorism on July 29, which was attended by a large number of men and women along with youngsters and children. Along with the 3 Norwegian Ministers, the Mayor of Oslo also took part in the Rally and addressed the participants. On this occasion, General Secretary of Islamic Council of Norway, Mehtab Afsar stated that we, the Muslims, condemn every form and manifestation of terrorism. He further said that tagging a particular group or sect of people with terrorism depicts lack of awareness. He also extended his gratitude towards the participants of the rally for fulfilling their national and religious duty. It should be remembered that Mehtab Afsar had been the Vice President of Minhaj- ul- Quran International Norway and is still counted as a very active member of Minhaj-ul-Quran.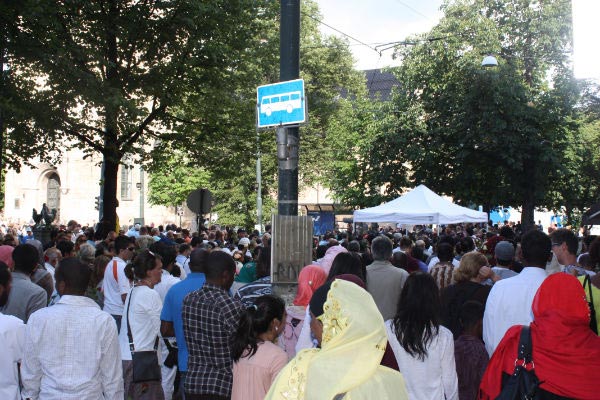 The workers from Minhaj- ul- Quran International also participated in the Rally against terrorism and strongly condemned this act of terrorism. Those from Minhaj-ul-Quran International Norway who participated in the rally included Hafiz Sadaqat Ali, Joint Secretary Aqil Qadir, president Rabita Committee Chuaudry Mushtaq, Ex-Director of DFA Najam us Saqib, Senior member of Minhaj Welfare Haji Manzoor Hussain, Ex-President Arshad Waraich, Haji Riaz, Asim Qadri and other prominent personalities.
Reported by: Aqil Qadir