MYL-S Halifax holds the Mawlid Celebration 2012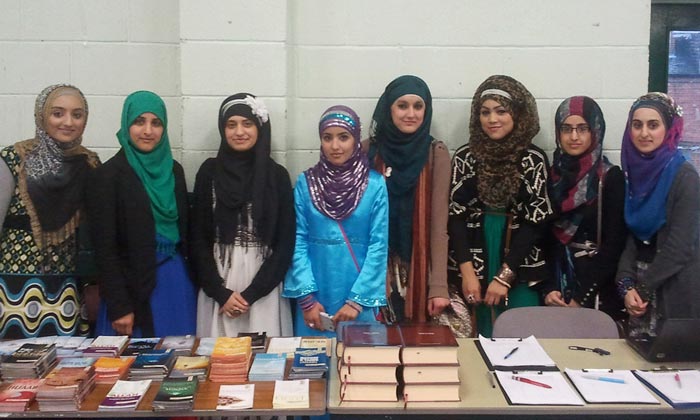 On 29th January 2012, MYL-S Halifax attended the Leeds Mawlid Celebration to set up a MYL-S stall and promote the London Declaration for Global Peace and Resistance against Extremism at the Bangladeshi Community Centre. The event was a great success with all the tickets sold out and not a chair was left empty!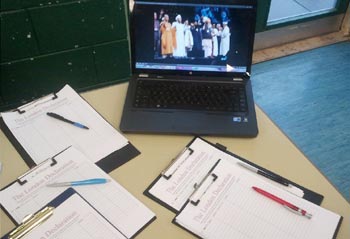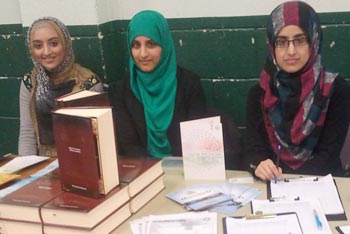 The evening consisted of beautiful recitations of the Holy Quran, a powerful English speech by Shaykh Rehan Raza Qadri from Glasgow on the topic of Mawlid-un-Nabi (SAW), heart touching performances of Naats and Nasheeds by Milad Raza Qadri and an Umrah Ticket draw. It was a rapturous event attended by both young and old waving flags during the Naats and Nasheeds and whetting the ecstasy and enthusiasm.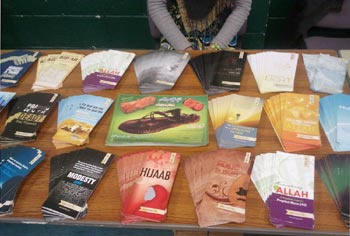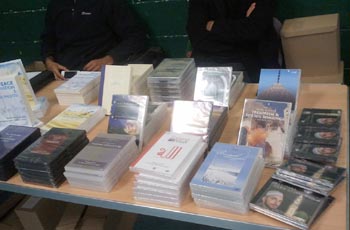 The MYL-S stall was a great success; all the copies of the Glorious Quran, the English Translation of the Holy Quran by Shaykh-ul-Islam Dr Muhammad Tahir-ul-Qadri, were sold out and the free MYL leaflets on a wide variety of different topics were quickly taken from the stall. Many attendees signed the London Declaration Sheets that were going around in the audience and which were also present on the MYL-S stall. The event concluded with 'Salaam' by Milad Raza Qadri and the announcement of the Umrah Ticket draw winner, brother Umar from Leeds. There were a total of 93 signatures for the London Declaration collected at this Mawlid Celebration event 2012. A ardent congratulation to all those involved in the Mawlid Celebration Event 2012 from the MYL-Sisters UK!
Reproted By: Ambreen Hussain