Minhaj Women League (Denmark) holds Mawlid Conference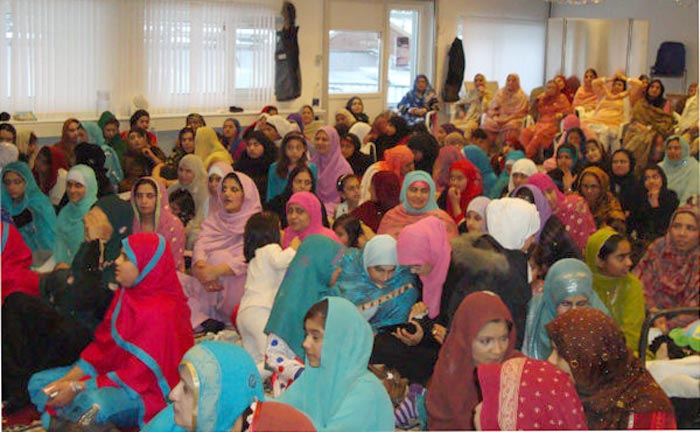 Copenhagen: Under the banner of Minhaj-ul-Quran Women League Denmark, a grand annual Mawlid Conference was arranged in which scores of women participated. The conference commenced formally with the recitation from the verses of the Holy Quran by Qari Nadeem Akhter and praise of Allah Almighty was presented by Haleema, Saniya, Saba and Kainat. Rukhsana Afzal, Huda, Farah Naveed, Kokab Uppal, Minhaj Youth League Amager, Musarat Jabeen, Bela Javed, Sameela Qureshi, Shama Zahoor and Minhaj sisters presented Nasheeds in the court of Holy Prophet (P.B.U.H).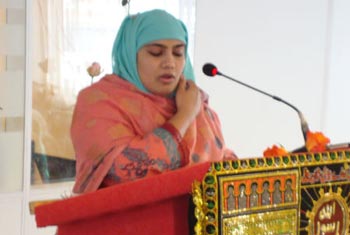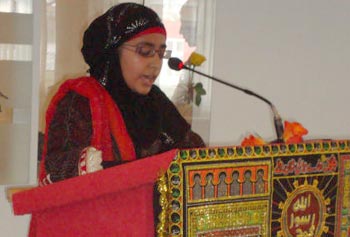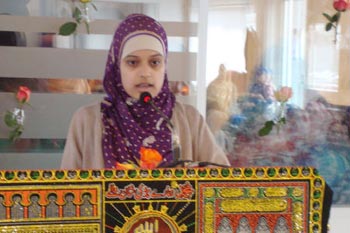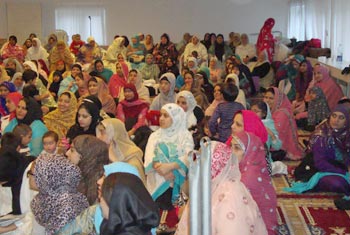 Mariam Irshad delivered a brief but comprehensive speech on the birth of the Holy Prophet (P.B.U.H) in the Danish language. Ameer of Minhaj-ul-Quran International Allama Abd-us-Sattar Siraj was the guest of honour of this event. He highlighted the importance of love and affection for the Prophet (P.B.U.H) and stated that today our association has weakened and we claim to be a lover of Holy Prophet (P.B.U.H) only verbally but our practical life does not show the reflection of this love.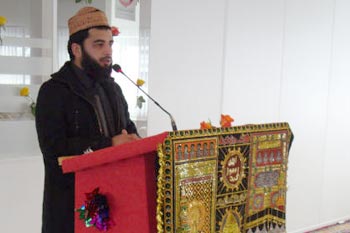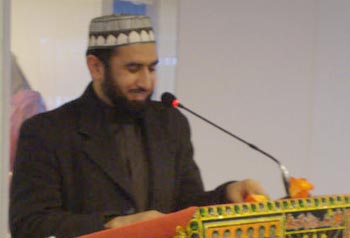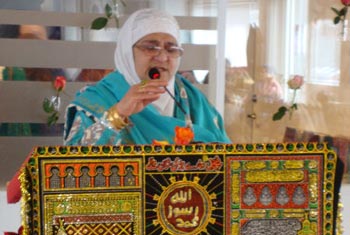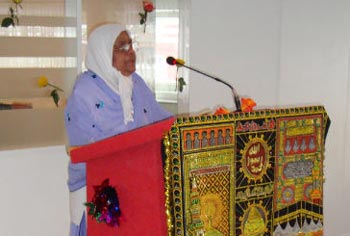 The real meaning of celebrating birthday of the Holy Prophet (P.B.U.H) is not only to light up our intuitions with his love but also to act upon the Sunnah of our beloved Prophet (P.B.U.H.). He said that if we want to save the belief of our future generations, we need to hold firmly onto the rope of the Prophet's Sunnah so that our and our future generation's faith could be saved.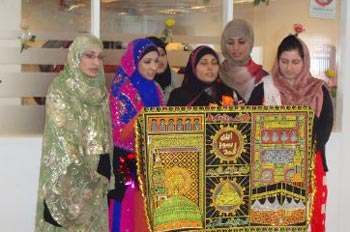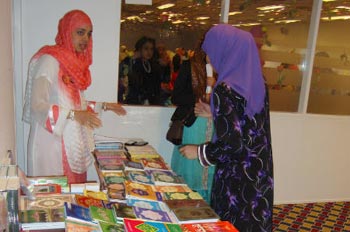 Zunerah Fatima performed the duty of stage secretary admirably and a large number of women congratulated her for presenting such a beautiful program. There was also a stall consisting of literature, books, and CDs of Shaykh-ul-Islam Dr. Muhammad Tahir-ul-Qadri, in which women showed immense interest. The program ended with supplication invoked by sister Naheed Siraj and women were entertained with the Mawlid feast.
Reported By: Aqil Qadir