MQI Dubai holds Mehfil-e-Hamd and Naat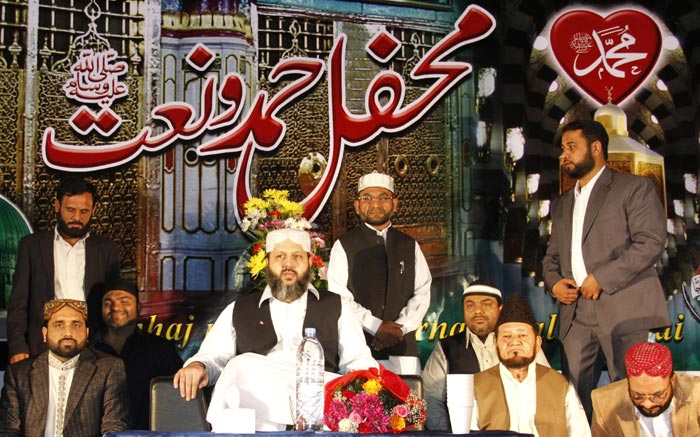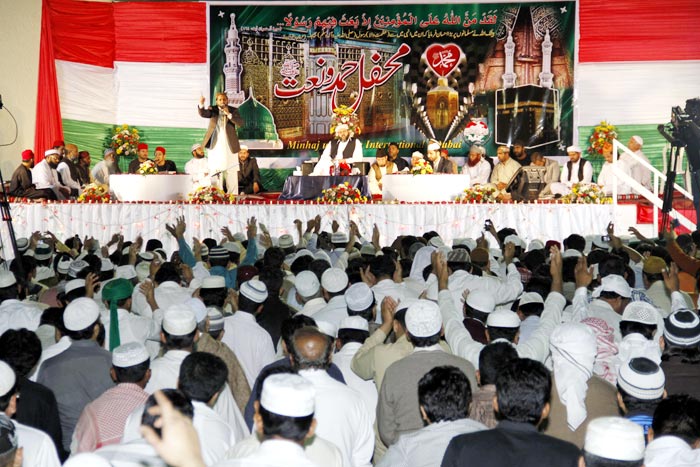 Every year Muslims all around the globe celebrate the birth anniversary of our Beloved Prophet Hazrat Muhammad (SA). This year also MQI Dubai celebrated the auspicious occasion of Milad un Nabi (SAW) by arranging the 7th Mehfil-e-Hamd and Naat in Sudanese Club Dubai on Thursday the 15th of March 2012.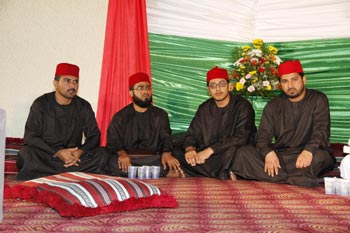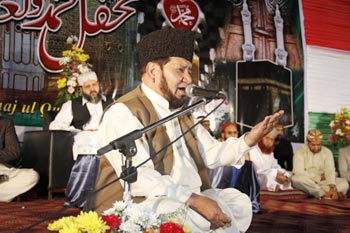 A prestigious event to mark the birth anniversary of the Holy Prophet (SAW) was attended by approximately 3000 people from all over UAE. The programme was presided by Sahibzada Abdul Qader Jamal-ud-Din. It started with the recitation of verses from Holy Quran by Qari Asif. The renowned Naat Khawan such a Al-Haaj Akhtar Hussain Qureshi from Lahore, Qari Shahid Mahmood from Sahiwal and Qari Asif from Dubai had the honor of presenting Naat to the packed crowd. Minhaj Naat Council Dubai also made beautiful contribution by reciting Naats in a unique and beautiful way.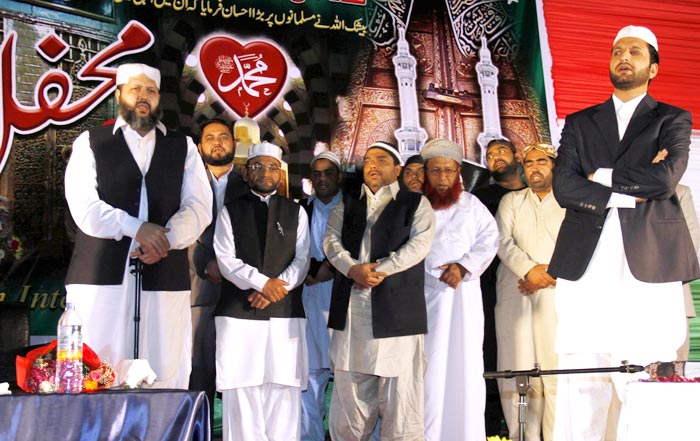 At the end of Mehfil dinner was served which was immediately followed by a lucky draw to give 18 tickets of Umrah to the fortunate ones in Mehfil. More over 100 Irfan-ul-Quran were also awarded to winners from the draw. It was a splendid evening full of Blessings of Allah. The organizing committee comprising of many individuals from all over UAE worked day and night to make all the arrangements for the evening. The whole event was broadcast live on www.minhajusa.tv. Recorded version of the Mehfil will be insha Allah broadcasted on www.minhaj.tv on Thursday 29th March 2012 at 10 pm (PST).
Reported By: Maaz Ahsan