Reception held in honour of Shaykh-ul-Islam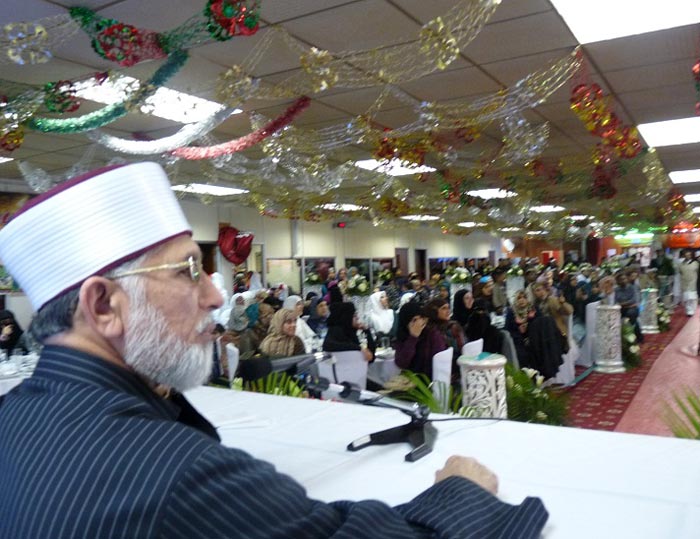 Minhaj-ul-Quran International (UK) organized a reception in the honour of Shaykh-ul-Islam Dr Muhammad Tahir-ul-Qadri upon his return from his successful visit to India. The reception was held on March 20, 2012. The proceedings of the programme got underway with the recitation of the Holy Quran by Hafiz Sajjad Hussain followed by Naat which Muhammad Afzal Noshahi had the honour of reciting.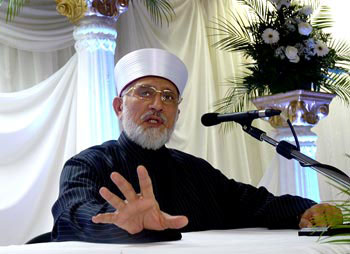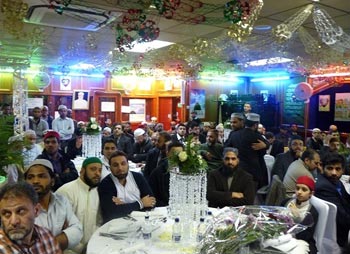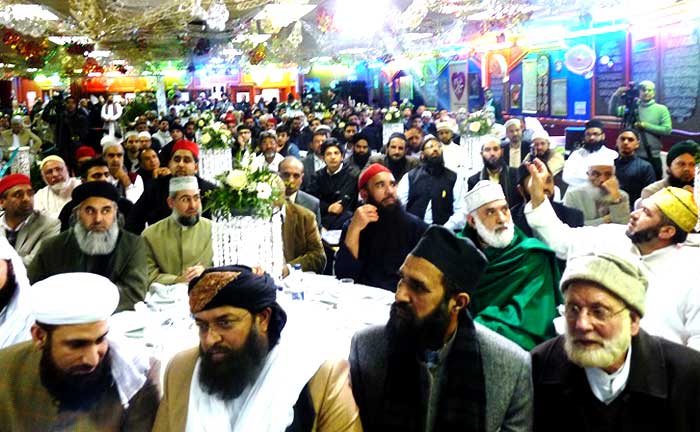 Addressing the reception, Shaykh-ul-Islam Dr Muhammad Tahir-ul-Qadri said that spiritualism was increasingly facing an onslaught from the forces of materialism. He said that people were deviating from the creed of their forefathers, while scholars were spending their energies and time on fame instead of contributing meaningfully to the wellbeing of humanity. He said that human mind was characterized by stagnation of thought, biases, intellectual prejudices and hatred. He said that a mind so fixated with these negative attitudes was unable to acquire productive knowledge. He added that the world was becoming devoid of wisdom and there was tendency of quoting even good things out of context for the sake of vested interests.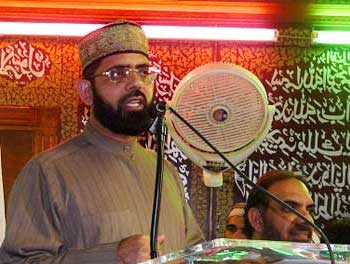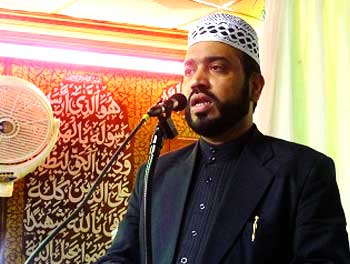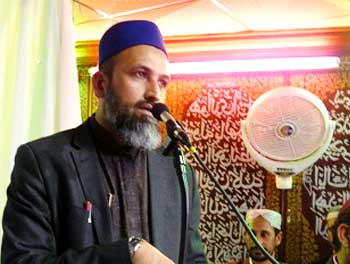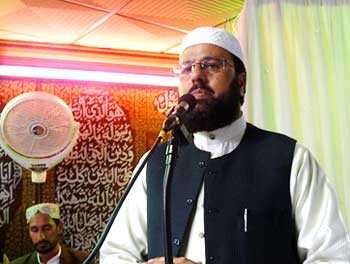 Dr Muhammad Tahir-ul-Qadri said that being the head of a spiritual family or the son of being a spiritual personality did not mean that the one inheriting the legacy had the makings and qualities equal to the role. He said that had that been the case, all the sons of Hazrat Youqub (RA) would have merited respect and Hazrat Yousuf (RA) would not have been singled for conferment of Prophethood. He further said that being a good mother did not mean that the daughter also inherited all the qualities of her mother. He said that we would have to put an end to a culture whereby the progeny of good parents happen to get the unearned reward. He highlighted the need of promoting meritocracy as an operative principle in our individual and collective lives. He said that our lives were marked by depleting stock of humility and increasingly defined by misguided concepts.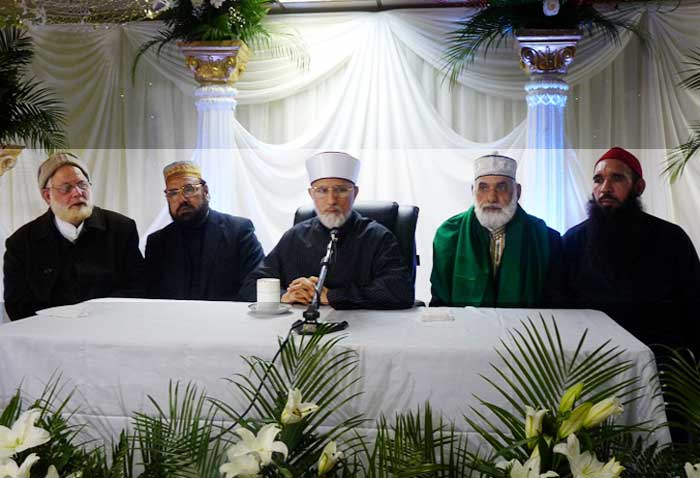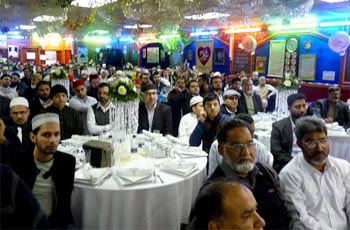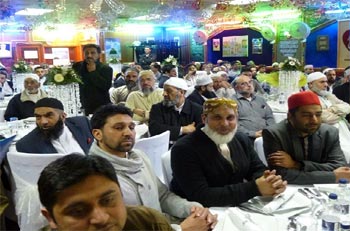 Shaykh-ul-Islam Dr Muhammad Tahir-ul-Qadri said that Allah Almighty gives to people what they strive for. Progress in this world as well as in the hereafter depended upon constant struggle and hard work.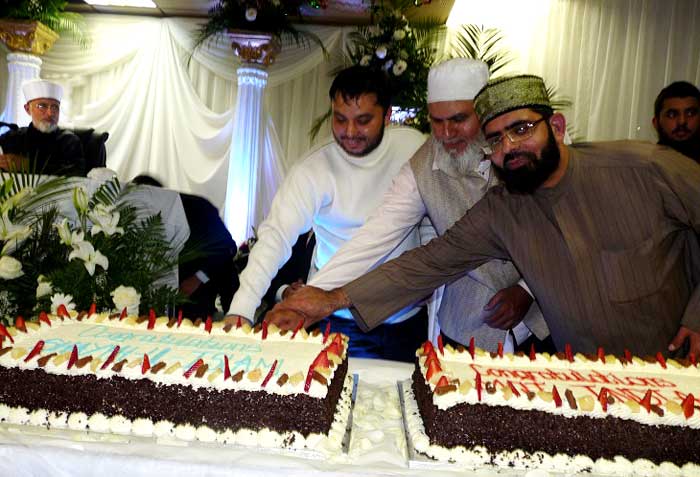 Earlier, Allama Muhammad Afzal Saeedi, President of MQI UK, presented a welcome address in which he paid a glowing tribute to scholarly and intellectual services of Shaykh-ul-Islam. He said that the Indian visit of Shaykh-ul-Islam will be chronicled with golden letters in the annals of Islamic history. He said that the tour would have far-reaching effects for times to come.
Muhammad Afzal Saeedi said that the visit of Shaykh-ul-Islam would be instrumental in bringing the people of both countries closer. Allama Muhammad Sadiq Qureshi, Hafiz Nazir Khan, Allama Shahid Baber, Allama Hassan Mir Qadri, Haji Aslam Qadri, Allama Ghulam Gillani, Qari Arif Saeedi, Allama Ikhlaq Mubarak, Allama Muhammad Mausa, Allama Mahmood Shah, Qari Tariq, Asad Naeem-ud-Din, Mushtaq Ahmad, Allama Tahiq Mahmood, Abu Ahmad Sherazi, and Dawood Hussain Mash'hadi also spoke on the occasion.
Shaykh-ul-Islam Dr Muhammad Tahir-ul-Qadri inaugurated education office in the MQI Secretariat before the start of ceremony.