5th Annual Gosha-E-Darood Held at MQI, London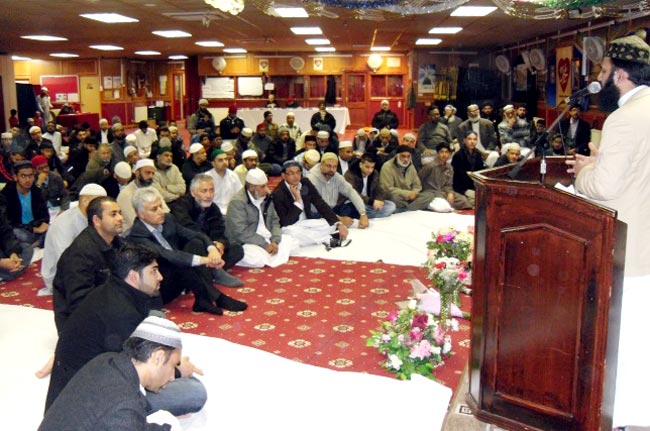 The 28th of April 2012 marked the 5th yearly (60 months) ghosha-e-darood at MQI, London. Simultaneously, Quran-khawani took place for the 'isal-e-sawab' of the late mother of Ameer-e-Tahreek UK, Zahoor Ahmed Niazi. Many distinguished guests including prominent media and press dignitaries were among the attendees.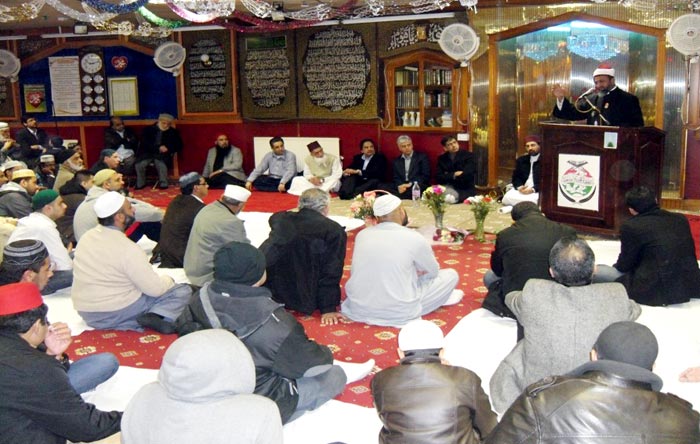 The event, hosted by brother Umer Farooq, began with the recitation of the Holy Quran by Allama Muhammad Kashif, and was followed by recitation of Qaseeda Burda by the young brothers from MYL, London. A Naat in praise of the Beloved Holy Prophet (S.A.W.) was beautifully recited by Adeel Ahmed Qasmi. The participants were overwhelmed with emotions as Qari Jamil Soharwardi recited Punjabi Kalam of Shah Hussain "maye ni main kino akhan" on the significance of a mother.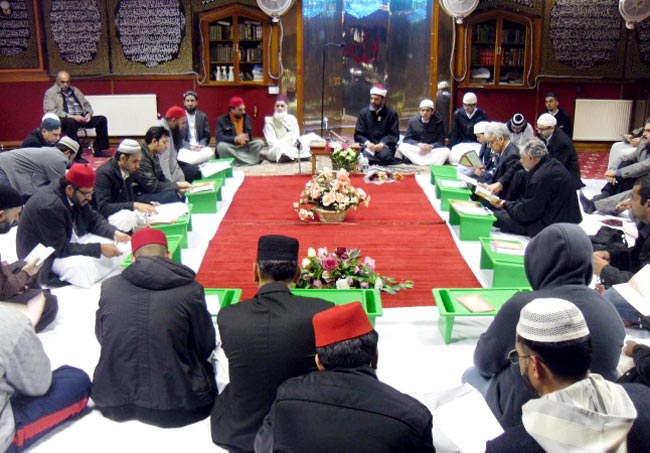 The participants were encouraged to focus on their inner spirituality and the relationship they have with Allah and His Beloved Prophet (S.A.W.). Muhammad Sarwar, from The Nation newspaper highlighted the importance of parents and urged everyone especially the younger generation not to falter in showing respect to our parents at all times.
The message of Minhaj-ul-Quran International, an organization solely promoting peace throughout humanity, was eloquently reiterated to the audience by Shaykh Muhammad Sadiq Qureshi Al-Azhari. He also delivered an inspiring speech on the importance of respecting parents by giving references from the Holy Qur'an and Hadith.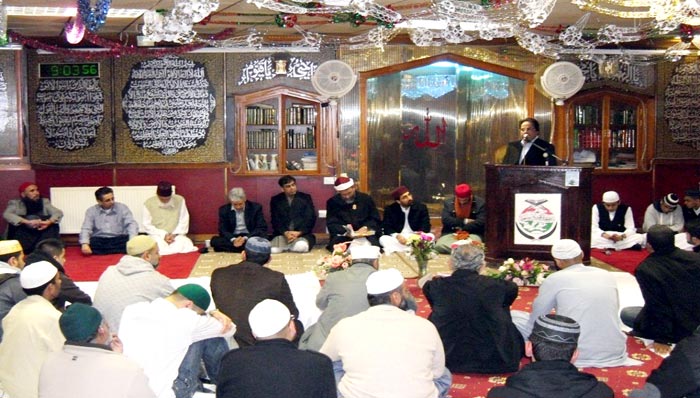 Zahoor Ahmed Niazi, Ameer-e-Tehreek UK , touched every heart as he delivered a brief but very emotional speech highlighting the importance of the respect of the mother and how that can open up the world for you.
There was a great atmosphere when Adeel Qasmi led the Salaam in which praise and blessings were sent upon the Prophet (S.A.W). This was followed by the main supplication which was led by Shaykh Muhammad Sadiq Qureshi Al-Azhari.