Minhaj Women League (Valby) hosts dinner in honor of Mrs. Ghazala Hassan Qadri
Minhaj Women & Youth League (Valby chapter) arranged a dinner in the honor of Mrs. Ghazala Hassan Qadri, member of Supreme Council of MQI, on the 5th of April 2012 at Minhaj-ul-Quran Valby. Mrs. Ghazala Hassan Qadri met all the members individually and answered different questions.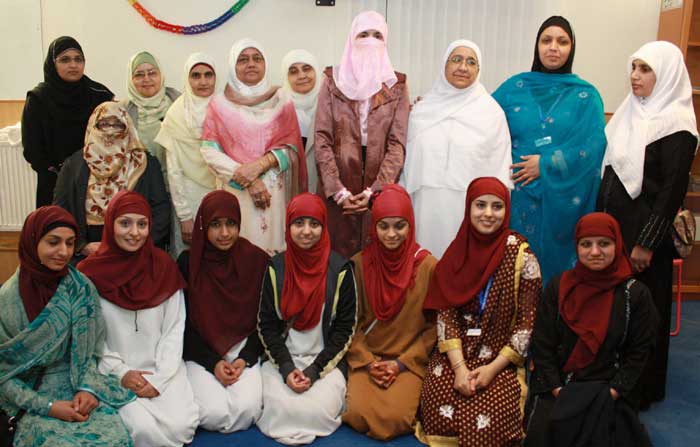 In this dinner, sisters of Minhaj Women League and the sister wing from Odense were also present. The executive members who participated in this dinner, along with other officials and affiliates included Kanwal Butt (President Minhaj Women League Valby), Bushra Khalid (Vice President), Kokab Uppl (Vice President), Tehmina Chaudry (General Secretary), Samiyah Yousuf (Joint Secretary), Saima Shah Nawaz (Information Secretary), Surayya Qureshi (Finance Secretary), Zainab Ahmad and Qamar Yousuf.
Reported By: Shabana Ahmad