Shaykh-ul-Islam addresses Peace and Mawlid Conference in USA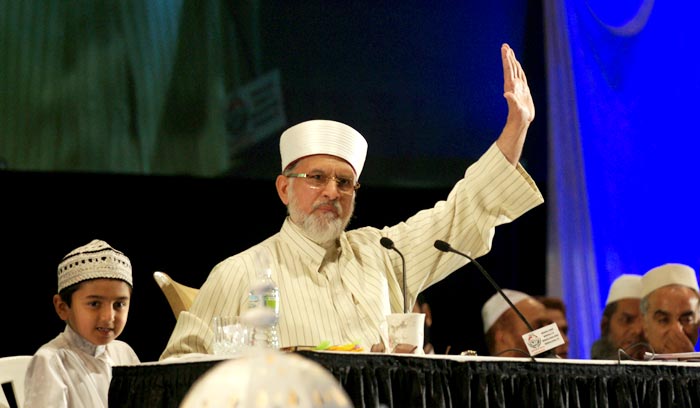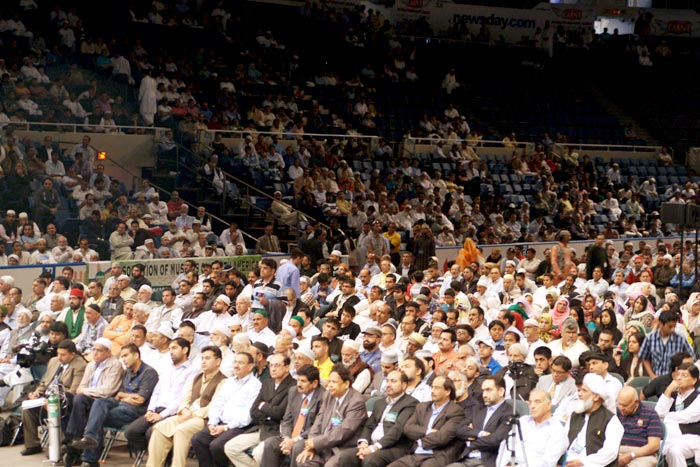 Association of Muslims of North America (AMNA) and Minhaj-ul-Quran International USA hosted a grand Peace for Humanity and Mawlid-un-Nabi (PBUH) conference at the Nassau Veterans Memorial Coliseum in New York on June 3, 2012. The founder and patron-in-chief of Minhaj-ul-Quran International, Shaykh-ul-Islam Dr. Muhammad Tahir-ul-Qadri was the keynote speaker at the event.
The first session of the conference focused on interfaith harmony in which representatives from other faiths also participated. This session was conducted in English, highlighting Islamic perspective on peace as well as underscoring the need for tolerance and mutual understanding among followers of different faiths. In this session, Shaykh-ul-Islam delivered a very comprehensive speech in English highlighting Islam's message of peace and love for the humanity. In his address, he said that Islam stood for peace and harmony in the world.
Throwing light on the literal meaning of word 'Islam', Shaykh-ul-Islam dilated upon the broader context and urged the followers of different faiths to stand up for shared goal of peace in the world. He said that the humanity had shared stakes in future and it enjoined upon all of them irrespective of any discrimination of any kind to stand up for collective interests of humanity and take every possible step to safeguard the human values and human rights.
The second session, which was conducted in Urdu, started off with the Quranic recitation by the famous and world-renowned Qari Syed Sadaqat Ali. It was followed by beautiful naats and nasheeds by Qari Noor Muhammad Jarral, Milad Raza Qadri, and many other famous naat reciters. In the end, Shaykh-ul-Islam delivered a remarkable and very comprehensive speech on the significance of respect of the Holy Prophet (PBUH) by quoting references from Quran and Hadiths.
Thousands of people attended the conference from all over the United States. There were also many attendees who arrived from as far as Canada and UK. Many believed that it was the largest Mawlid conference ever held in the North America. Even Qari Noor Muhammad Jarral, a world-renowned Qari and Naat Reciter declared the conference to be the biggest Mawlid conference that he has ever attended in the United States.
The venue, The Nassau Veterans Memorial Coliseum is the home of the NHL New York Islanders and Long Island's Premier Concert Venue. It has a large seating arena of around 18,000. The conference was shown live on 11 Indian cable channels and it was also shown live on Minhaj TV and Minhaj USA TV.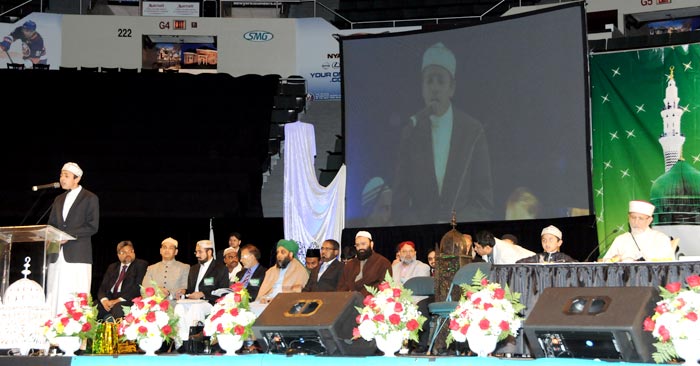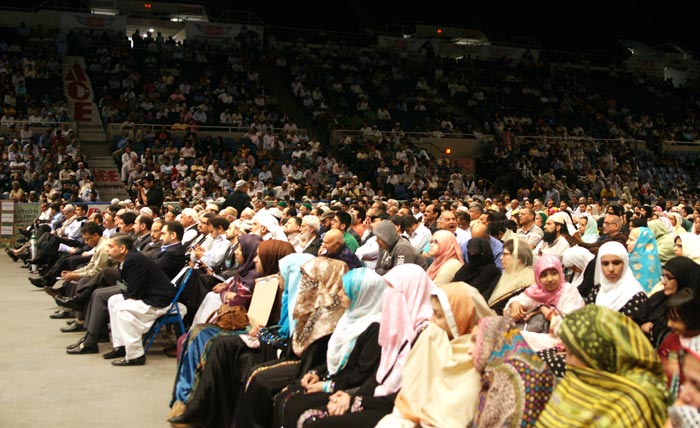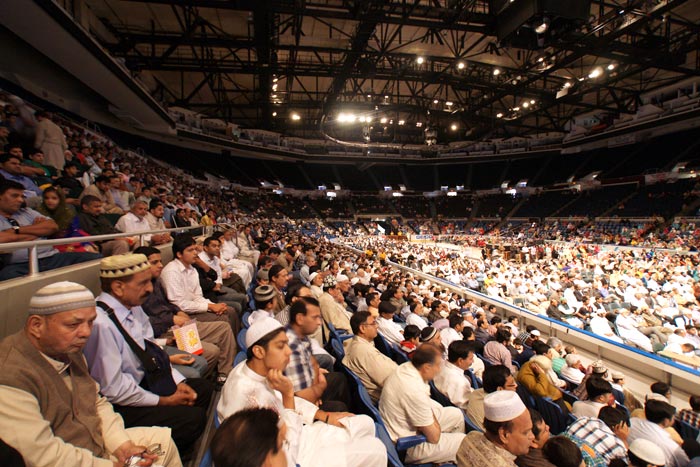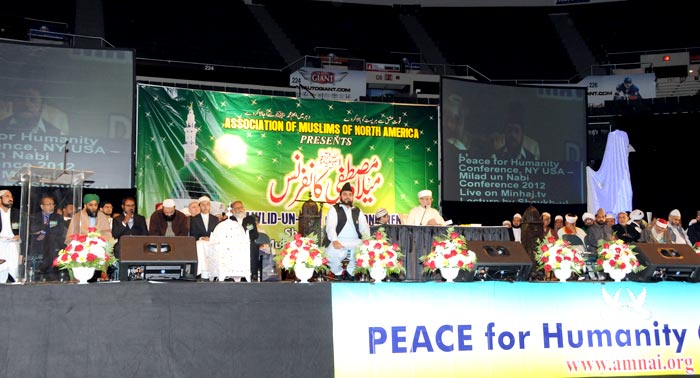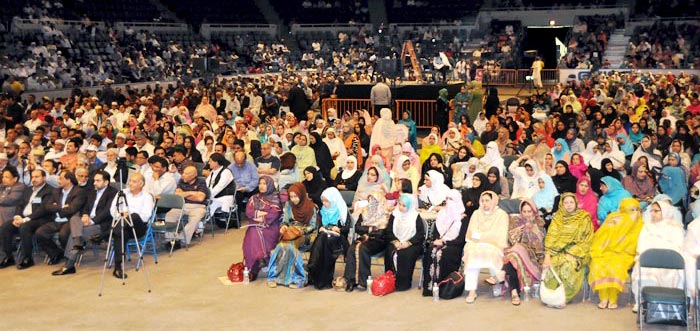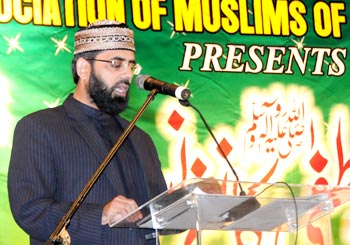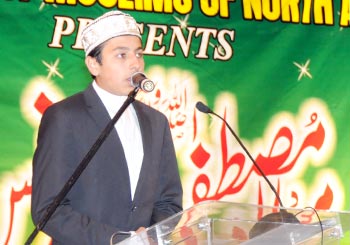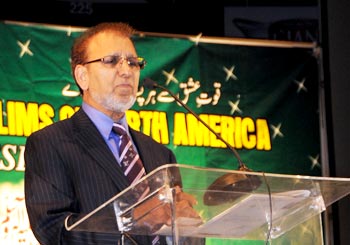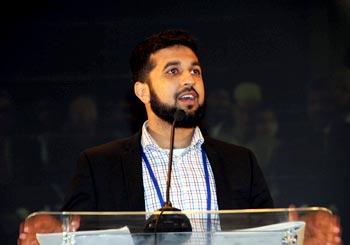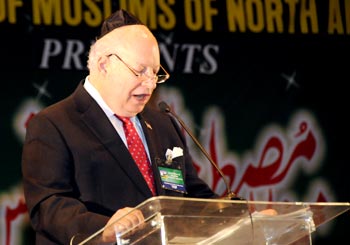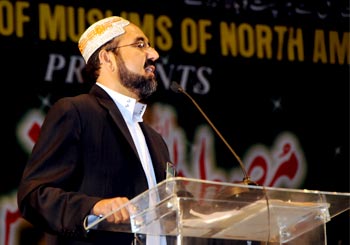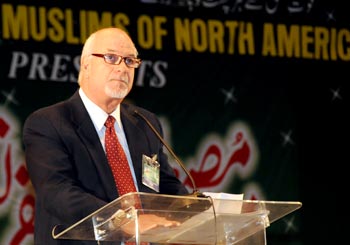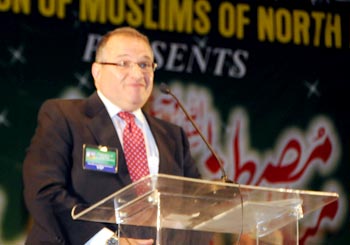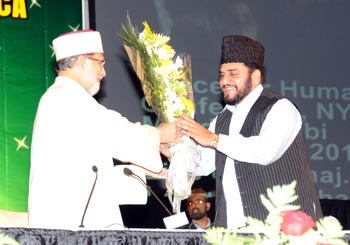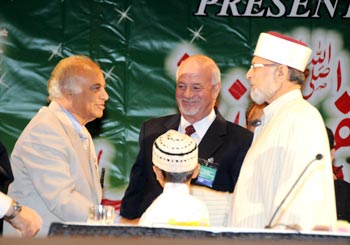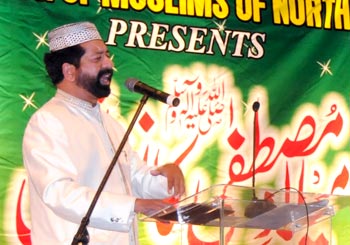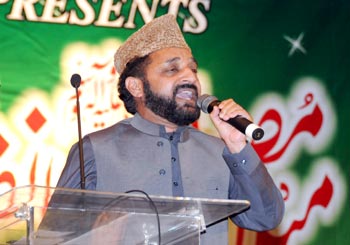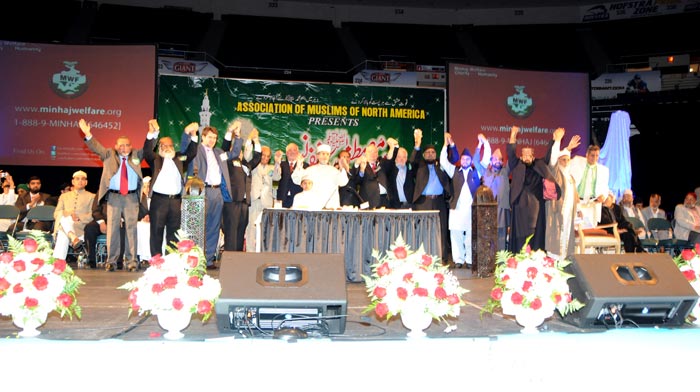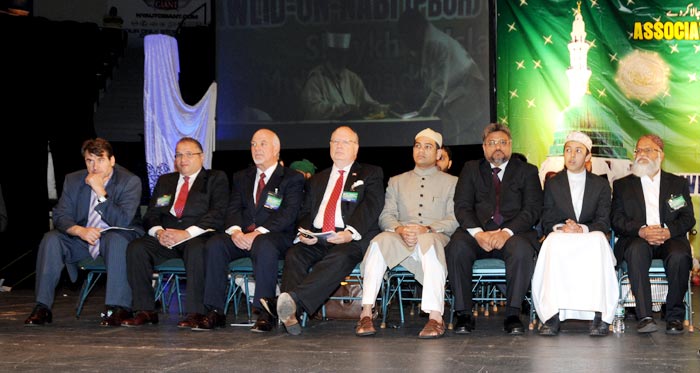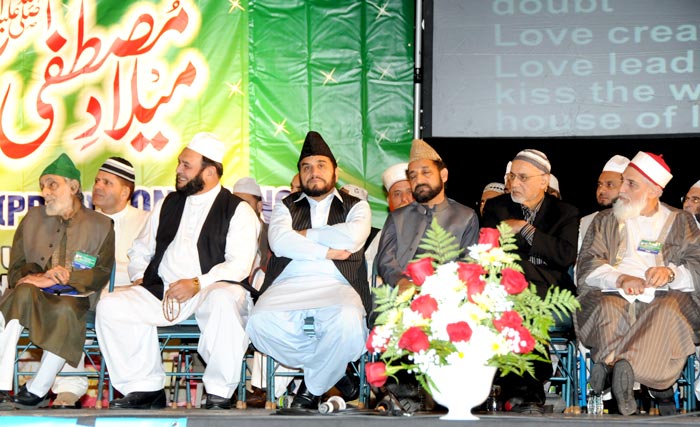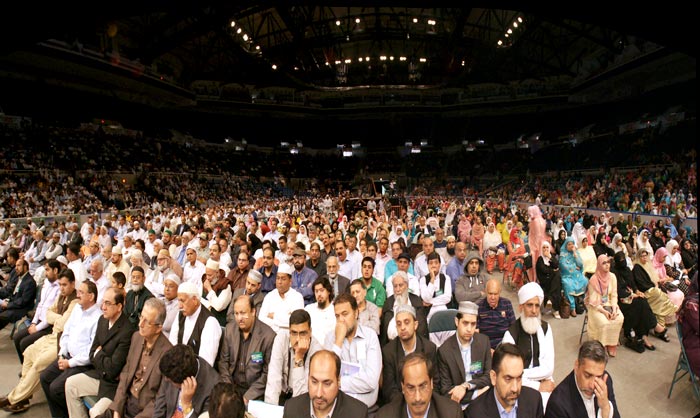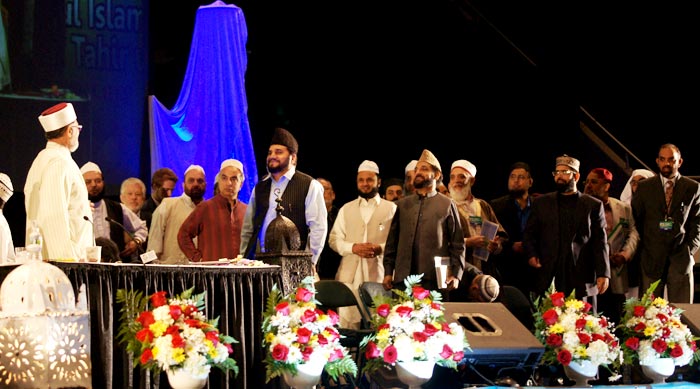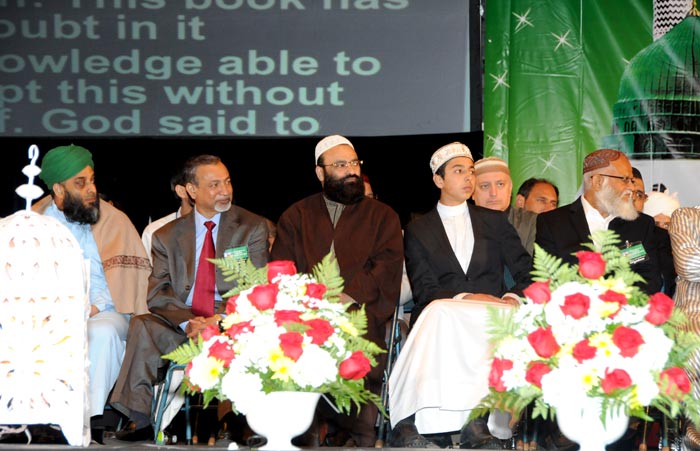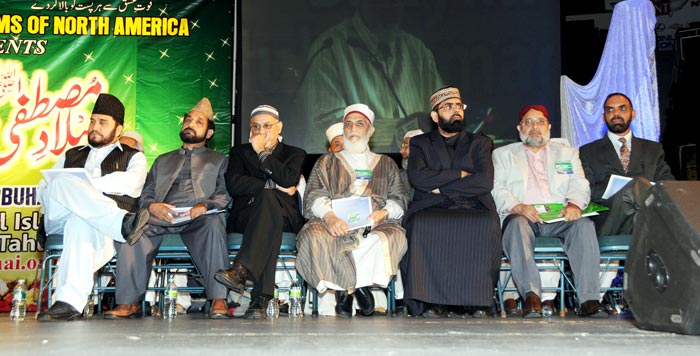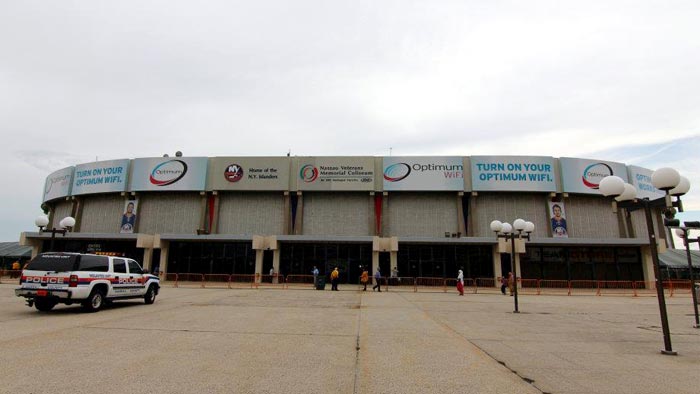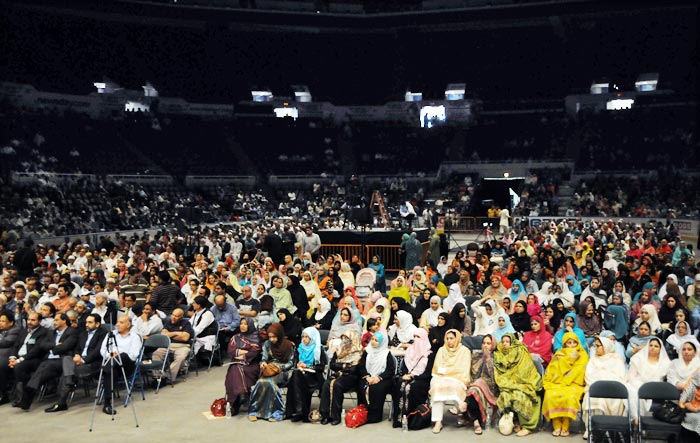 Media Links