MQI Walsall & Saint John's Church organize cultural event
Minhaj-ul-Quran International (Walsall) and Saint John's Church held a national and cultural event on the occasion of Diamond Jubilee of the UK's Queen on 4th June, 2012. The event was organized to bring all the communities together as a demonstration of peaceful co-existence and harmonious integration. Nearly more than 500 people attended the event. MQI Walsall arranged food for participants. English people enjoyed desi food samosas, pakoras, seekh kebab and curry.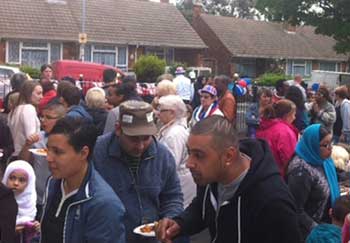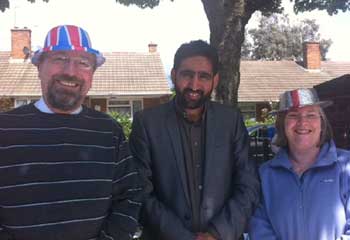 The students of MQI Walsall presented different activities to entertain the people. Hamza Qamar and other students read a famous poem "Qaseedah Burdah Shareef" written by a great Sufi Poet Imam Busiri (May Allah Subhanahu Wa Taala be pleased with him). The children were given a huge applause by all the participants both Muslims and followers of other religions for their excellent performance.Later on to represent our national and religious culture, the students of Hassan class performed on famous prayer "Lab Pe Aati hey Dua Bann ke Tamana Meri " written by Dr Muhammad Iqbal. The audience enjoyed the theme of the poem and practical performance of children symbolizing quest for knowledge, enlightenment and help for the poor.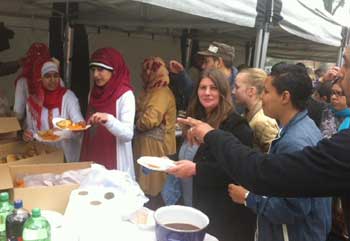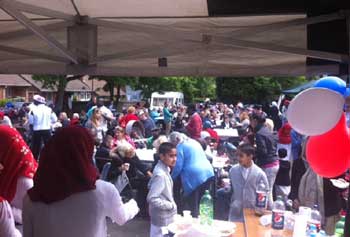 The parents appreciated MQI efforts to bring the communities together. Speaking on the occasion Sister Yasmeen said that MQI aims to promote compassion, tolerance and peace round the globe. The event will help cope with racism and anti-social behavior. Allama Ali Akbar, Director Minhaj-ul-Quran International, addressing the audience emphasized the need of working together to give our children and coming generations a safe and secure future so that they may be able to enjoy freedom of religion, expression and respect for one another. He also said that MQI Walsall is going to start a youth drop-in-centre project, our doors are open for all the communities, so they must come and experience an enlightening culture of working together. Speaking on the occasion, Reverend Gennie said that it's a beautiful occasion for all of us which gives us a sense of togetherness, support and interfaith harmony. We would like to work with MQI Walsall for integration and anti-social behavior within our local community. The event closed at 4 p.m. and the people enjoyed a great event on a sunny day.
Reported By: Mozzam Raza