Annual Mi'raj-un-Nabi Conference held at MQI London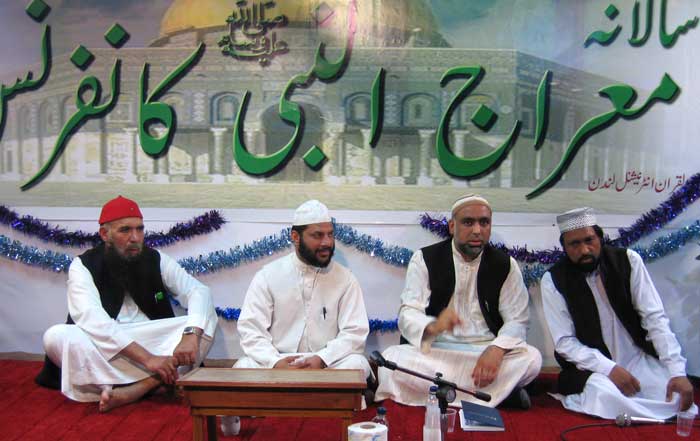 By the grace of Allah (S.W.T.) and the blessings of the Holy Prophet (S.A.W.), the annual Mi'raj-Un-Nabi conference was held on 17 June 2012 at MQI, London. The Conference started at 8 p.m. and finished early morning at 3 am. Then Salaat-o- Tasbeeh took place and 'Sehri' was also served to the people who wanted to fast. A large number of people including many distinguished guests were among the attendees.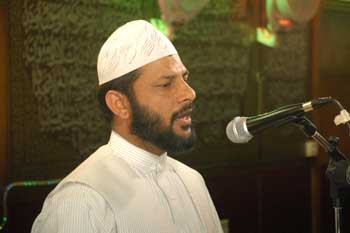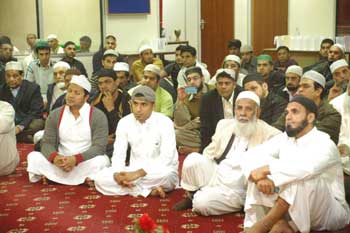 The event, hosted by Muhammad Zeeshan and Muhammad Shahnawaz, began with the recitation of the Holy Quran by Hafiz Asim Shabbir. Naat in praise of the beloved Holy Prophet (S.A.W.) was beautifully recited by Adeel Ahmed Qasmi, Haji Muhammad Naveed, brother Abu Bakar and Qari Jamil Soharward from Minhaj Naat Council. Speech in English language was delivered by Hamayun Farooq from MQI London's Bayt-ul-Hikmah classes, which are held every Sunday from 10 am to 12 pm, giving the audience a brief insight into the event of Isra and Mi'raj in accordance with Quran, Hadith and scientific perspectives in a very eloquent way.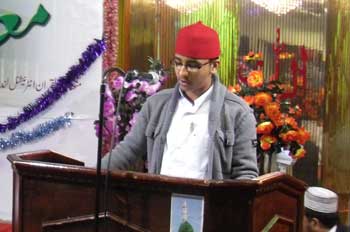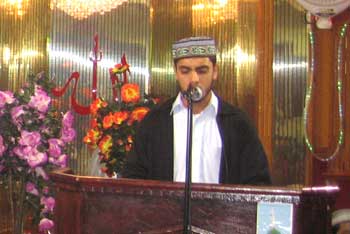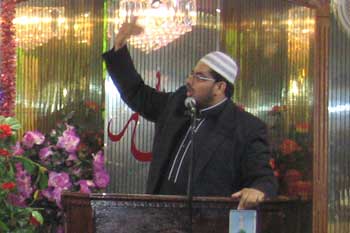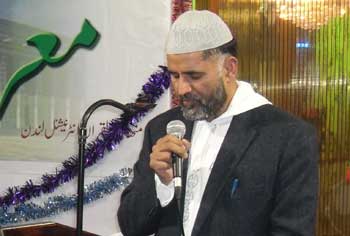 This was followed by another English speech of Allama Abdul Basit al-Azhari. He highlighted the aspect of Mi'raj-Un-Nabi through various references through Quran and Hadith in detail. A lot of the audience, especially the youth, enjoyed his thought- provoking speech. The main speaker for the event was Shaykh Ahmed Raza, who was especially invited from Holland. He delivered an inspiring speech in Urdu on Mi'raj-Un-Nabi, giving references from the Holy Qur'an and Hadith and going into the philosophical and spiritual aspects of the blessed Night's Ascent. The participants were encouraged to focus on their inner spirituality and the relationship they have with Allah (S.W.T.) and His Beloved Messenger (S.A.W.).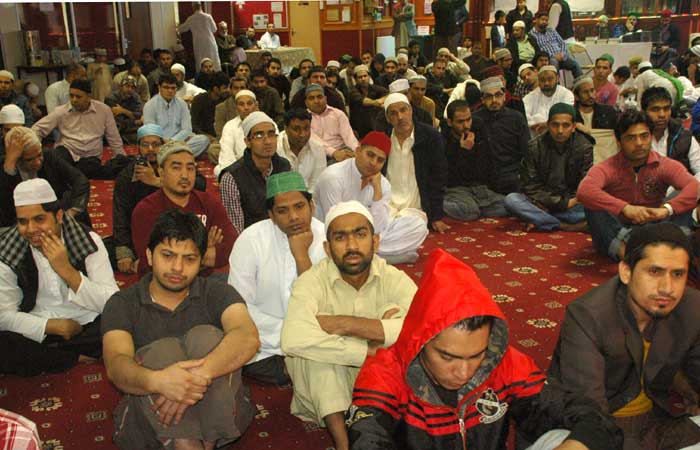 Brother Khurram Shahzad, executive member of MQI London, took to the stage giving the audience updates about the work and the activities that the centre undertakes on a daily basis such as evening classes for children and also weekly Bayt-ul-Hikmah classes and weekly Aalima course for women. There was a great atmosphere when Haji Aftab Ahmed led 'Salaam' in which praise and blessings were sent upon the Prophet (S.A.W). This was followed by the main supplication, which was led by Allama Ahmed Raza. It was a great a night and, not a one to be missed.
Reported by: Ghulam Nabi