MWL Nelson organises Halqa e Durood Ceremony
On May 2012, Minhaj-ul-Quran Women League Nelson organized a Halqah Darood Ceremony to reward the efforts and commitment of those who organized various Halqah Darood gatherings throughout Nelson, Brierfield, Burnley and Blackburn. Approximately 250 women attended the gathering at Minhaj-ul-Quran Educational Centre, Cross St Nelson.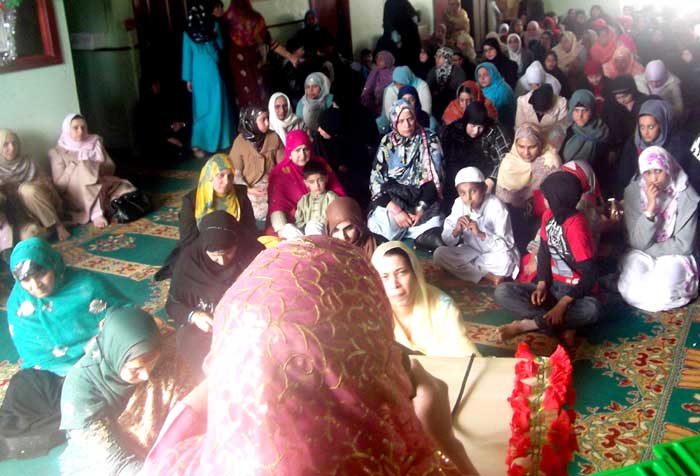 The gathering began with the recitation of the Holy Quran and Darood Sharref was recited collectively. Mrs Nasreen Ismail, who is the main coordinator of the Halqah Darood, spoke about the importance of such events. She said that "Minhaj-ul-Quran International holds the world largest collection of Darood Shareef and MWL Nelson wants to continue and spread this message locally. When we first began, it was only a few homes but Al-Hamdulillah it is growing fast and we are now travelling many miles outside Nelson to towns such as Blackburn and establishing Halqah Darood gatherings.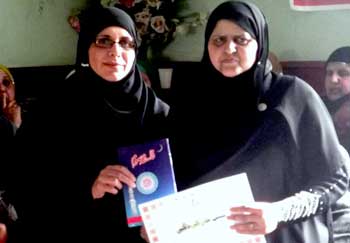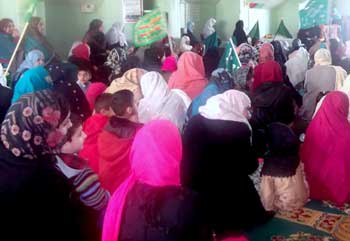 After this there was a lecture delivered by Syeda Fouzia Shah on the topic of Durood. The audience was then introduced to Minhaj-ul-Quran and the books of Shaykh-ul-Islam. Those who attended were encouraged to establish Halqah gatherings in their homes. The gathering was concluded by a special ceremony at the end. More than 12 ladies were awarded a certificate in recognition of their valuable time and effort over the past year. The gathering concluded with a Salaam and prayer. 25,000,000 Durood Sharif was prayed.
Reported By: Ghulam Fatima