MQI Walsall celebrates Shab-e-Barat
Minhaj-ul-Quran International, Walsall held a "Shab-e-Baidari" programme on 4th of July to give an opportunity to the local community to seek repentance and experience spiritual enlightenment and gains.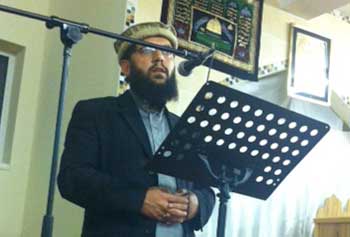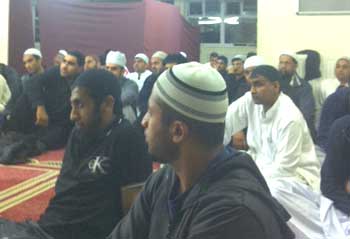 The people started coming right before maghrib prayers. Allama Ali Akbar, Director of Minhaj-ul-Quran International, Walsall, advised the people to offer 'Awwabeen' and other optional prayers. He also talked about the benefits of offering the optional prayers in the light of Ahadith. After offering optional prayers, the people were asked to send greetings upon beloved Prophet (peace and blessings be upon him) in group for 20 minutes. Mehfil-e-Naat started with recitation of the Holy Quran. Haider Ali, an ex-student of Tehfeez-ul-Quran College (Pakistan) recited Sura Duha in his melodious voice. The mosque echoed with the beautiful phrases such as 'Subhan Allah, Masha Allah and Barak Allah. It was great listening to him recite in such a beautiful manner.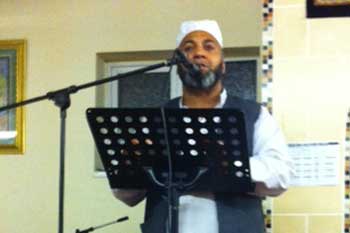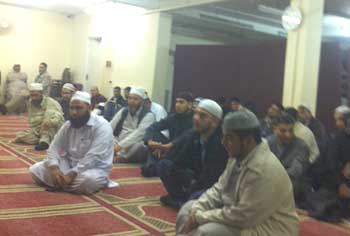 Many renowned Naat Khawns, Brother Shakeel (President MQI,Walsall), Brother Faiz and Ali Ikram Hamdani offered Naat , and tuned up the people emotionally . Allama Ali Akbar told the audience how the Holy Prophet (peace and blessings be upon him) used to give an opportunity to Hazrat Hassan bin Thabit to recite the Naat. Allama Shirazi president (MPIC) gave a beautiful talk on objectives of Minhaj-ul-Quran and how we should try to restore and strengthen our relation with Allah Almighty, His beloved Prophet (peace and blessings be upon him) , and establish our link with Quran and Sunnah. He also threw light on the services and contributions of MQI in promoting peace, interfaith harmony and dialogue among various religions. Allama Sajid Hussain, a graduate from Bhaira Shareef, also shed light on the importance of seeking forgiveness and repentance in the Court of Allah Almighty. After his speech, Qari Wajid Mehmood, the Imam, of Walsall, led Salatus-Tasbih" followed by Dua by Allama Ali Akbar, which was full of tears and commitments. The people left for the homes after Fajr prayers with tears in their eyes and armed with a vow to start afresh in life.
Reported by: Mozzam Raza