MQI London hosts annual Shab-e-Barat gathering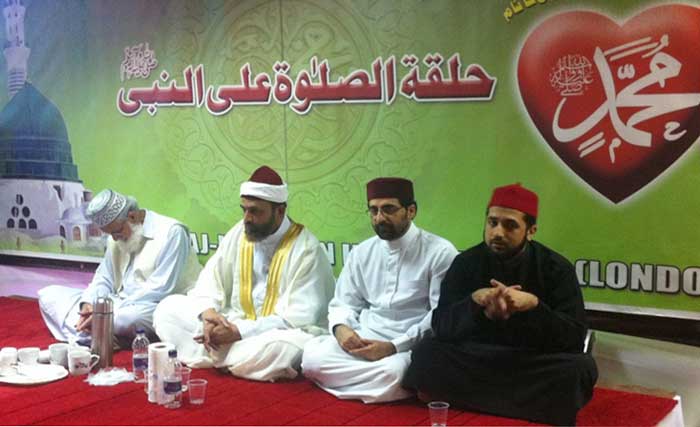 By the Grace of Allah Almighty and the blessings of the Holy Prophet (S.A.W.), the annual 'Shab-e-Bara'at' conference was held on 4th of July 2012 at MQI, London. The programme began after 'Salat-ul-Maghrib' and finished after the 'Salat-ul-Fajr'. A large number of people including many distinguished guests were among the attendees. The main hall of the Centre was completely full of audience from beginning to the end of the mehfil. It commenced with a small collective Dhikr by Shaykh Sadiq Qureshi al-Azhari, which created a spiritual and emotionally uplifting atmosphere, creating a link with the divine from the onset.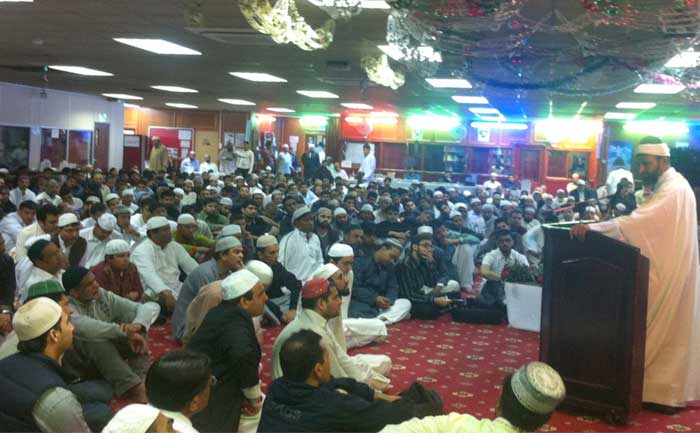 The event, which was hosted by Shaykh Muhammad Shahnawaz, Gen Secretary MQI, London and Shaykh Muhammad Zeeshan al-Baghdadi, began with the recitation of the Holy Qur'an by Hafiz Asim Shabbir, the first Hafiz of MQI, London. Then Hafiz Asim, Hamza and Hasan read Darood Sharif in Gosha-e-Darood style. A naat was also sung by Qari Muhammad Jamil, Minhaj Naat Council. Main English speaker brother Adnan Sohail spoke about the justification of 'Layla tul Bara'a' from Qur'an and Sunnah. He also spoke about reforming our characters and that we should leave our past actions from now, and look towards the future and try to live our lives according to the teachings of the Qur'an and Sunnah. The second session began with the Quranic recitation by Qari Muhamamd Kashif followed by Naat in praise of the Holy Prophet (S.A.W) by Adeel Ahmed Qasmi.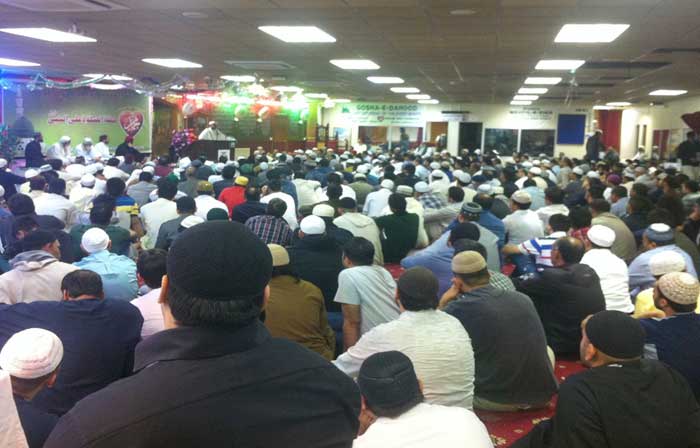 Main Urdu speaker was Shaykh Sadiq Qureshi al-Azhari whose speech's topic was 'Taubah' (repentance). Shaykh Sadiq Qureshi al-Azhari made a thought-provoking comment on our state. He said that we keep in contact and memories which artist sings what songs and which actor is in what movie. But do we know the meaning of just 114 words and meaning of the names of the Surahs of the Qur'an. So, what do we find more important then? Allah SWT will forgive all sins and that nothing will be left, but we must come into His Divine Company completely with the right intention for this to happen. This is how 'Taubah tun Nasooha' can commence; it has three prerequisites:
1) Intend to leave sin (whoever wants to be forgiven must leave sin and then they will be forgiven)
2) To feel ashamed for the sins one has committed and ask for sincere forgiveness
3) To make a firm decision never to commit sins again
In the last part of the programme, 'Namaz-e-Tasbih' was prayed and then there was a small 'Dhikr' followed by main supplication which was led by Zahoor Ahmed Niazi, Amir-e-Tehreek UK. Sehri was served for everyone and then Salat-ul-Fajr was prayed.  It was a great spiritual night. May Allah (S.W.T.) accept this night!
Reported by: Mozzam Raza