MQI (Berlin) celebrates Shab-e-Barat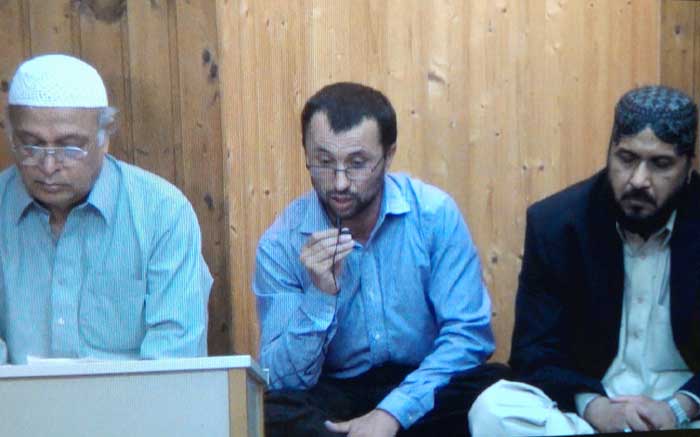 Shab-e-Barat was celebrated with great respect and religious fervor at MQI Center (Berlin) by a large number of Muslims. The program was started after Maghrab prayers with the recitation of Holy Quran by Hafiz Zahin-ud-Din from Afghanistan. The Naat-e-Rasool were presented by Mian Imran-ul-Haq, Mohammad Ashraf, Khushnood Ahmed, Nauman Bashir, Junaid Ahmed, Shahzeb Ahmed, Mohammad Ali Irshad and Miss Imra Awan, Kinza Awan.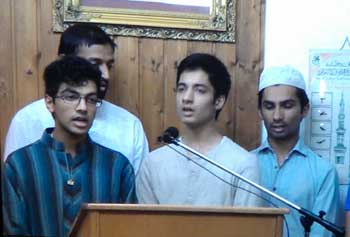 Mr. Mohammad Irshad, General Secretary MQI Berlin, welcomed the participants and reminded them that the night provided a precious opportunity to repent of our sins and offer our sincere apology to Almighty Allah for forgiveness and also pray for following the Sirat-e-Mustaqeem in life. Mr. Yasin Arif and Mr. Ahmed Arif, both from Minhaj Youth League, expressed their views in German and Urdu languages about Shab-e-Barat. Hafiz Tariq Ali, Imam and Khatib at MQI Berlin, told the audience that it was a particular night when Allah (SWT) calls us to offer our apologies for the sins committed during the previous year. He listens to our prayers and showers His Blessings on us. He also addressed on the importance of love and peaceful coexistence amongst the community members.
After this, break was observed and the refreshments were offered to the participants. In the second part of the program 'Salat-us-Tasbih' and 'Mehfil-e-Zikr' were performed. Darood was offered by Imran-ul-Haq and Mohammad Ashraf along with all participants. At the end of this holy event, prayer was offered by Hafiz Tariq Ali for the wellbeing of Muslim community, peace and prosperity in the world and particularly of Pakistan. Prayer was also made for the health and long life of Shaykh-ul-ul-Islam Dr Mohammad Tahir-ul-Qadri. This Mehfil lasted till early hours of morning and the participants departed happily.
Reported by: Mohammad Irshad