Parents Evening held at MQI (Manchester)
On 19th July 2012, Parents' evening was held at Minhaj-ul-Quran International (Manchester). Around 150 people, including parents of young students (aged between 7 and 16) attended the programme to acknowledge and celebrate their achievements in gaining the valuable learning.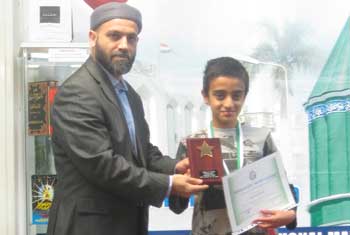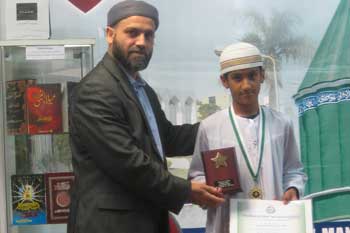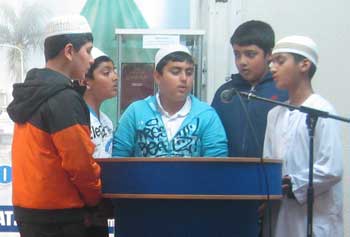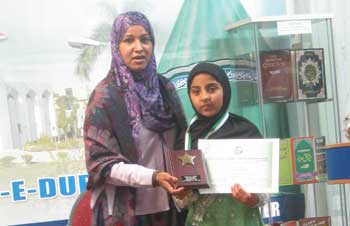 The programme opened with a welcome to all parents. A number of students performed a series of recitations and Islamic Nasheeds, which were very well appreciated by all those present.  Each student has been involved in an individual assessment programme earlier, and the main focus of the programme was the presentations to all students individually with their Assessment Reports, along with a medal, and congratulations on their progress and achievements.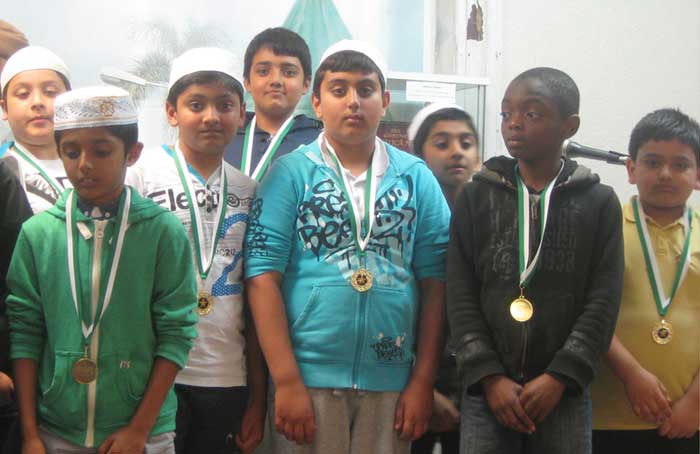 The sight of four students receiving a certificate, along with an engraved shield in recognition of their punctuality, behavior and performance in their studies of the Quran and Namaz class, was worth seeing. They were honored by President Ateequllah Butt. Girls received their certificates and shields from Sister Aminah Qadri, President Minhaj-ul-Quran Women League, Manchester. President, Ateequllah Butt, commended all students for their hard work and commitment to learning. He also complimented the proud parents and teachers of these children for their distinctions. The programme ended with Duaa.
Reported by: Moazzam Raza