MQI (Cheetham Hill) organizes Iftar dinner
On the advent of blessed month of Ramadan all Muslims have great opportunity to receive special spiritual & self-purification rewards & benefits from Almighty Allah along with greatest ocean of forgiveness.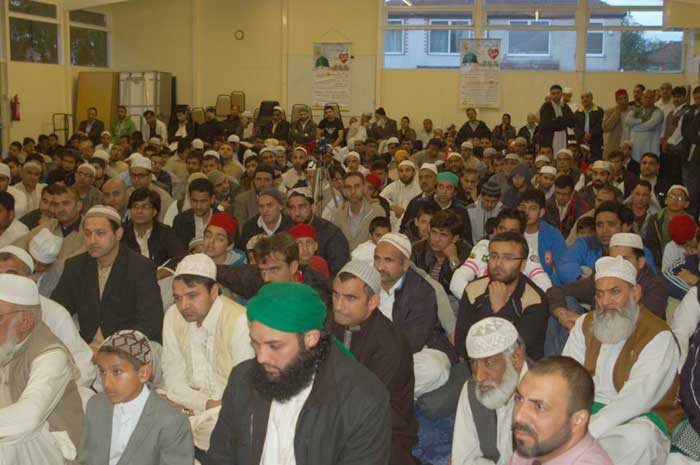 Therefore, in order to share such blessed moments with Muslim brothers, every year Minhaj-ul-Quran International (MQI) Cheetham Hill organizes collective Iftar dinners. On July 29, 2012, local community was invited for Iftar dinner this Ramadan and guests started coming by 1930 and soon big hall was filled with people. A large number of people made it to Iftar dinner. The distinguished guests including special guest speaker Allama Afzal Saeed were present on the mains stage.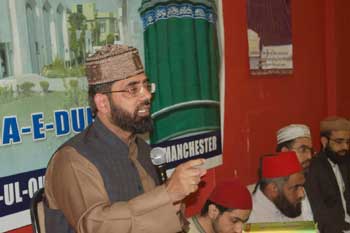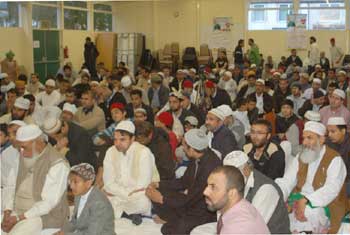 Mr. Ahmad Nawaz, the President of MQI Cheetham Hill, conducted the proceedings in beautiful manner.The program started with the recitation of Quran by Qari Subtain Ali followed by recitation of beautiful Nasheed by Mirza Zohaib and Basam Mustafa Mujadadi. Ahmad Nawaz (President of MQI Cheetham Hill) welcomed all the guests, public figures & participants of local community for attending this blessed program and making this program successful.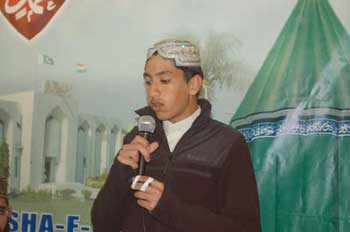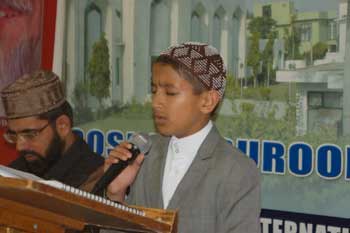 He briefed the audience that by the grace of Almighty Allah, the message of Minhaj-ul-Quran International i.e. the message of love, peace and knowledge is increasing in the local community with great success and today's event is the example of this progress. He said that without any advertisement campaign, 350 people participated in the event at a short notice, for which, we are thankful to Almighty Allah and the Holy Prophet (SAW) for giving us an opportunity to serve local community within our limited resources. He assured the participants of the Iftar dinner that MQI would keep on serving the community in future as well. He also thanked all those who contributed in making this program a resounding success.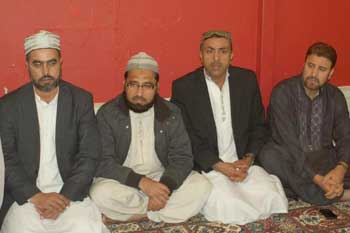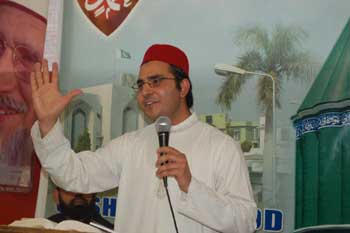 The guest speaker, Allama Afzal Saeedi, President of MQI UK, addressed the audience on importance of our relationship with the Holy Prophet (SAW) and blessed month of Ramdan in the light of Quran & Hadith. During the Program brother Bilal Khan, Munib Ali & Malik Majad organized the book stall where books of Shaykh-ul-Islam Dr. Muhammad Tahir ul Qadri were displayed, especially English translation "Glorious Quran" and recently released English translation of Minhaj-us-Sawi " Prophetic Virtues & Miracles". People took keen interest in the books and appreciated Shaykh-ul-Islam for his research works.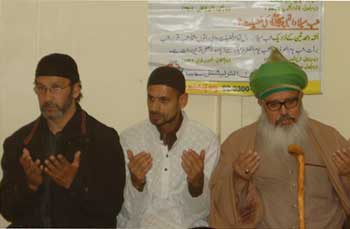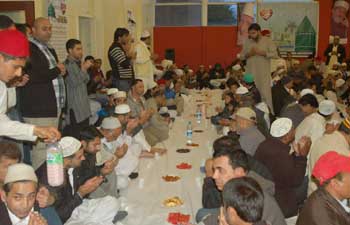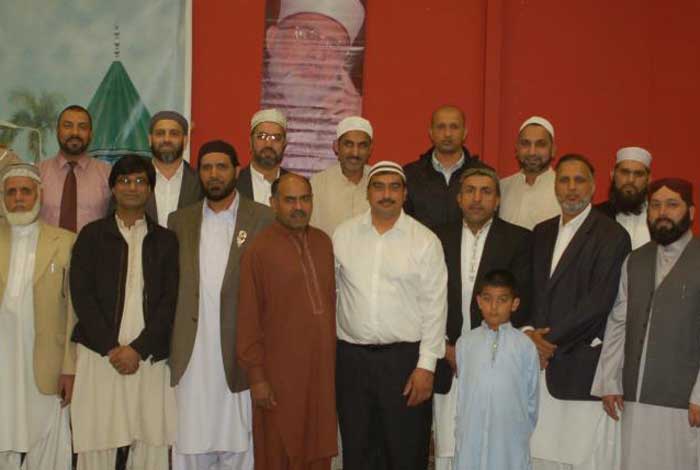 All participants were served with Iftar dinner at the end. Allama Afza saeedi led the collective Maghrib prayer there and concluded the program with Dua. He thanked all the participants for coming. He also congratulated local organization of MQI Cheetham Hill for organizing and managing the program very successfully.
Reported By: Mozzam Raza