Fatwa against Terrorism launched in Denmark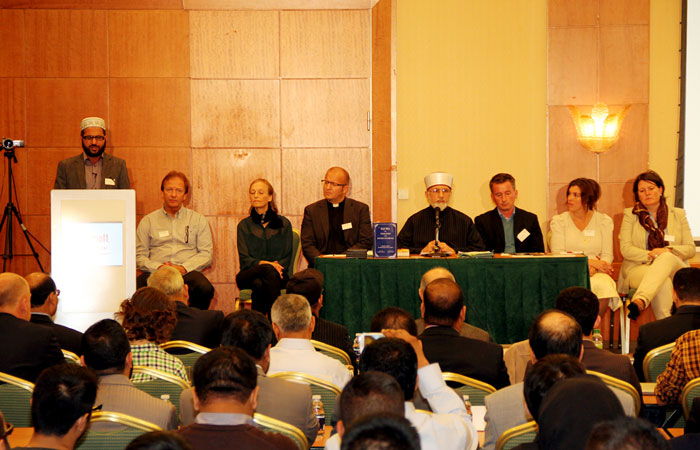 Attended by key faith leaders and followers of different religions including Islam, Christianity and Judaism, a ceremony to launch Fatwa against Terrorism authored by Shaykh-ul-Islam Dr Muhammad Tahir-ul-Qadri was held in Marriott Hotel in Denmark on September 6, 2012 under the banner of Minhaj-ul-Quran International (Denmark).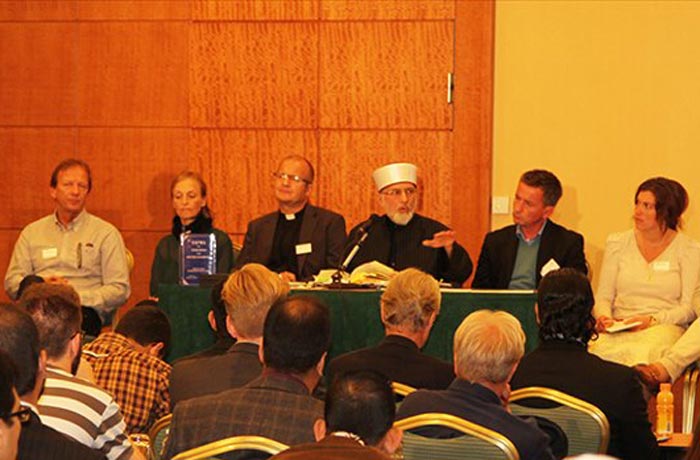 The proceedings of the Conference got underway with the recitation from the Holy Quran followed by Naat. The faith leaders and other prominent personalities attending the programme joined hands to express their solidarity and emphasise the urgency and need of promoting peace and interfaith dialogue in the world. Dr Muhammad Tahir-ul-Qadri waved to cheering crowds to respond their thunderous welcome.
Addressing the Fatwa launching ceremony, Dr Muhammad Tahir-ul-Qadri said that Islam is a religion of peace, which teaches respect for humanity, socio-economic justice, fair play and welfare irrespective of any discrimination of caste, creed, colour or race. He said that its followers have even been ordained to take care of rights of animals and plants what to speak of those of the humanity.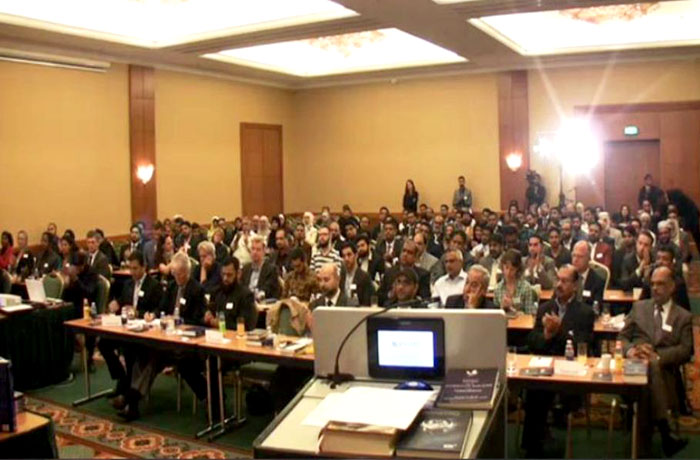 Dr Tahir-ul-Qadri stated in categorical terms that terrorism and extremism had nothing to do with Islam or its teachings. He said that it was unfortunate that actions of a select group of people were being ascribed to Islam, which was both unfair and unjustifiable. He said that the tendency to single out Islam as being promoter of terrorism and extremism was flawed in essence and needed to be checked in the interest of global peace, as no religion either sanctions or approves of violence.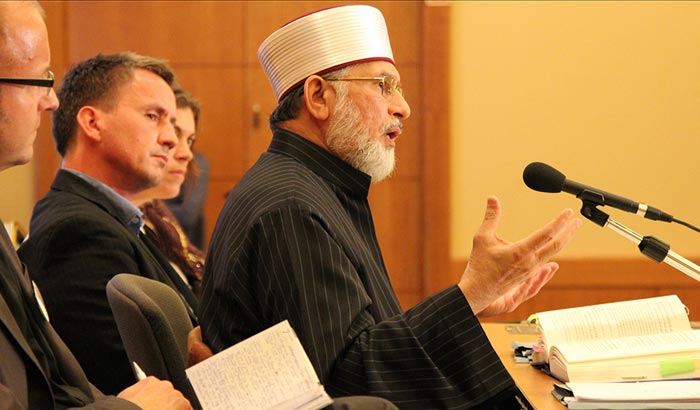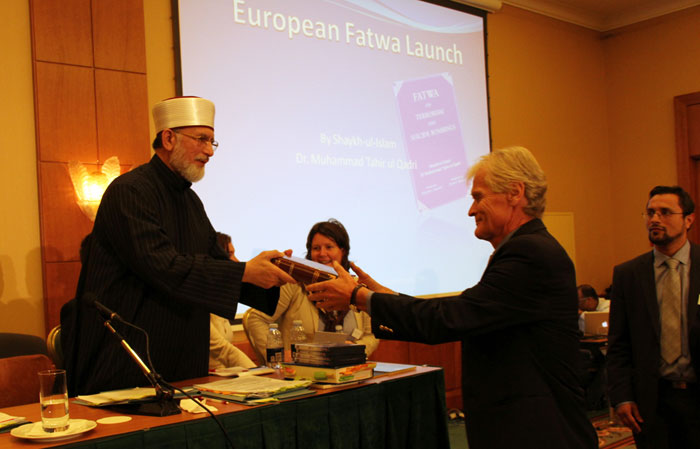 He said that policies formulated on the basis of misconceptions should be revised. 'I have no doubt about the fact that the goal of peace and harmony will be advanced if the bigger powers take active interest in resolution of disputes involving Muslims. Doing so will guarantee durable peace and usher in a dawn of tranquillity," he added.
Dr Muhammad Tahir-ul-Qadri said that no where has terrorism, extremism and conservatism been supported in the Islamic teachings. He said that the Muslims are ambassadors of peace in the world. He stated in unequivocal terms that all humanity was a bound in a relationship of brotherhood and we were duty bound to forge unity in their ranks for establishment of peace and harmony in the world.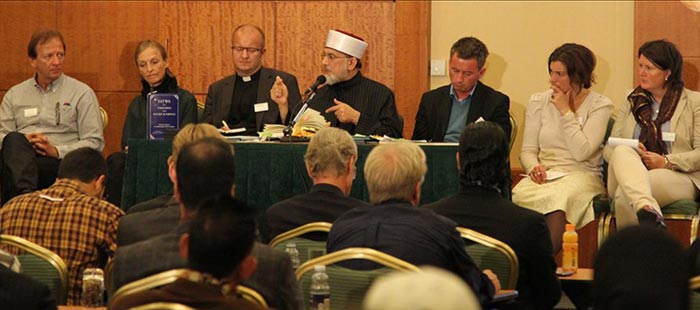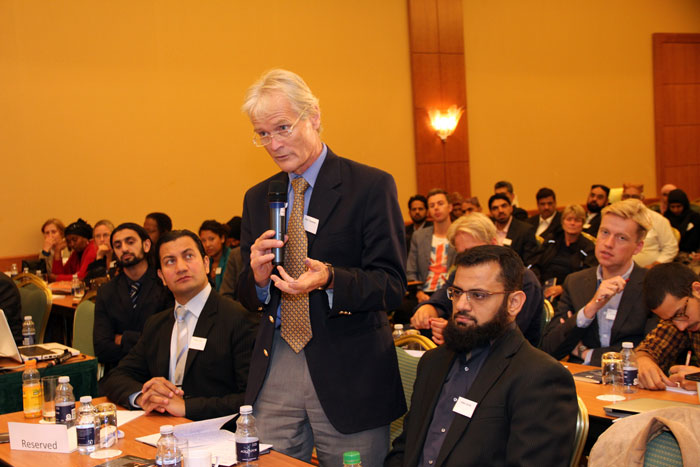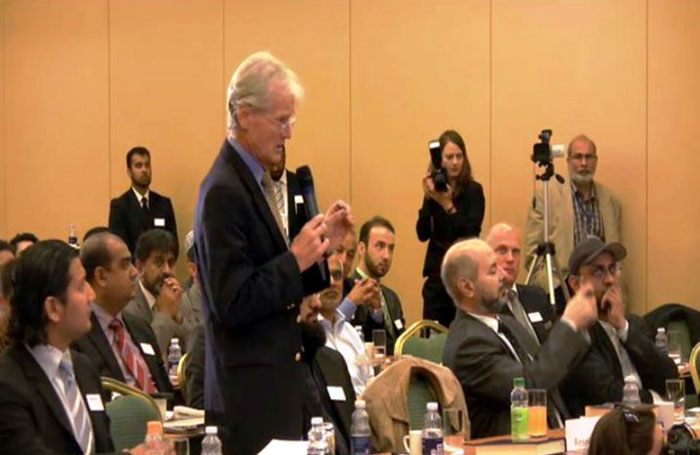 He said that the Holy Prophet (SAW) taught his followers about the same brotherhood and global peace. Likewise, teachings of Jesus Christ (RA) imparted the lesson of freedom of thought and action to his followers. He said that all religions emphasise peace, tolerance, moderation and love in the world and seek to spread human welfare.
Dr Muhammad Tahir-ul-Qadri said that MQI has arranged seminars, lectures and workshops for the training and guidance of the Muslim youth in the world which are aimed at fighting off the extremist tendencies. He said that peace think tanks consisting of interfaith leaders were also working under the banner of MQI to promote peace by focusing on shared values. He said that it was battle of hearts and minds and no effort will be spared in this regard.
The programme ended with a prayer for global peace.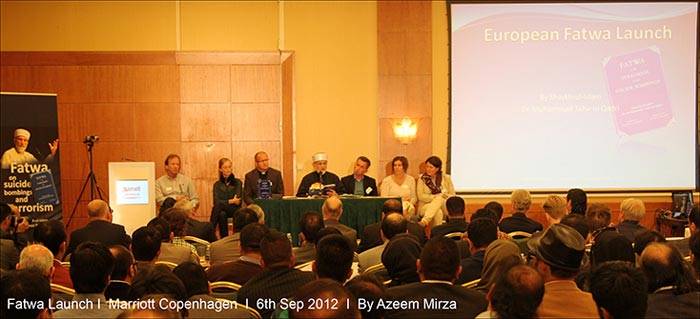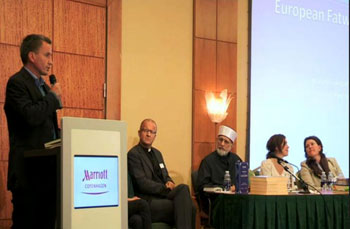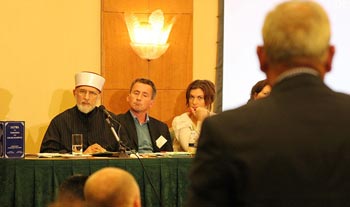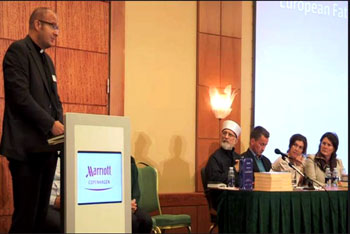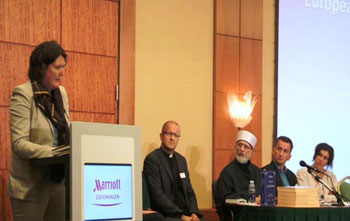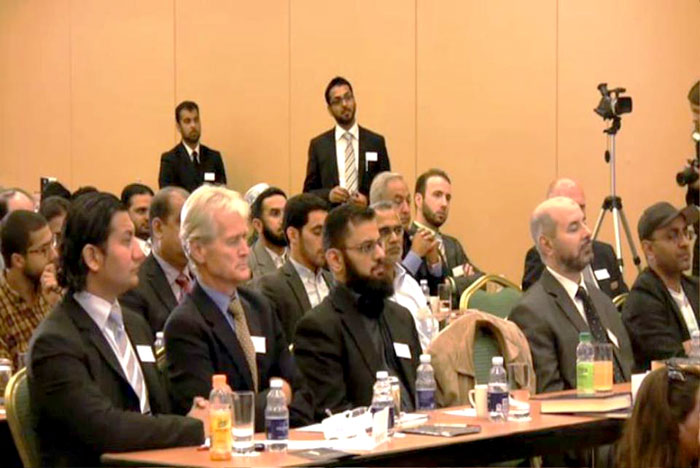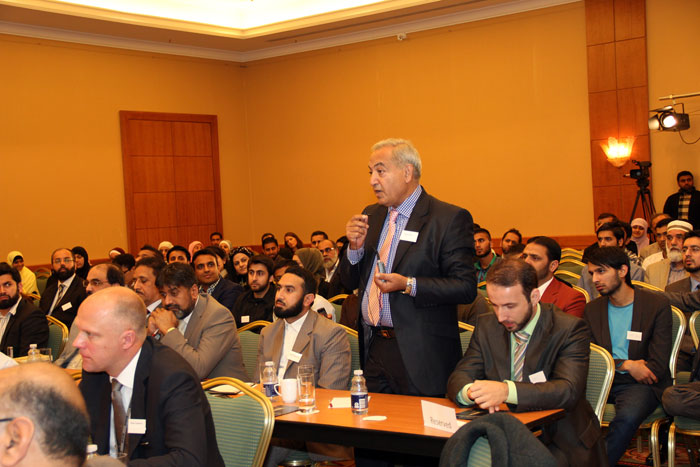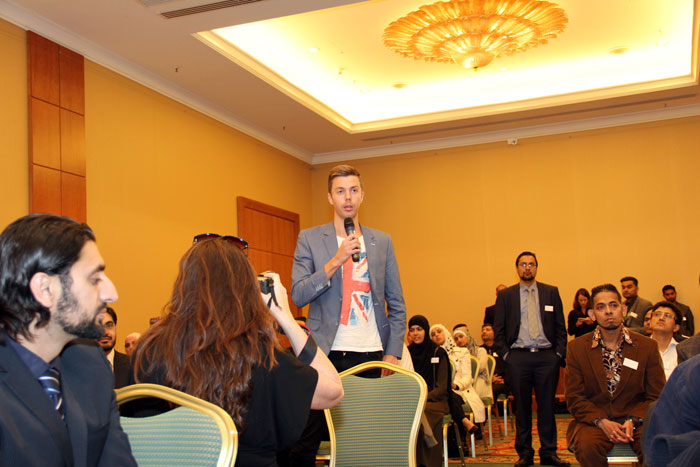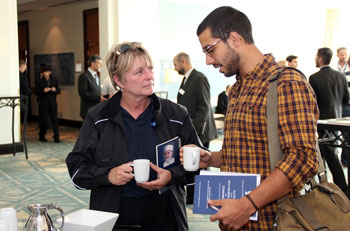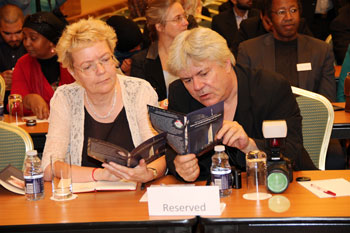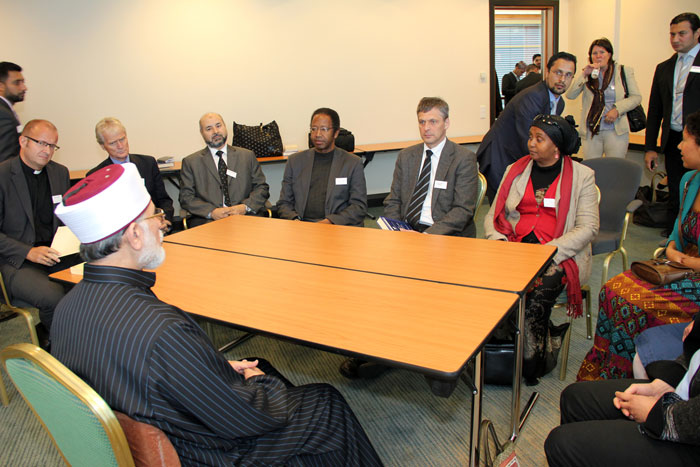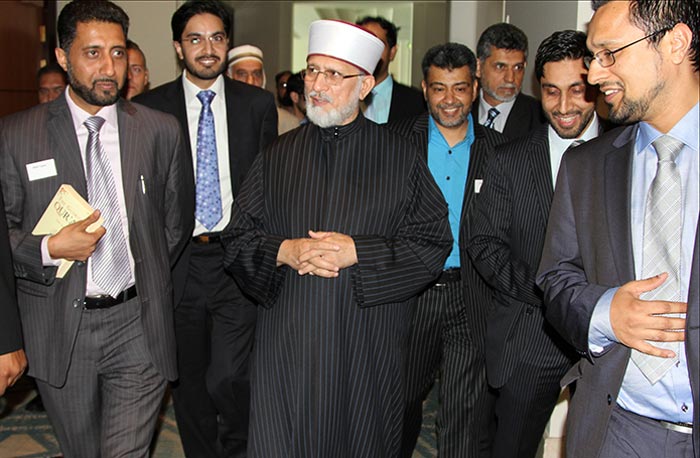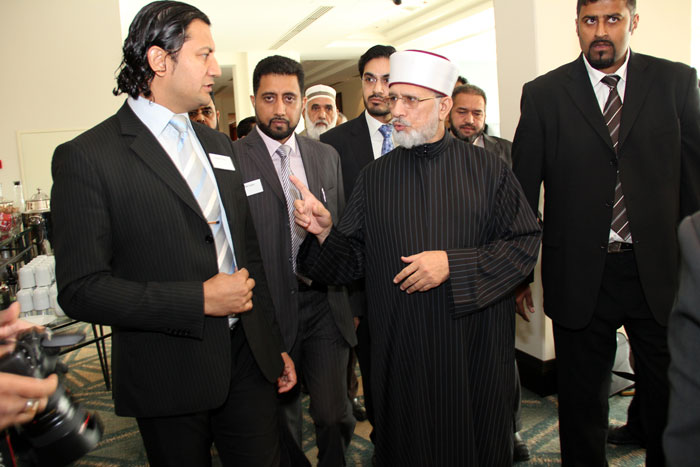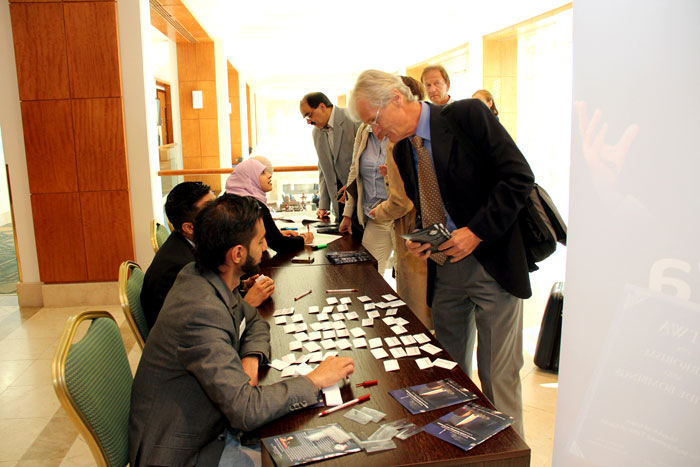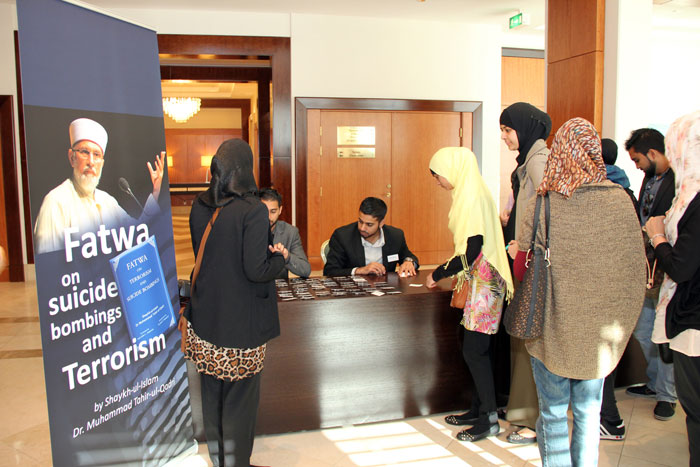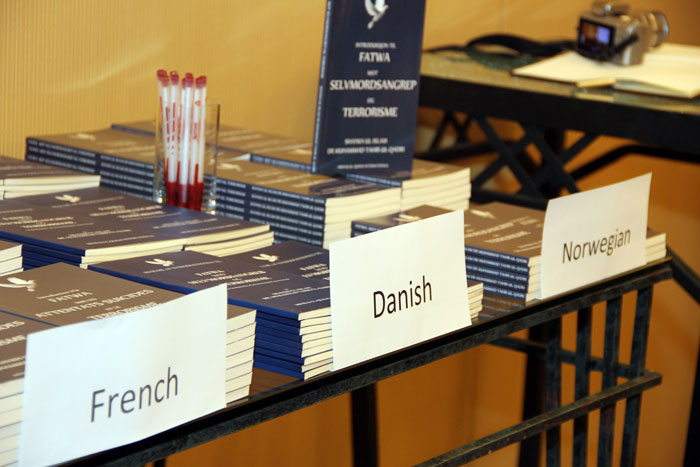 A large gathering attended the ceremony at Central Secretariat of MQI Lahore (Pakistan)