MYL (Norway) hosts annual Iftar dinner
Minhaj Youth League (Norway) has been holding annual Iftar dinner for brothers and sisters. This year, Minhaj Youth league Norway organized an Iftar dinner on 5th of August 2012. The main purpose of this dinner was to break our fasts collectively with God's remembrance and also acquire more knowledge about our faith.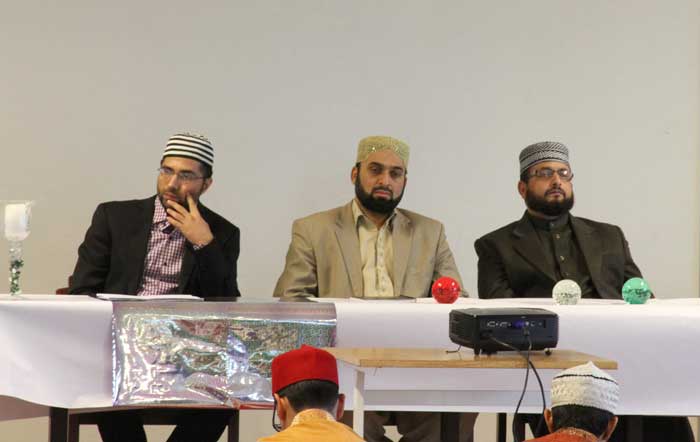 The proceedings commenced with verses from the Holy Quran recited by Awais Saqib followed by nasheed recited by Sobhan Butt. Later on, in the first lecture of the evening, sister Iqra Ejaz Ahmed threw light on the topic of 'Ramadhan and its blessings'. She delivered her talk on ways and means to benefit from fasting and how to maintain the same routine after Ramadan. Hassan Naveed, presenter for the evening, continued by introducing Minhaj Youth League (Norway) to the sisters and brothers who attended Iftar dinner for the first time. Alama Nasir Awan was the next and main speaker of the evening. He dilated upon the main topic of the evening, Taqwa – Gods fear in the light of The Holy Quran and Hadith. He started his lecture by stating Surah Baqara's verse no 2: "(This is) the Glorious Book in which there is no chance of doubt. (It is) a guide for those who guard against evil and fear Allah". He said that Taqwa's definition is to avoid something and taqwa is not the normal fear we have, it's a feel full of love. And when you have the fear of Allah, He loves you even more.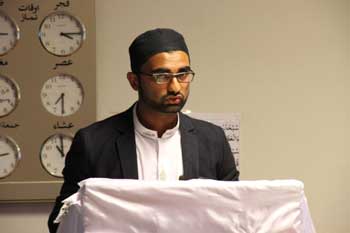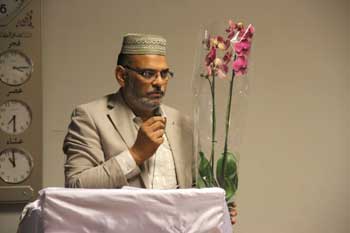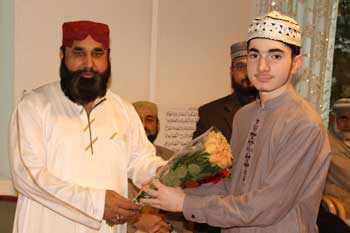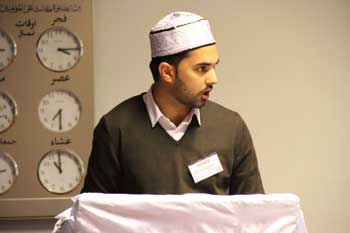 Further on, he talked about comprehensive taqwa by reciting verses from Surah al- Imran verse no 102: "O believers! Fear Allah as it is due to fear Him. And death should approach you only in a state when you are Muslims". He concluded his lecture by giving some suggestions about how we can earn taqwa in young age and how to keep ourselves away from bad company. Mohammad Amer Ali held a short speech about the medical and physiological benefits of Fasting. He based his speech on the Hadith: "Everything has a purifier and the purifier of the body is fasting" from Al-Bukhari Al Sahih 2:709 §1910. He presented some scientific evidences about Fasting that fasting benefits our health and experts agree that it does not harm or cause weakness to our body. He said that fasting can prevent cancer cells from proliferating and that it can prevent brain diseases like Alzheimer and Parkinson.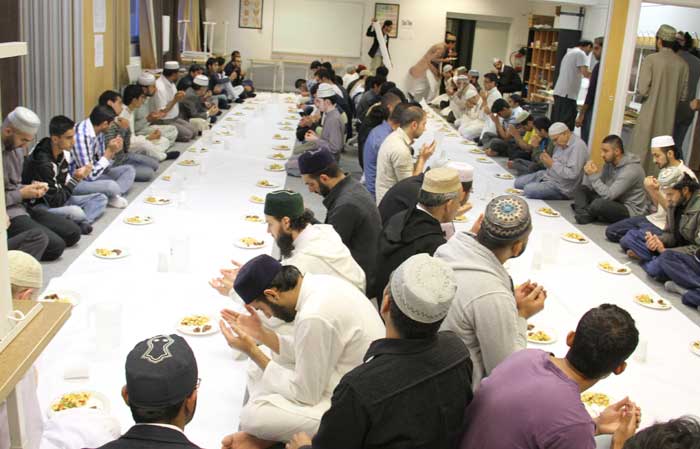 Iqra Ejaz Ahmed held a speech about the Ramadan fasting and its value. She clarified on whom fasting is obligatory and whether other communities before Islam knew of and practiced fasting. Furthermore, she emphasized the real purpose of fasting. She said that the fasting in Ramadan was not about just staying away from food and drink, it was also about staying away from bad deeds and false words. She ended her speech with a thought-provoking question: If we stay away from what is usually allowed (food and drink), but continue with things that have never been allowed for us (backbiting, lying, bad deeds, etc.), what have we then gained from fasting? The gathering concluded on the playing of a documentary. The documentary film was produced by Minhaj Youth League's volunteers especially for the guests of the evening. Approximately 200 youths attended the gathering at Minhaj-ul-Quran Oslo centre. The program ended with praise of the Holy Prophet (PBUH), Dua and distribution of the iftar dinner.
Reported By: Iqra Mushtaq