MYL-S Huddersfield holds Disperse Stall at Hudawi Cultural Centre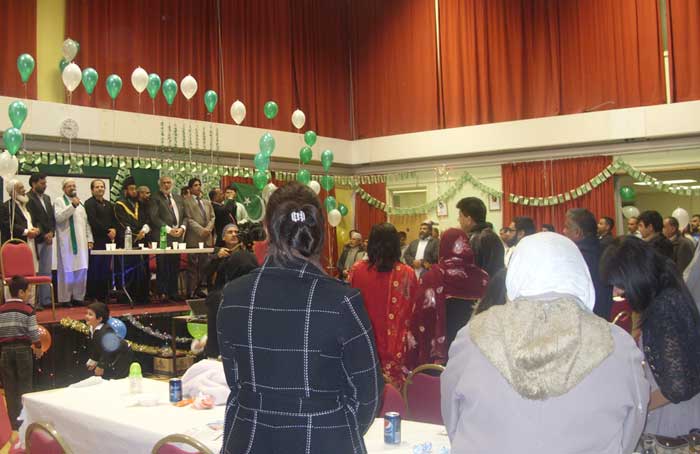 On the 4th of October 2012, Muslim Youth League Sisters (Huddersfield) held a MYL-S Disperse stall at the 'Pakistan Independence' family event at the Hudawi Cultural Centre in Huddersfield. The event was held from from 6 pm – 10 pm.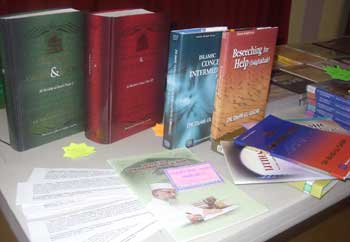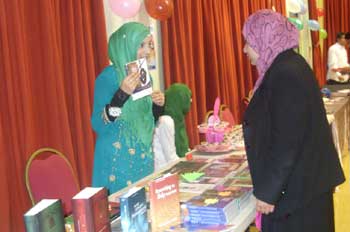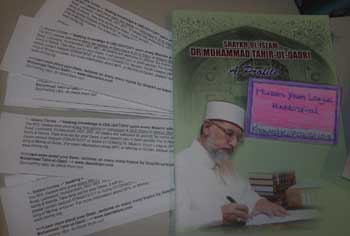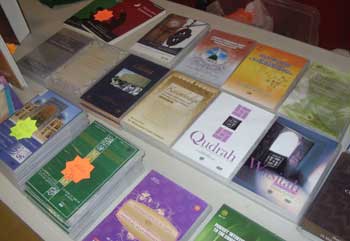 The aim for this stall was to sell the books and DVDs of Shaykh-ul-Islam Dr Muhammad Tahir-ul-Qadri and to create awareness about Minhaj-ul-Quran International & MYL-S and their activities.The event was organised by members of the Huddersfield community to celebrate the 65th anniversary of Pakistan's Independence. As the actual anniversary of Pakistan Independence is the 14th of August, these celebrations had been postponed. The night consisted of Quranic recitation, Nasheeds, Pakistan national songs, speeches and a 3-course-meal. MYL-S Huddersfield enjoyed the evening and had the opportunity to network and meet many sisters who were interested in MYL-S. They took away contact details and asked us about how to get involved!
Reported By: Sadiyah Shafi