MYL-S Bradford wins "The Big Challenge 2012"
Muslim Youth League Sisters of Bradford won "The Big Challenge 2012"organised by the Bradford Council on Saturday 6th October 2012 in an attempt to increase diversity and multi cultural interaction between various communities in Bradford.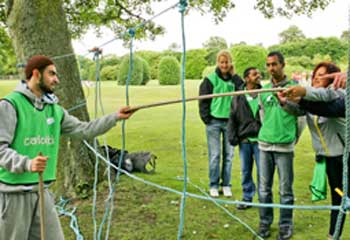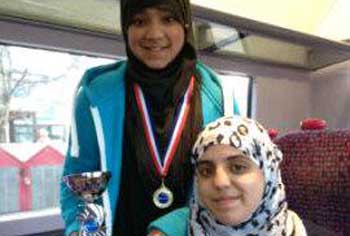 This was indeed a great effort to bring together a diversity of people, from different walks of life and cultures and put them in teams. The team members were to eventually build confidence and trust in each other, learn new skills and also meet new people from different walks of life and make friends. MYL-S Bradford participated enthusiastically and made it through the first heat by coming top of the game. It was definitely a great moment as all team members had worked their hardest. The grand finale was on Saturday 6th October 2012. The teams were put to test with five activities that were predominantly problem solving and team working. All team members played an active role throughout the day.
Having won the big challenge, it was definitely great day for MYL-S Bradford as they were presented with trophies by the Lord Mayor. The best part of "The Big Challenge 2012" was that it brought together people from various communities who may not engage with each other on a day to day basis. But more importantly many people took a keen interest in the work carried out by MYL-S in the community and enquired further. It was a great opportunity to network with other community organizations who also took an active interest and it was a good time to promote MYL-S. A special thank you goes out to all the MYL-sisters in Bradford who were involved in the competition.
Reported By: Moazzam Raza