Hussain Mohi-ud-Din Qadri completes PhD from Victoria University Melbourne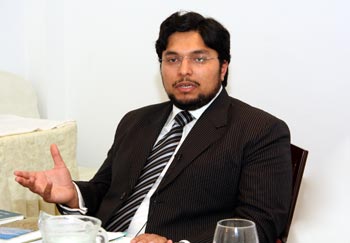 Sahibzada Hussain Mohi-ud-Din Qadri, President of MQI's Federal Council and younger son of Shaykh-ul-Islam Dr Muhammad Tahir-ul-Qadri, has completed his PhD from renowned Australian University, Victoria University Melbourne. He wrote his PhD thesis in English on the subject of "An Analysis of Trade Flows among Muslim Countries and Potential for Free Trade Area."
Renowned Australian Economist Dr P. J Gunawardana was the supervisor of Hussain Mohi-ud-Din Qadri's PhD thesis. Dr Hussain Mohi-ud-Din Qadri designed an economic model after analyzing the prospect for economic integration of three Islamic countries namely Pakistan, Iran, Turkey and newly liberated Central Asian states. He based his analysis on three aspects:
Comparative Advantage Analysis
Trade Intensity Analysis
Gravity Model Analysis
The economic model spells out modalities by following which economic integration amongst the regional countries of ECO could be possible on the pattern of European Union. This thesis is important in the sense that it has proven the efficacy of idea of economic grouping among the member countries, which can lay the foundation stone of unprecedented progress of these nations. Historically, any talk of regional economic grouping among the Islamic countries was rejected as it was termed unfeasible on various counts. Through his well researched thesis, Dr Hussain Mohi-ud-Din Qadri has exposed the hollowness of this long-held notion. His work has become a solid reference point for further research on the subject. He has rather advocated the desirability and viability of such grouping.
Shaykh-ul-Islam Dr Muhammad Tahir-ul-Qadri has felicitated Hussain Mohi-ud-Din Qadri on his great achievement and prayed for his success in future. Moreover, Sahibzada Faiz-ur-Rehman Durrani, Dr Raheeq Ahmad Abbasi, Sheikh Zahid Fayyaz, G M Malik, Rana Muhammad Idrees Qadri, and other leaders of MQI have congratulated Dr Hussain Mohi-ud-Din Qadri on accomplishing PhD with flying colours. Meanwhile, research scholars of FMRi Shaykh Abdul Aziz Dabbagh, Prof Muhammad Nasrallah Muini, Muhammad Farooq Rana, Dr Faiz Ullah Baghdadi, and Muhammad Afzal Qadri have also congratulated Dr Hussain Mohi-ud-Din Qadri.
It needs to be mentioned here that Dr Hussain Mohi-ud-Din Qadri served as a member of Board of Studies of University Syndicate in year 2010-11 and a representative of Post Graduates Students. He got elected to this prestigious post in 2009. However in 2010, all seven contesting candidates surrendered in favour of Dr Hussain Mohi-ud-Din Qadri who got elected unopposed.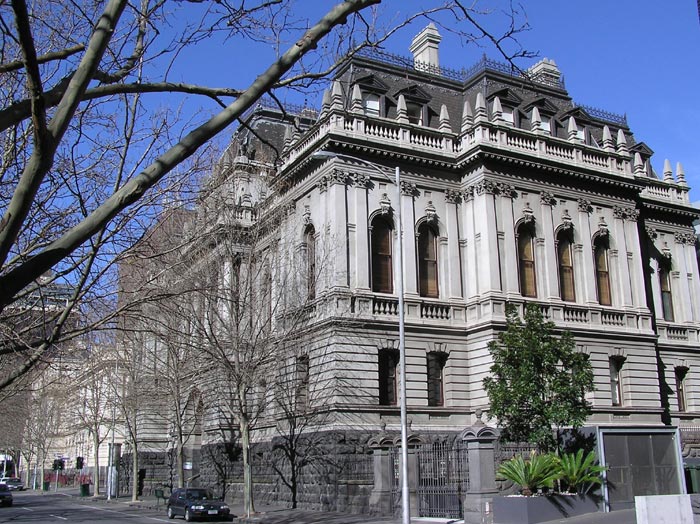 Victoria University, Melbourne, Australia