MQI (Bahrain) celebrates birthday of Shaykh-ul-Islam
An elegant but simple ceremony was held under the banner of Minhaj-ul-Quran International (Bahrain) to mark the 62nd birth day of Shaykh-ul-Islam Dr Muhammad Tahir-ul-Qadri on Feb 19, 2013. Dr Hussain Mohi-ud-Din Qadri, President of MQI's Federal Council, was the chief guest on the occasion.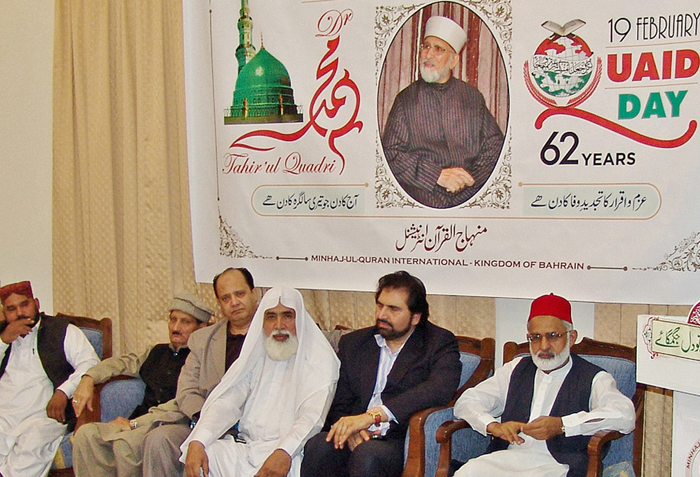 The program was held in two sessions. The first was dedicated to weekly Halaqa-e-Darood, whereas the second consisted of special activities to mark the 62nd birthday of Shaykh ul Islam. The first session started with recitation of Holy Quran and translation from Irfan ul Quran, which was followed by recitation of Darood Sharif and Wazaif approved by Shaykh-ul-Islam for moral and spiritual development of MQI members. Regular 'Dars-e-Hadees' was also delivered in first session.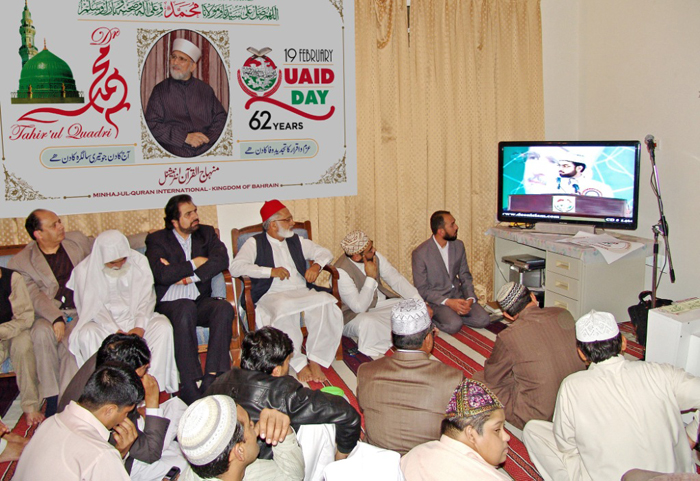 The second session consisted of recitation of Naats and 'Manqabat' in the honour of Huzoor Ghaus-ul-Azam (R.A.) as it was the event of 11th of Rabi us Saani as well. The speakers delivered speeches highlighting the personality, character and contributions of the revered saint. They also threw light on the tireless efforts of Shaykh-ul-Islam, his contribution and services for peace, interfaith dialogue and harmony. The speakers shed light on the various aspects of efforts of Dr Muhammad Tahir-ul-Qadri and Minhaj-ul- Quran International including its introduction, aims and achievements.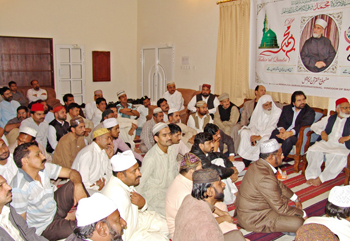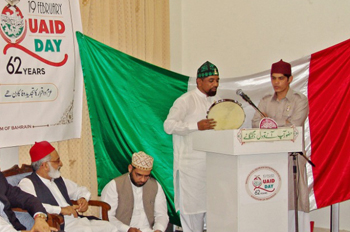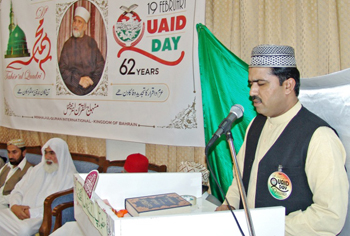 An anthem of acknowledgement of services and prayers for long life and good health of Shaykh ul Islam was played. The audience listened to this anthem with love and admiration. The audience also liked an impressive speech from Sahibzada Hassan Mohiuddin Qadri giving a brief account of contributions of Dr Tahir-ul-Qadri. There was no cake cutting ceremony in respect of martyrs of Quetta blast. The program was attended to by a large number of people from Indian, Pakistani, Bangladeshi and Bahraini communities.
Reported By: Ashfaq Ahmad Bahtti