Dr Hassan Mohi-ud-Din Qadri visits French city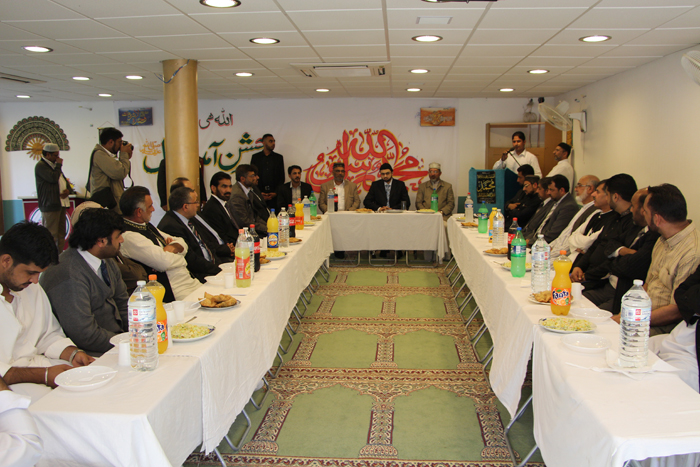 President of MQI's Supreme Council Dr Hassan Mohi-ud-Din Qadri visited the French city of Garges-lès-Gonesse on June 18, 2013. Amir of MQI's European Council Allama Hassan Mir Qadri, President Ijaz Warriach, Secretary General Muhammad Bilal Uppal, Malik Sher Awan, Qazi Muhammad Haroon, Ch Zafar Iqbal, and Ch Muhammad Ashraf were also with him during the visit.
Allama Razzaq Hussain Ch and local management of Islamic Centre of the city welcomed the honourable guests on their arrival. The proceedings of the meeting started with recitation of the Holy Quran by Qari Nurual Amin followed by Naat which Zahid Hussain Chishti had the honour of presenting. The chief guest was briefed about the activities of Islamic Centre. Allama Razzaq Hussain Ch presented the welcome address. Appreciating the organizational performance, Dr Hassan Mohi-ud-Din Qadri advised the workers to work with unity and love to promote the message of peace in the world.