UK: Peer Naqeeb-ur-Rehman visits MQI project in Bradford
On 8th September (Sunday), Peer Naqeeb-ur-Rehman of Darbar-a-Aaliya Muhammadiaya Eidgah Shareef, Rawalpindi visited the mega project site in Bradford. He was accompanied by a large gathering of his followers during the visit who came all the way from across the Yorkshire region.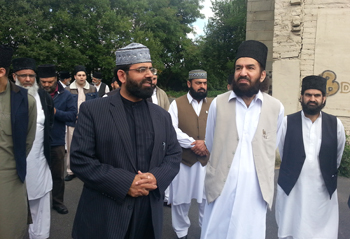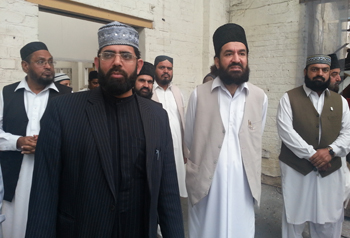 Peer Naqeeb ur Rehman was warmly greeted and welcomed by Allama Muhammad Afzal Saeedi, President of MQI's National Executive Committee and the head of the Mega Project in Bradford. Allama Muhammad Adeel Qasmi from MQI Bradford and some of the local members of MQI (Bradford) were also present on the occasion. After an exchange of greetings and welcome, the tour of the site began. Allama Muhammad Afazal Saeedi gave a detailed brief on the site and the vision for the site. He outlined that the site has so much potential that it will, insha allah, become the hub of knowledge from the North of England. Allama mentioned that we intend to develop on of the largest mosques in UK along with an educational establishment as well recreational amenities such as sports and community provisions.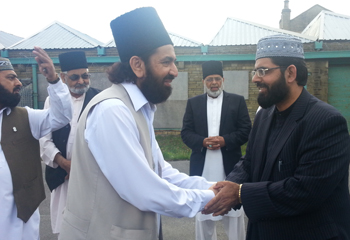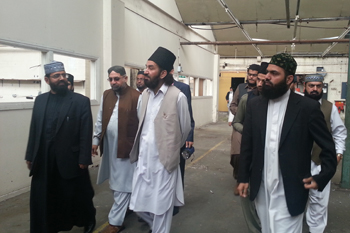 Allama Muhammad Afzal Saeedi further elaborated that the vision for the site is to work in partnership with other organisations and develop mutual bonds to strengthen the identity of the Muslim community. He mentioned that Shaykh-ul-Islam Dr Muhammad Tahir ul Qadri recently made a visit to the mega project site and officially launched the project in July 2013. Allama reiterated the words of Shaykh-ul-Islam that the primary focus of this new project will be on true Islamic education. MQI will be able to use this Centre for promotion of peace, interfaith harmony and engagement with all faith leaders of Europe. The potential is huge as well as the challenges and MQI UK was aware of it.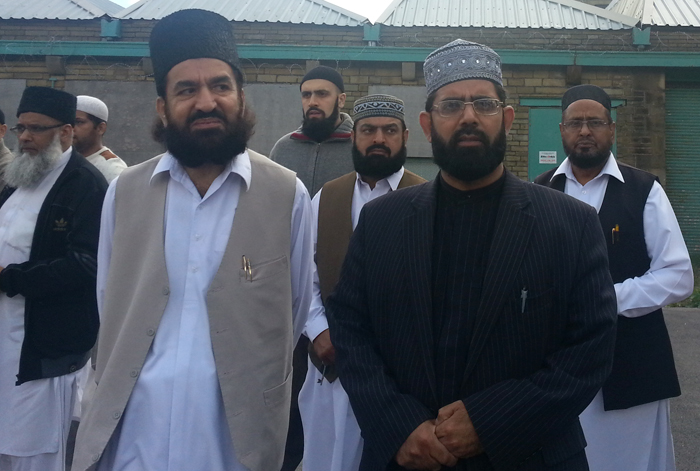 Peer Naqeeeb ur Rehman expressed his gratitude to Allama Muhammad Afzal Saeedi and to Minhaj ul Quran International Bradford for the warm welcome and reception. He expressed his delight and was impressed with the project. He gave his blessings for the success of the new project. He prayed for Shaykh-ul-Islam in particular and appreciated his untiring efforts around the globe.
Reported By: Moazzam Raza