France: MWL (France) hosts a spiritual gathering
On the 22 September 2013, with all the Blessings of Allah Almighty, Minhaj Women League organised a programme on the topic of ''The Need and Importance of the Love for the Prophet (SWS) in present age''.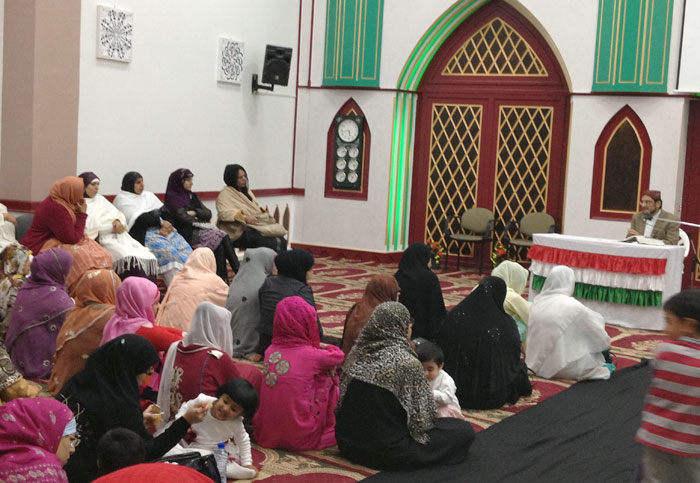 Alhamdulillah many sisters attended the programme to enlighten their hearts and obtain more knowledge about the subject. The two sisters presenting the programme were Mrs Uzma Sahil and Sadia Usman. They first welcomed the audience and started the proceedings. The Mehfil began with the recitation of the Holy Quran by Sister Zaida Amidullah, followed by a translation of the recited Surah from Irfan-ul-Quran by Mehmoona Amidullah.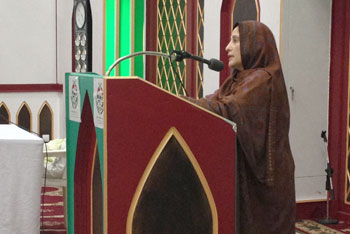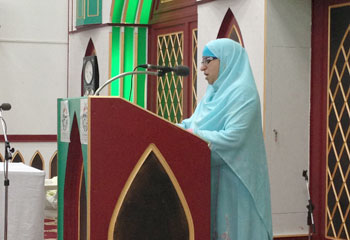 Then Mrs Musarrat Jahan and Mrs Sultana Butt recited Naat for the Holy Prophet (Peace be Upon Him). During the programme a short clip from Shaykh-ul-Islam's speech was shown on the topic of ''How was paradise lost and how could it be regained'. Sister Farkhunda Altaf, General Secretary of the Sister League, delivered a speech in French on the said topic. Next, Mrs ishrat Jawad Butt gave a brief presentation on the personality and the life of Hazrat Abu Bakr Siddiq (RA) emphasising on the devotion of the Companion.
Afterwards, Allama Hafiz Iqbal Azam delivered a speech on the topic of the programme. The programme ended by the recitation of salutations and greetings on Holy Prophet (Peace be Upon Him). Refreshment was served to the participants.
Reported By: Saba Kashif / Uzma Sahil