UK: MQI London reorganized
Dr Raheeq Ahmed Abbasi, chief organiser MQI (UK), visited Minhal-ul-Quran International London on December 7, 2013 for re-structuring as per MQI policy and to select new committee for next two years. General Secretary NEC (MQI UK), Syed Ali Abbas Bukhari, was also present at the occasion. Honourable guests were warmly welcomed by the MQI London Executive and local members of MQI.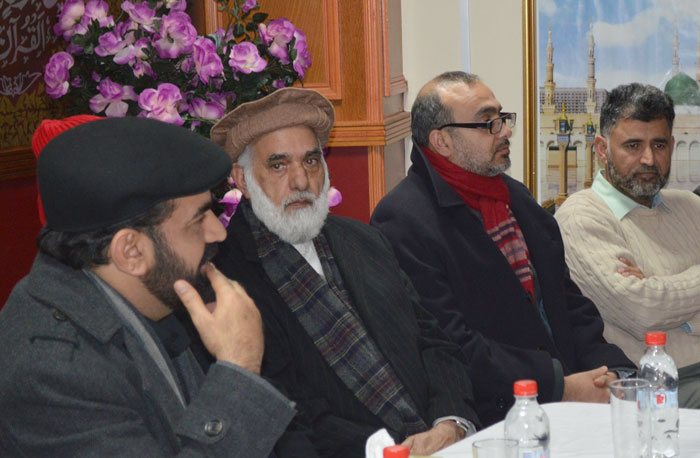 The meeting started with the recitation of holy Qur'an followed by salutations upon the Prophet (SAW) by Hafiz Asim Shabbir, the first Hafiz that MQI London has produced. Director of Minhaj-ul-Qur'an London, Allama Hafiz Muhammad Zeeshan, welcomed the respected guest and audience. Addressing the meeting, Dr Raheeq Ahmed Abbasi explained the need and objective of re-organizing, re-structuring and re-electing the new executive body for the coming two years. He said MQI London need to put more emphasis on collating membership data to contact each member and to re-activate them so that they participate in MQI activities regularly. After getting an overall consensus, the following people were elected for key positions in MQI London.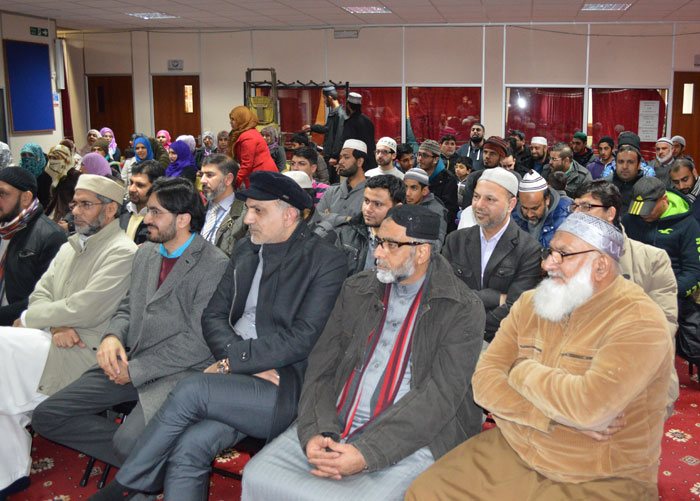 New elected Member are Allama Muhammad Zeeshan(Director), Muhammad Naveed Qadri(President), Khurram Shahzad(Vice President), Mohammad Shanawaz(General Secretary), Adeel Shahzad(Joint Gen Secretary), Haji Niaz Ahmed( Finance Secretary), Muzammil Rafiq (Dpty Finance Secretary), Usman Ghani(Secretary Welfare), Babar Butt(Babar Butt), Shoaib Iqbal(Education Secretary), Ghulam Nabi(Media Secretary), Muhammad Sarfraz(Dawah Secretary), Muhammad Feroz(Secretary Membership), Sajjid Hussain(PAT Coordinator), Khalid Minhas(PAT Coordinator). To align the two-year strategy, policies and activities, chief organizer (MQI UK) Dr Raheeq Ahmed Abbasi urged everyone to work hard to bring every member of London for a day's workshop, which will be held on Saturday 1st Feb 2014. He also suggested that MQI work needs to be spread all over the London boroughs to allow people to benefit from MQI's work and allow them to spread the message of Dr Muhammad Tahir ul Qadri. To facilitate a good turnout for the workshop and also as part of expanding MQI, the following coordinators/member units were also selected with a mandate to focus in key areas in and around MQI London.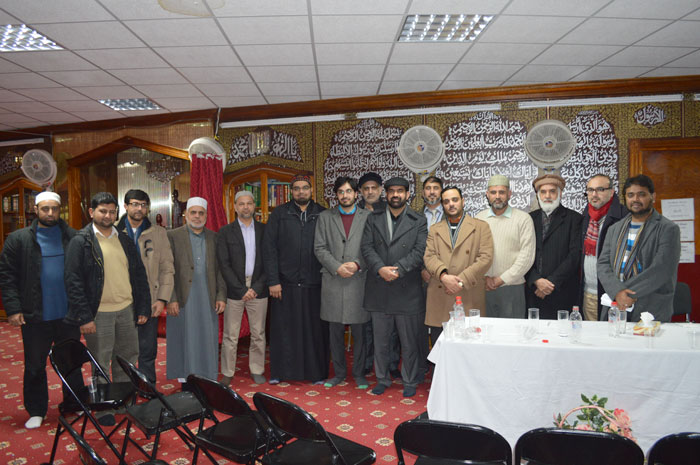 Muhammad Naseem and Muhammad Nadeem(Walthamastow), Babar Butt, Zia Zaheer and Ismail Sethi(Illford), Atif Malik(Barking), Haji Muzaffar and Khalid Minhas(Woodford), Ali Khan(Watford), Haji Niaz Ahmed and Ashfaq Inqalabi(Eastham), Hafiz Asim Shabbir(Manor Park/ Forstage), Muhammad Saadiq(Streatham), Mr and Mrs Nisar Dar(Beckton). It the end of meeting, newly re-elected President Haji Muhammad Naveed Qadri thanked everyone who came from all over and outside London and the specially respected gusts.
Reported By: Ghulam Nabi