France: Minhaj Education City a flagship initiative of MQI, Dr Raheeq Abbasi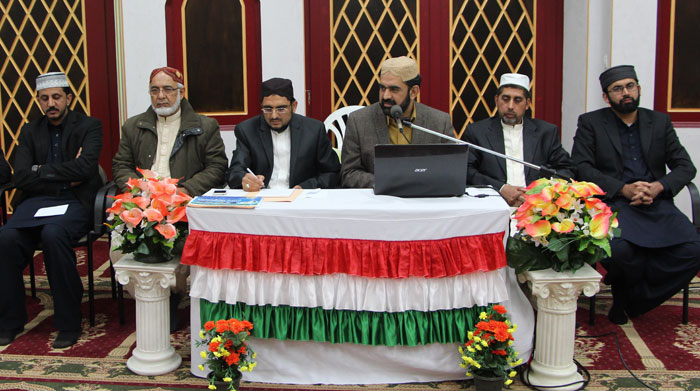 Dr Raheeq Ahmad Abbasi, former Secretary General of Minhaj-ul-Quran International and presently the Managing Director of Minhaj Development Fund, reached France on October 11. The members of Executive Committee of MQI (France) warmly received Dr Abbasi at the airport.
MQI (France chapter) arranged a special ceremony in connection with the establishment of Minhaj Education City on the arrival of Dr Raheeq Abbasi. The proceedings of the programme got underway with the recitation of the Holy Quran followed by Naat.
Allama Muhammad Owais Qadri, Director of Minhaj Islamic Centre, welcomed all the guests for sparing time to attend the meeting. He invited Dr Raheeq Abbasi to brief the participants of the meeting about the proposed plan of Minhaj Education City.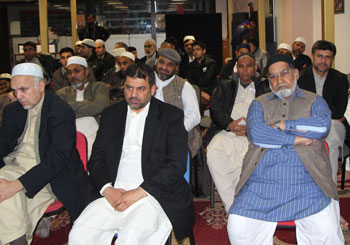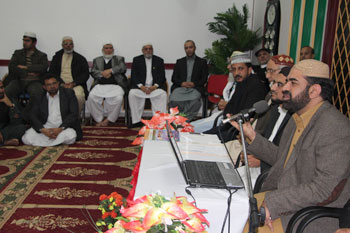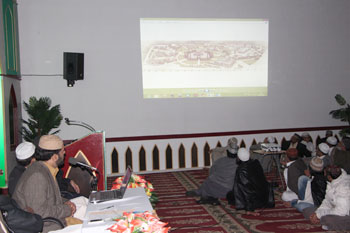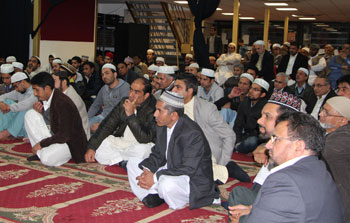 Speaking on the occasion, Dr Raheeq Ahmad Abbasi said that Minhaj Education City would prove to be a flagship initiative of MQI. He said that Shaykh-ul-Islam Dr Muhammad Tahir-ul-Qadri announced the establishment of this mega project during Itikaf in Lahore. He said that the educational facility would house Minhaj University, two dozens of colleges having various disciplines for both male and female students and a mosque for one hundred thousand attendees of Itikaf. He said that Minhaj Education City would play a leading role in promoting Shaykh-ul-Islam's message of peace, interfaith dialogue and harmony in the world.
He said that the graduates of Minhaj Education City would become ambassadors of peace in the world and build bridges among various cultures, religions and civilizations. He also announced the names of members of a special committee constituted to carry on the work of Minhaj Education City in France that included Allama Hassan Mir Qadri, Allama Hafiz Iqbal Ahmad, and Ijaz Warriach.
After the conclusion of the ceremony, Dr Raheeq Abbasi was conducted to new centre of MQI. He also inaugurated an office of Minhaj Education City there. Chaudhry Muhammad Ashraf, senior member of MQI (France) hosted a luncheon in the honour of the visiting guest which was also attended by members of the Executive Council of MQI (France) as well as members of the Minhaj European Council.