UK: Spiritual Retreat 2013 held at Ashton-Under-Lyne
The Muslim Youth League (UK) and Minhaj-ul-Qur'an International (Ashton) organised a three-day Spiritual Retreat at the Ashton Central Mosque from Friday 20th December to Sunday 22nd December 2013. The three days proved to be an ideal opportunity for the youth to learn about their true faith and practice. Lectures, workshops, spiritual gatherings of nasheeds and dhikr continued throughout three days.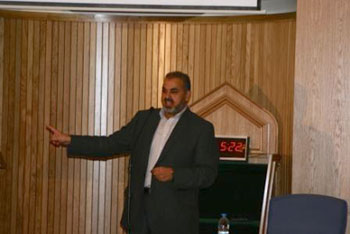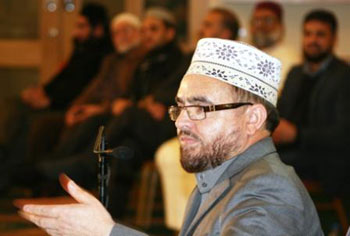 Professor Nisar Ahmed Sulaimani (UAE) spent all three days at the retreat and delivered talks on "Muhammad (SAW) Mercy for all" and "the Rights of Women, Sisters and Mothers in Islam". Shaykh Sohail Ahmed Siddiqui (London) delivered talks on "Islam and interfaith harmony" and "Targets to become better Muslims". Shaykh Ali Akbar Alavi (Walsall) and Shaykh Rehan Ahmed Raza Qadri (Glasgow) were both present at the occasion and contributed to the retreat. Waqas Ahmed Amin (London) conducted a workshop on the essentials of 'Salat'. Imam Ghulam Mohiuddin (Ashton) assisted throughout the retreat and delivered a detailed talk on "Muslim identity and integration".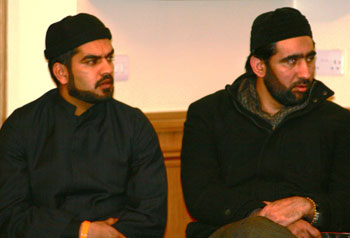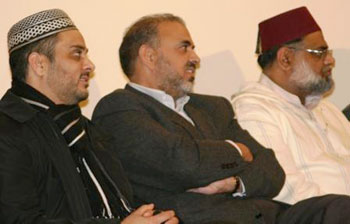 One of the highlights of the retreat was the attendance of Lord Nazir Ahmed, who commenced his talk with a beautiful recitation of the Glorious Qur'an from Surah Al-Rehman. The audience was truly surprised and enlightened by this recitation. Lord Nazir Ahmed spoke on "Islam in the West and our responsibilities". He also asked all Muslim charities in the UK to focus on charitable work in the UK and development for local youth. He commended the arrangements for the retreat as well as the facilities provided by the management of Ashton Central Mosque. He was presented by Prof. Nisar Ahmed Sulaimani, on behalf of MYL (UK), with copies of Shaykh-ul-Islam Dr Muhammad Tahir-ul-Qadri sb's English works Al-Minhaj-us-Sawi and The Glorious Qur'an.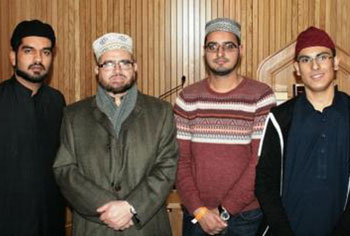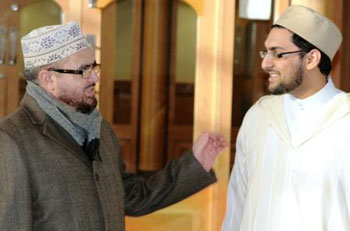 Saturday evening saw the Mehfil-e-Qawwali at the adjacent ACM Community Hall. This commenced with recitation of the Qur'an by Zafar Iqbal Naqshbandi, and a Naat recited by Shahbaz Hassan Warsi. Shaykh Rehan Raza Qadri (President MYL UK) delivered a brief talk on the struggle and work of Minhaj-ul-Qur'an International. Syed Ali Abbas Al-Bukhari (Sec. General MQI UK) introduced the guests Qaiser Mehmood & Qawwal Party of Bradford. The Qawwal party performed for three hours and provided an evening to remember, with Hamd, Naat's, Manqabat's and other Sufiana Qalaam. Syed Ali Abbas Al-Bukhari thanked the Qawwal group for their performance and Professor Nisar Ahmed Sulaimani closed the evening with a concluding prayer.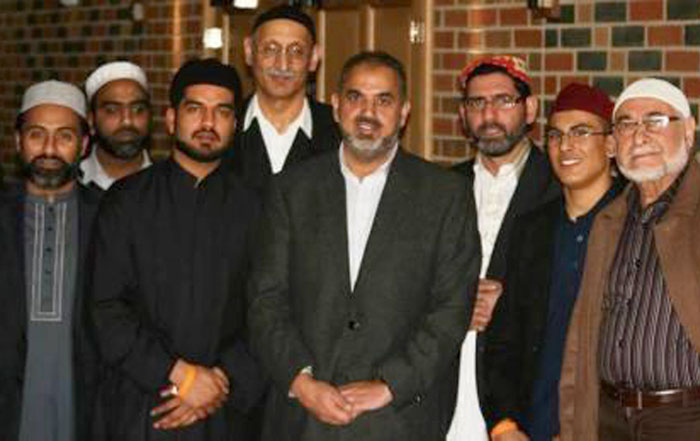 The Spiritual Retreat ended on Sunday at 5. 30 pm with an enlightening question/answer session with Shaykh Sohail Ahmed Siddiqui. A brief talk from Professor Nisar Ahmed Sulaimani and closing talks from Imam Ghulam Mohiuddin and Shaykh Rehan Ahmed Raza Qadri. Minhaj-ul-Qur'an (Ashton) thanked the MYL national and local teams for their assistance in the retreat.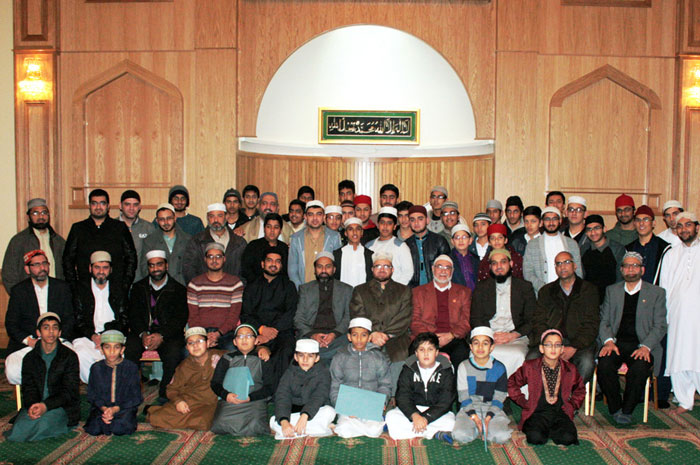 Asif Habib Malik (MQI Ashton Coordinator) & Muhammad Farooq Qadri (MQI Ashton Assistant Coordinator) thanked the MYL team for all their hard work in organising the event, particularly Hassan Ali Qadri (Oldham), Ahmed Hussain, Zaffran Akhtar, Adam Malik, Adnan Hussain, Yousuf Malik (Ashton) and Zakir Malik (Warrington). Shaykh Rehan Raza Qadri (President MYL UK) re-iterated that the MYL's three-day Spiritual Retreat has achieved its objective of reminding the Muslim youth of their true identity and their roles in the local society, as peaceful, law abiding citizens with awareness of their domestic and social responsibilities. The Spiritual Retreat was covered and broadcast live by Minhaj TV.
Reported By: Moazzam Raza