France- MWL celebrates Quaid-e-Azam birth anniversary
On the 22nd of December 2013, Minhaj Women League (France) celebrated the Quaid Day on the occasion of the birth of the father of our Nation, Muhammad Ali Jinnah. It was especially a day to honour and remember Quaid-e-Azam, his message and struggle for the creation of Pakistan.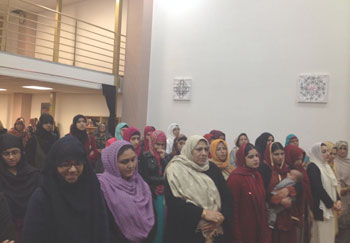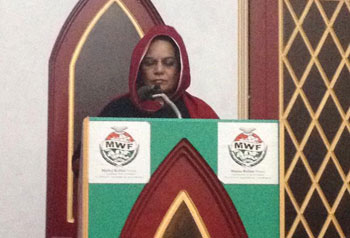 The programme was presented by Mrs Tahita Sahar and Kanwal Shaukat. The day started by the recitation of a verse from the Holy Qur'an by Halima Sadia Tariq and the translation was read from Irfan ul Qur'an by Sabrina Tariq. After the Holy Verses, Mrs. Mussarat Jahan was invited on stage to recite a Naat - praises in the honor of the Holy Prophet (PBUH).Then Aleena Shabir presented an anthem in accordance with the demand of the Day. A cute little sister Noreen delivered a beautiful speech on the life and work of the Quaid e Azam.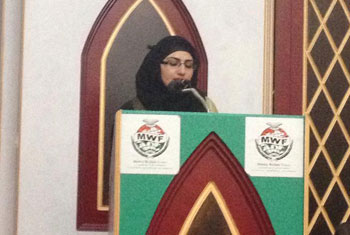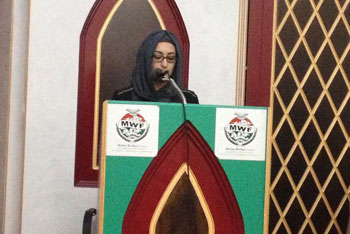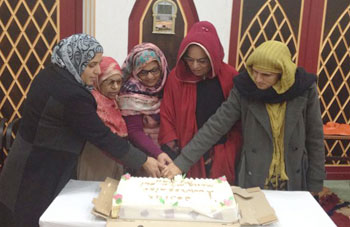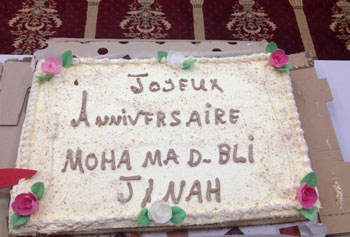 To continue the programme, Sawera, Saba Sabir, Rabia Butt and Alishba recited very beautiful nasheeds. Next, Mrs. Sitara Malik, Mrs. Ruhi Bano and Ms. Noor presented anthems on Pakistan and the father of the Nation, Muhammad Ali Jinnah. Afterwards, MWL France President, Mrs. Arooj Fatima Qazi did a presentation on the life of Quaid e Azam and read her own kalaam on the current situation of our beloved country. A short clip was shown on the projector regarding the green revolution. Allama Mohammad Owais Qadri threw light on the personality of Muhammad Ali Jinnah. All former presidents of MWL and MSL France cut a cake on the occasion of Quaid Day. Refreshment was served to the participants.
Reported By: Nazia Adnan