UK- MQI (Halifax) launches community integration programme
Alhumdulillah, the Minhaj-ul-Quran Halifax team believes in 'United we stand, divided we fall'. With this mind, the Minhaj-ul-Quran Halifax team has been very active in organising itself and analysing situations together in order to further promote MQI activities and offer what is needed to the community. In the past year, the team organised many activities including study circles and sincerely helped the other local forums such as the youth brothers & sisters and the women league.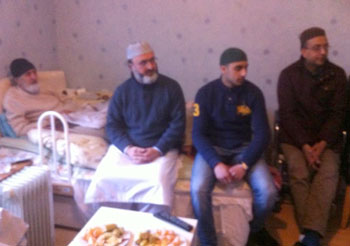 The Minhaj-ul-Quran Halifax Chapter also organised events in 2013 with Allama Afzal Saeedi at the Minhaj-ul-Quran Education Project Halifax. We congratulate Allama Afzal Saeedi for his efforts and especially the time he gave for Minhaj-ul-Quran Halifax. Alhamdulillah, we are always able to receive help from Allama sahib whenever it is needed. The Minhaj-ul-Quran Halifax chapter, comprising Muhammad Riaz, Javid Akhtar, Liaqat Hussain, Muhammad Afzal, Muhammad Khudadaad, Sajid Mahmood, Muhabbat Ali, Abdul Qayoom, Muhammad Zahoor and Muhamamd Iqbal, held several meetings during the last 5 months in which different aspects were discussed, especially on the topic of how to develop, organise and help the local Minhaj-ul-Quran families, and to help encourage, teach and train their children, by providing a positive atmosphere in order to develop themselves and become involved in dawah and educational work of Minhaj-ul-Quran.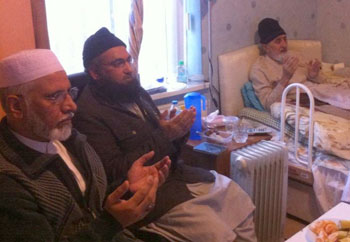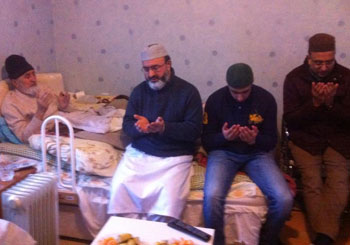 An email was sent to Dr Raheeq Abbasi sahib (Chief organiser UK) discussing the points raised in the meetings. After receiving a quick response, the team was informed that Dr Raheeq Abbasi liked the ideas raised and gave permission to the Halifax chapter to introduce a new role at the local level, the Minhaj Family Dawah Organiser. The Minhaj ul Quran Halifax chapter decided to implement and introduce this role in the last meeting on 9th January 2014. Javid Akhtar was appointed as the Minhaj Family Dawah Organiser for Halifax. The members present in this meeting included Muhammad Riaz, Javid Akhtar, Liaqat Hussain, Muhammad Afzal, Muhammad Khudadaad, Sajid Mahmood, and Muhabbat Ali. This Minhaj Family Dawah Organiser duties will be:
To collect data of the children of the members of Minhaj-ul-Quran families.
Organise them into groups, according to their ages.
Build communication and encourage friendship between the same aged children.
Encourage Minhaj families to have 20-30 minutes gathering once a day and once a week have a 60 min gathering with the family where Shaykh-ul-Islam's lecture is watched.
Encourage parents to take their 10+ children to men and women's mehfils regularly.
Encourage the Minhaj family youth, with their friends, to attend the youth MYL study circles and join MYL sisters/brothers to become practically involved.
Organise events for families of Minhaj-ul-Quran members to get to know each other, to be socially involved and help each other in family matters to create stress-free families.
Encourage Minhaj families, brothers and sisters, to become involved in Minhaj sports club.
Organise gatherings at Minhaj families' homes where there are elderly people who would benefit from the company.
Organise trips for the children and their families, outings like theme parks, e.g. Alton Towers etc.
After organising, the Minhaj Dawah Organiser will monitor and set up new targets.
Alhumdulillah, on 12th of January, 2014, the first practical work of the Minhaj Family Dawah Project started, through the blessings of Shaykh ul Islam Dr Muhammad Tahir-ul-Qadri when the first family gathering was organised at the home of Javid Akhtar (Minhaj Family Dawah Organiser). A special prayer was done for the success of this new project by Haji Abdul Majid, the father of Javid Akhtar. Many more events are being organised in more homes of the local Minhaj-ul-Quran families InshaAllah.
Reported By: Moazzam Raza