Shaykh-ul-Islam Dr Muhammad Tahir-ul-Qadri's special visit to Iran 2014
The prominent Ayatollah's of Qom and Tehran had been requesting a special visit by Shaykh-ul-Islam Dr Muhammad Tahir-ul-Qadri for many years. To their delight Shaykh-ul-Islam has accepted their invitation and arrived in Tehran with a 6-member delegation on Friday 14 February 2014 via Istanbul, Turkey. This visit is seen as a very important visit for establishing Peace in South Asia and establishing intra-faith relations in Pakistan and Iran. This visit will have a vital role in the future of Pakistan and its regional peace efforts.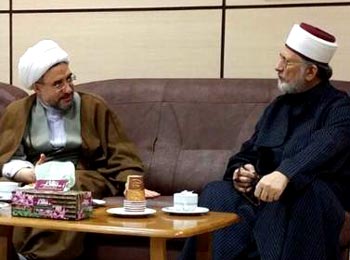 Dr Tahir-ul-Qadri was received by Ayatollah Araki (third in hierarchy) at the Tehran Airport. The first official meeting between Dr Tahir-ul-Qadri and Ayatollah Mohsen Araki took place the next day in Qom.
Further meetings took place the next day with other very senior Ayatollahs including the 95 years old Grand Ayatollah Lotfollah Safi Golpaygani who is regarded as a "Marja". Shaykh-ul-Islam shared some of his academic works with the Grand Ayatollah who was very impressed and couldn't believe a personality like Shaykh-ul-Islam existed in today's era.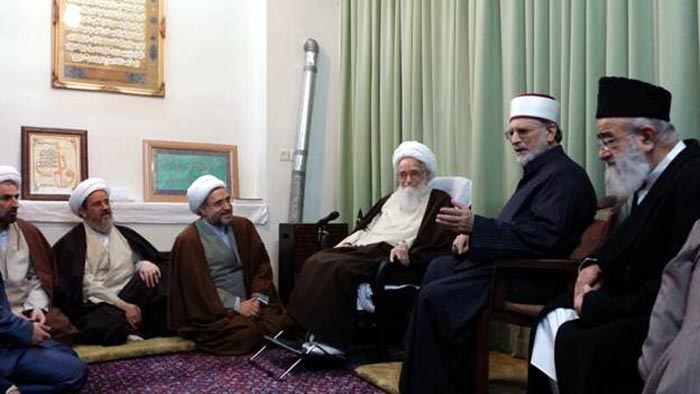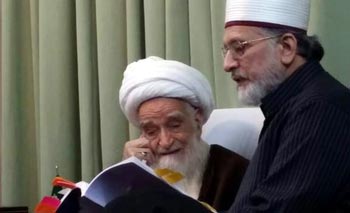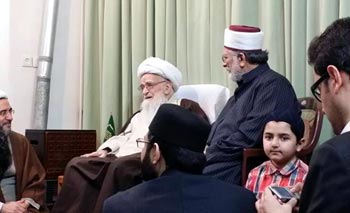 And also meeting with the Grand Ayatollah Dr Misbah al-Yazdi (head of large Jamia of Islamic research in Qom)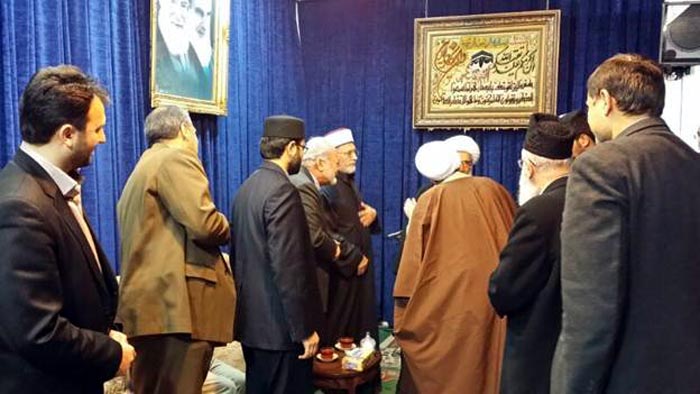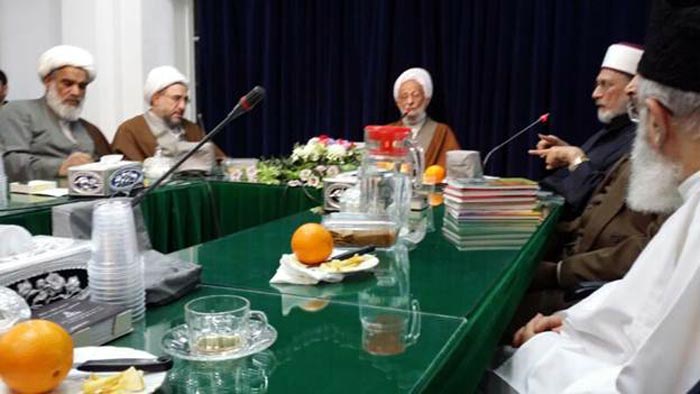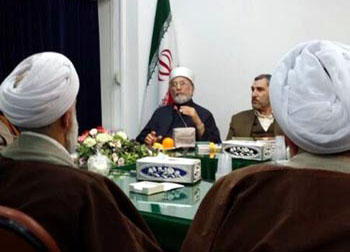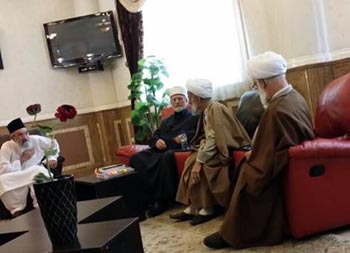 A special tour of the Maktaba Al-Mara'shi was arranged for Shaykh-ul-Islam Dr Muhammad Tahir-ul-Qadri which is known as one of the oldest Islamic libraries containing more than 40000 manuscripts. This library also preserved has one of the oldest copy of the Holy Qur'an which dates back 1300 years.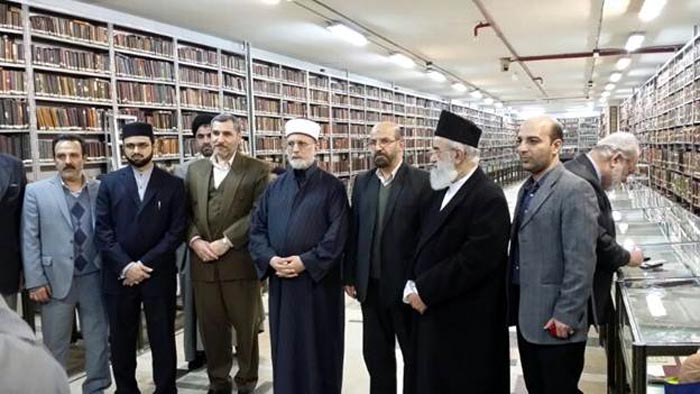 On Sunday Shaykh-ul-Islam Dr Muhammad Tahir-ul-Qadri along with Dr Hassain Mohi-ud-Din Qadri (President Minhaj-ul-Quran Supreme Council), Mrs Ghazala Hasan Qadri (Member of Minhaj-ul-Quran Supreme Council) and Mr Aga Murtaza Pooya (Senior Member Pakistan Awami Tehreek) also met with Ayatollah Hashem Husseini Bushehri, the chief executive of Iran who heads Qom, Tehran, Mashad, Shiraz and head of a large seminary in Qom.
Shaykh-ul-Islam introduced his book including Fatwa on Terrorism, Mawlid al-Nabi, Muhammad the Merciful and the Ayatollah was shocked to see the vast academic books and knowledge of Shaykh-ul-Islam Dr Muhammad Tahir-ul-Qadri. Ayatollah Hashem Husseini Bushehri was very surprised and following the meeting he said that Shaykh-ul-Islam was a hidden "treasure for Islamic world" and he said he wished he had time to address his students. He also requested to send a large delegation to Minhaj-ul-Quran International to benefit from Shaykh-ul-Islam's vast knowledge. He also requested complete set of Shaykh-ul-Islam's books for the library so that the students can benefit from his knowledge.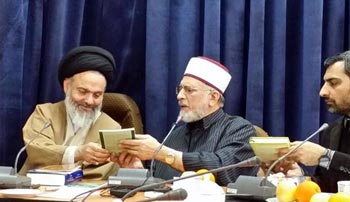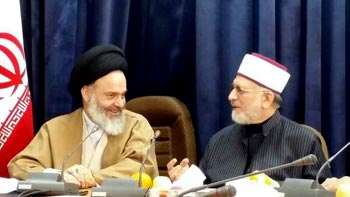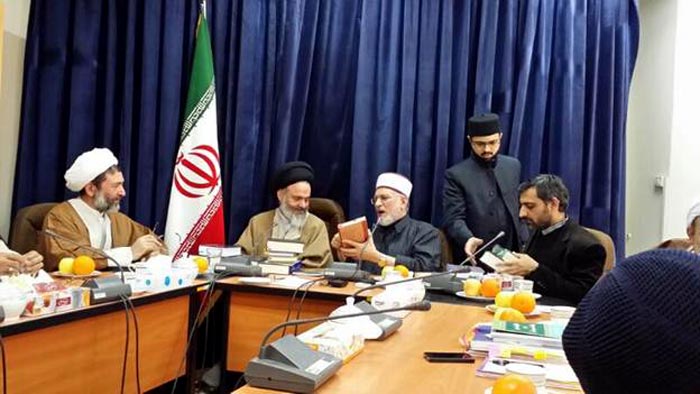 Ayatollah Fidah Hussain Abidi was also present in the meeting who had completed his PhD on Shaykh-ul-Islam Dr Muhammad Tahir-ul-Qadri and his concept of Wilaya. He is presenting his PhD manuscript along with Shaykh-ul-Islam in the below picture.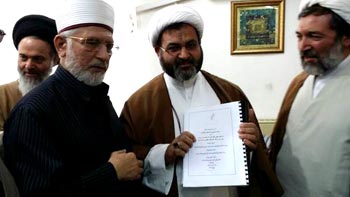 Later Shaykh-ul-Islam Dr Muhammad Tahir-ul-Qadri visited the Jamia al-Mustafa Alamia which is a vast institution of more than 30000 international students from various countries. This institution has 50 departments. Shaykh-ul-Islam met with leading academics and scholars from this institution. He gave a talk and presented his academic books.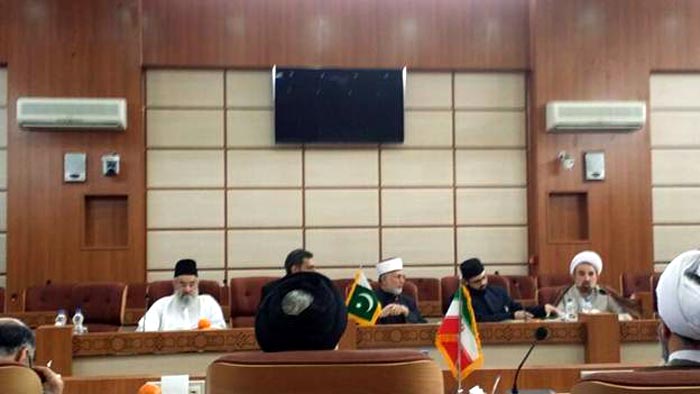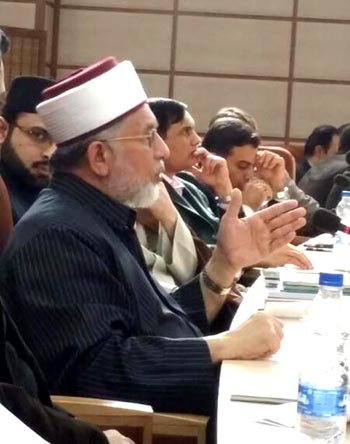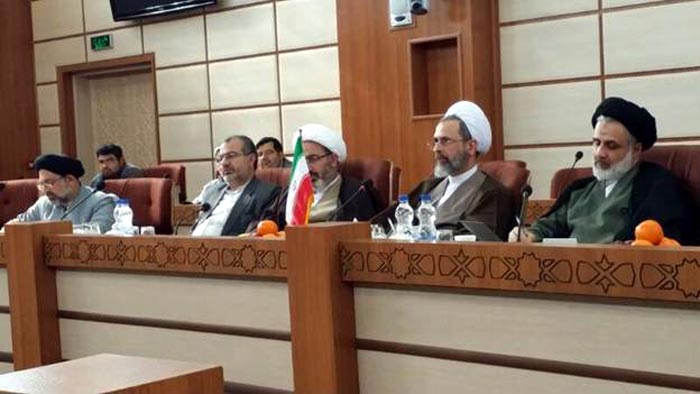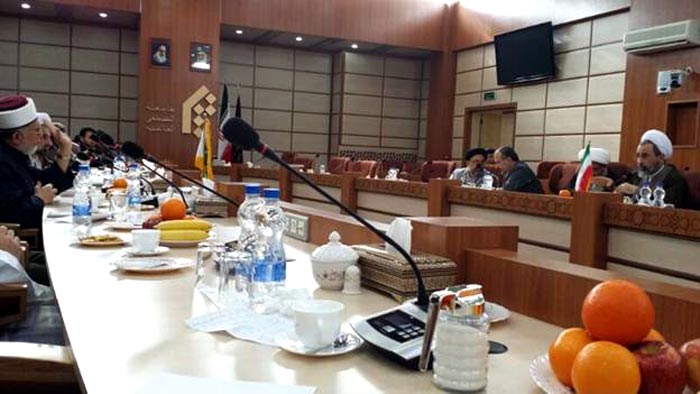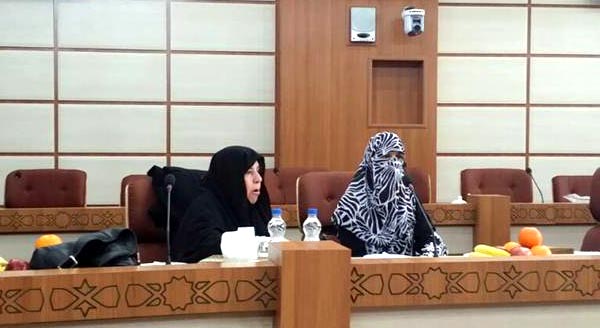 Shaykh-ul-Islam was presented with a shield of honour by the head of the Jamia al-Mustafa.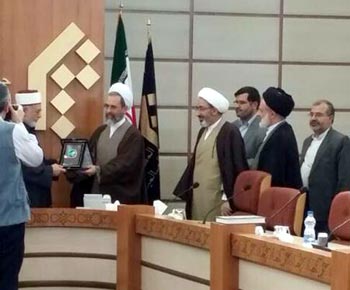 Online Media Coverage