UK: Children share festivities of Mawlid-un-Nabi (SAW)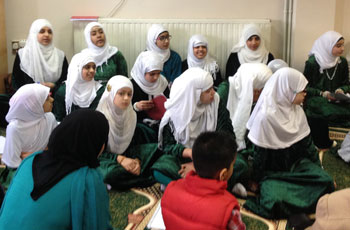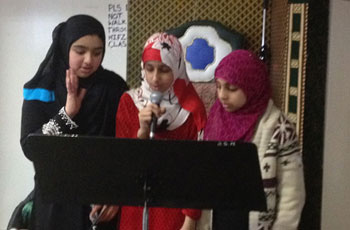 Children gathered to celebrate special Milaad Mehfil for children at MQI Birmingham on 15th of January 2014.The event was hosted by our talented 13 year old girl Fiza Andalib. The programme started with Quranic recitation by Javeria and Zara. Nasheeds were recited by lovely group of children that included Larebe, Leza, Hafsah, Sana, Taiba, Sidra, Tabasum, Haleema and Naila. Apart from nasheeds we also had some short Urdu speeches, which were delivered by Afreen, Aliya, Ammarah, Hanifa, Taiba and Aliya.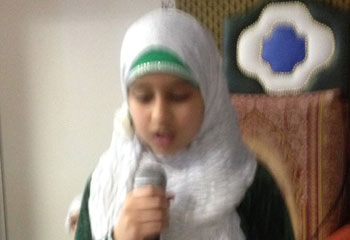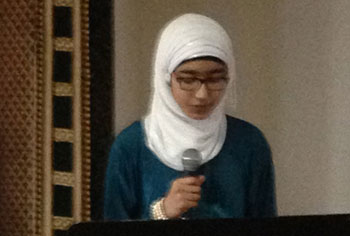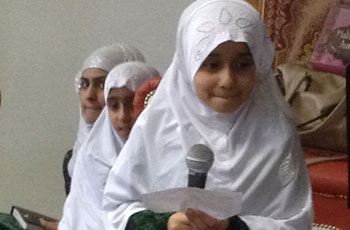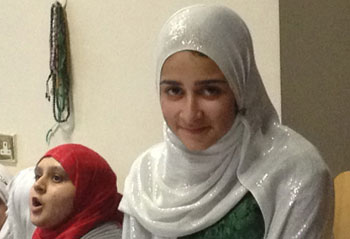 Aisha said few lovely verses as well. Towards the end of program Rukhsana Parveen expressed her views about respect and love of parents. Dua was done by Gulshan Banno. Children enjoyed roast chicken and chips after programme while adults had mouth-watering meat curry with chapati. We had a gathering of about 150 to 200 people. This program was organised by Gulshan Baano. Everyone appreciated it and wished that more such programmes were held for children.
Reported By: Moazzam Raza