UK: MWL Nelson Mawlid Celebrations
On the 12th of January 2014, the Women's League of Minhaj-ul-Quran Nelson hosted annual Mawlid-un-Nabi (SAW) program at the Minhaj-ul-Quran Centre in Nelson. This event was hosted by Sister Nasreen Akhtar and Sister Sana Ashraf. Over 600 women, girls and children participated in the event, expressing their love for the Holy Prophet Muhammad (SAW). Those unable to attend the event, tuned in to Pendle Community Radio where the event was broadcasted live on air.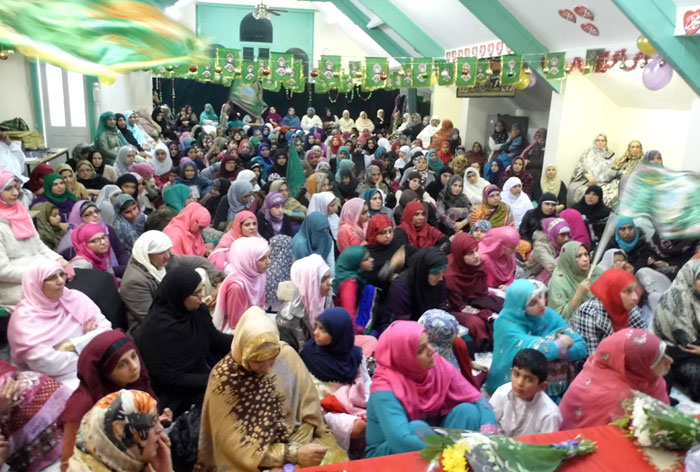 The programme commenced with recitation from the Holy Quran by Sister Nasreen Ashraf. naat, shareef and kalaams were recited in honour of the birth of our beloved Prophet (SAW) by the youth girls from the Pearls of Knowledge classes. This was followed by the melodious recitation of Qaseeda Burda Shareef by Sister Houla. Sister Khadija MWL UK, who had come especially from London, presented a speech in English addressing the social issues regarding the youth in today's society. A moving speech in Urdu was done by Sister Asmaa Information Secretary MWL UK, who also had arrived from London. Sister Farzana gave a short but touching talk with regards to the mission and informed the audience of the new project launched by the name Minhaj Education City and she encouraged others to become members of Minhaj ul Quran International. One of the DVDs of Huzoor Shaykh ul Islam was played for the audience.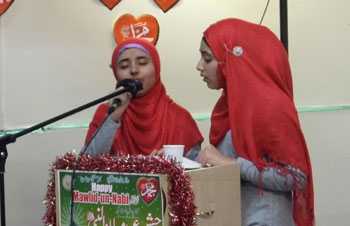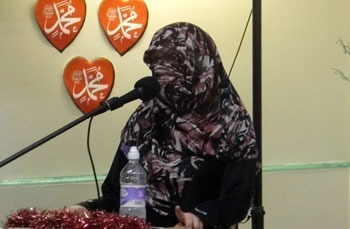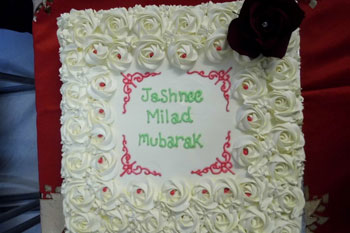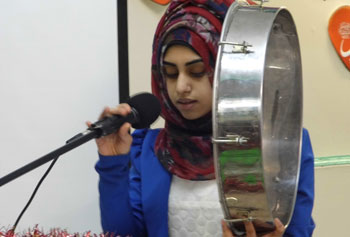 The event was concluded with greetings and salutations on the Holy Prophet (S. A. W) lead by Sister Shabnum and dua by Sister Asmaa in which, special supplications for the health and long life of Huzoor Shaykh ul Islam were offered. Food was served by the Women's League at the end of the program and participants were given a free CD and DVD in Urdu and English along with leaflets for Minhaj Dawah project and Minhaj Education City and membership forms while leaving. There were also books and DVD stalls consisting of the Minhaj-as-Sawi and Mawlid-un-Nabi (SAW).
Reported by: MWL Nelson