USA: Educational course organized for course for women
Minhaj-ul-Quran International launched "Aaeen Deen Sekhain" (Let us learn religion) course for women from the 8th of March 2014 onwards at Minhaj-ul-Quran Educational and Cultural Center NJ. The purpose of the course is to equip the women with the real teachings of Islam and make them aware about their rights. On the first day of the course, eleven women joined it. Sister Atia and Sister Samina worked hard to organize the class. The class started by salutations on the Holy Prophet (SAW). After that, Director Minhaj-ul-Quran, Mohammad Sharif Kamalvi, formally introduced the "Aaeen Deen Sekhain" course. He said different religious training courses were being organized worldwide under Minhaj-ul-Quran International. He said that this course was also the sequence to that chain. He introduced the book for the course and explained the syllabus. He said in this course following topics would be covered.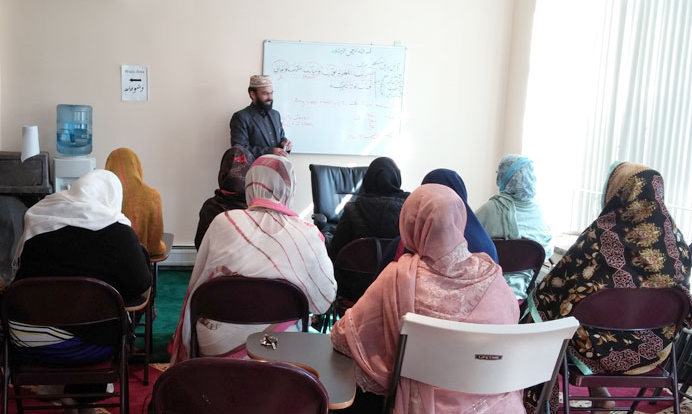 1) Complete Namaz with translation
2) Last 11 Quranic chapters
3) Selected ahadees
4) Selected Prayers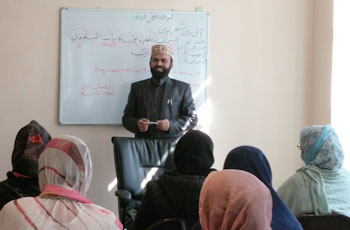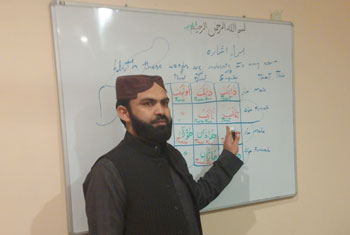 As an introduction the "Sana" in the course was learnt with translation and Tajweed, which was really appreciated by the participants. After consultation with the participants, the timing of the class was set from 11 am to 1 pm. The class ended with the prayer.
Report by: Ikramah Nazir.