USA: Mi'raj-un-Nabi (SAW) program held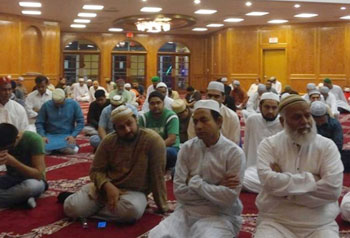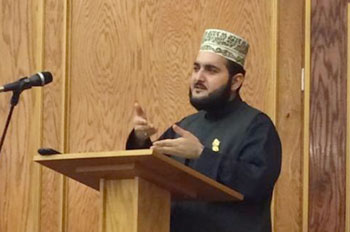 On May 26, 2014 (Monday), a beautiful evening was celebrated in remembrance of the Journey of Mi'raj-un- Nabi (SAW) at the main center of Minhaj-ul-Quran Houston, USA. The proceedings of the program were conducted by Imran Danka.
The evening proceeded with the recitation of Quran by Hafiz Maaz and Hafiz Mukruum Niazi followed by several Nasheeds presented by local Naat reciters. The chief highlight of the evening was the lecture by our own renowned scholar, graduate of Minhaj University and a great orator in his own right, Allama Afzal Ahmad Qadri. He gave great insight about three levels of the Mi'raj based on Quranic verses and Ahadith and proof from the works of Shaykh-ul-Islam Dr. Muhammad Tahir-ul-Qadri. The audience remained in rapt attention throughout the speech and enjoyed the new evidences given by in the scholarly talk.
MQI-USA President, Mr. Razi Niazi and MQI-Houston President Mr. Zafar I. Khan also presided this blessed evening. Dua was made for peace, harmony and interfaith dialogue and good health of Shaykh-ul-Islam. Dinner was served to the participants after the conclusion of the program.
Reported by: Nasir Khan