Belgium: Spiritual gathering held to mark Shab-e-Barat
At the auspicious occasion of 15 Shaban (Shab-e-Barat), Minhaj ul Quran International, Belgium, organised a program to invigorate the spirit of seeking forgiveness. Director Minhaj ul Quran International – Norway, Allama Muhammad Iqbal Fani, was invited as the special guest speaker for the event.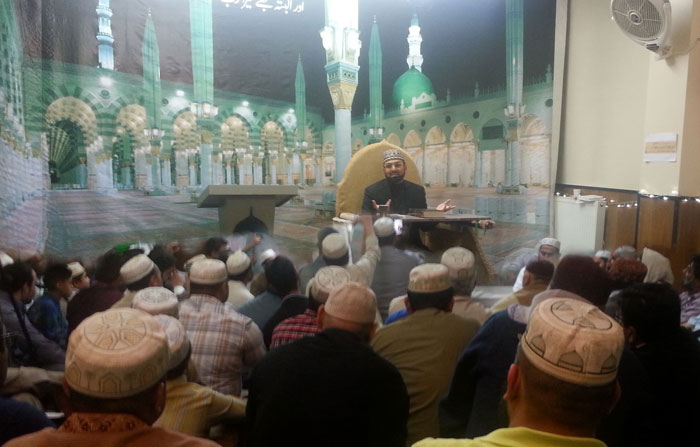 The hundreds of overseas Pakistanis based in Belgium were in attendance. Special guest speaker, Allama Muhammad Iqbal Fani, expressed his views on the importance of this night in light of Hadith & Quran. Respected Allama Sahib emphasised the purity of seeking forgiveness and guided the audience on how to achieve this purity. Forgiveness for wrongdoings committed in public must be supplicated in public, the ones committed in private must be supplicated in private, ones committed with fellow beings must be supplicated from them and ones committed in forbiddance of Allah's commandments must be supplicated from Allah SWT.  In violating the rights of people, Allah will not forgive unless the person whose rights we may have revoked has forgiven. In this spirit of forgiveness it is critical to be mindful of violating the rights of our fellow beings on us. We should always be kind and wary of not becoming a source of anguish for anyone, he said. He explained that it is in the nature of humankind to be provoked into wrong doings while it is a characteristic of Allah SWT's Mercy to forgive those who realise their mistakes and return to His path through the doors of forgiveness. On this night Allah SWT is closer to a call of forgiveness than most other nights of the year. Like this night there also various other nights of the year those have been given this status of exceptional closeness to a call of forgiveness, he added.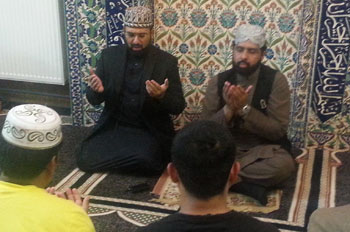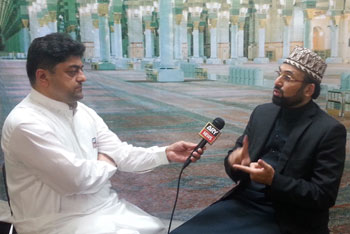 The Allama further said that in the spirit of being watchful over our actions it was emphasised to be more wary of the non-obvious wrongdoings we often indulge ourselves in. One common example we find ourselves in is not standing up against injustice. It is a commandment of Allah SWT to rise against injustice, corruption and tyranny and the least form of this action is to at least consider these as wrongdoings within our hearts. Considering wrong as wrong just within our hearts and not acting against that wrong is the weakest of states of Iman for a Muslim. He said that we are duty bound to stand up against wrong doings especially that are inflicted on masses in the form of corrupt rulers and their corrupt policies that deprive masses from their rights and prosperity. Respected Qari Shahid Mahmood, renowned Naatkhwan from Pakistan, was also present on this auspicious event of Shab e Barat and delivered some heard touching poetry to the audience. The audience appreciated the lesson provided by Allama Muhammad Iqbal Fani and was grateful to the administration of Minhaj-ul-Quran Belgium to have organised such a gathering for their spiritual betterment and that of their next generation. All reiterated their commitment towards Minahj-ul-Quran International and the mission of Shaykh ul Islam Dr. Muhammad Tahir-ul-Qadri.
Reported By : Sumaira Faisal