Denmark: The Holy Quran a great source of guidance: Allama Abdul Sattar Siraaj
Minhaj Women League organised a conference to celebrate the anniversary of the Holy Quran's revelation to the mankind. A large number of people including women and children attended the conference. The programme began with recitation of the Holy Quran, which was recited by Saman Malik. Sisters, Maham, Qainat, Maryam, Khadijah, Amina and Fatimah showered praises on the Holy Prophet (SAW) in the form of Naats.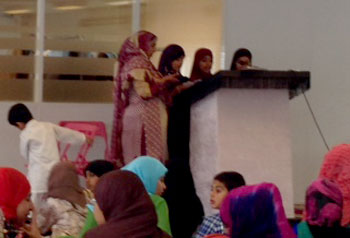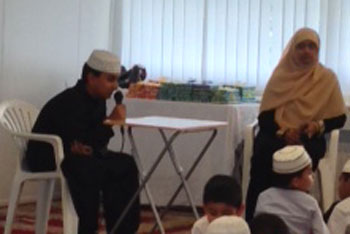 Maimoona Siraaj, a young student of Minhaj ul Quran Bispevej, shed light on the virtues of the Holy Quran. She stated that the Holy Quran is a book of guidance for us, and that the households in which it is not recited give deserted look. There was also a quiz competition for children who attended the event. The children were divided into four groups according to their age and given questions. The winning group was given prizes by the organisers. The winners included Khadijah Siraaj, Abdullah, Alisha, Mustafa Akram, Muhammad Ibrahim, Roban, Qainaat, Hashir Samar Malik, Hamza, Hania, Ramzaan, Anas, Danyal, Maimoona, Fareeha, Jawayriyah, Aiza and Saman. The ladies were also asked questions, and were awarded with prizes for correct answers.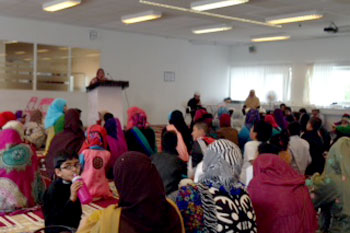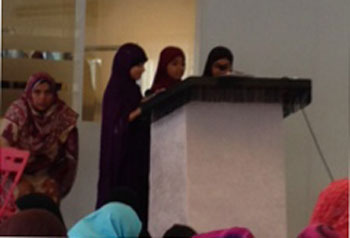 The keynote speech about the revelation of the Holy Quran was delivered by Allama Abdul Sattar Siraaj. He stated that the virtues of the Holy Quran cannot be measured. The Holy Quran will continue to guide the humanity as a beacon of light till the Day of Judgement. The Holy Quran came as a cure for the sick hearts, and to enlighten ignorant mankind. He said that teaching the Holy Quran is a source of attaining blessings and also a means of intercession. If anybody wishes to study the exegesis of the Holy Quran, he should study the 'Seerah' (life) of the Holy Prophet (SAW).
Allama Abdul Sattar Siraaj further stated that if people sought success in this world as well as the world hereafter, they should act upon the teachings of the Holy Quran and Sunna of the Holy Prophet (SAW). He said that reading the Holy Quran with translation is a source of great rewards in the blessed month of Ramadhan. This is why we should make it a routine to recite it every day. Concluding his speech, Allama shaib congratulated Minhaj Women League, Bispevej, for organising such a beautiful programme.
Reported by: Dr Shabana Ahmed