Qadri resolute to Battle against status-quo in Pakistan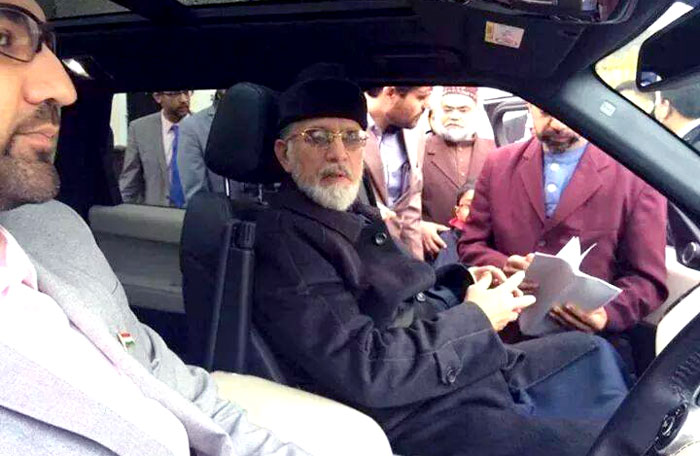 LONDON: Pakistan Awami Tehreek chief Dr. Tahirul Qadri said on Wednesday that his struggle and battle was against the status quo in Pakistan, ARY News reported.
Talking to media in London before leaving for Pakistan, he reiterated that Punjab government was responsible for the Model Town incident and it should be held accountable.
"We do not accept the Joint Investigation Team formed by the government and we will not take part in its meeting at any cost," he said.
"We are fighting for supremacy of law and provision of fundamental rights to the poor."
The PAT chief asked why the government was not making public the reports of investigation into Model Town carnage.
He insisted that Punjab Chief Minister Shahbaz Sharif should step down forthwith. No transparent investigation could be held under the rulers who were responsible for the incident that claimed over two dozens of lives, he maintained.
Source: www.arynews.tv
Source : http://arynews.tv/en/qadri-resolute-battle-status-quo-pakistan/