PAT (Holland) organizes event to discuss Pakistan's political situation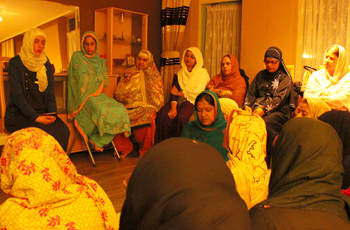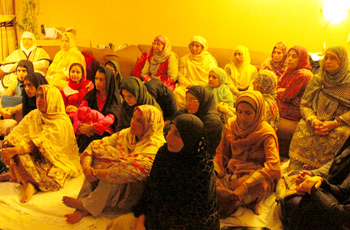 A local chapter of Pakistan Awami Tehreek Rotterdam (Holland) organized an event on the 26th of September 2014 to apprise the participants about prevailing political situation in their home-country, Pakistan. The event was organized in the backdrop of 70-day old sit-in and revolution march of Pakistan Awami Tehreek and the countrywide movement PAT has now launched to uproot oppressive and corrupt system.
Ms. Sumaira Rafaqat was the keynote speaker at the programme. In her talk, she shared her experiences and impressions of revolution sit-in in Islamabad of which she was a part. She said that PAT sit-in and the countrywide political struggle have injected a new dynamic to the Pakistani politics in the form of massive awareness among the masses about their constitutional rights. She said that the country is ripe of a political change which is evidenced from greater acceptance of the PAT's message in all the four provinces. She also threw light on the aims and objectives of the revolutionary movement in the changed political situation after the end of sit-in. She apprised the ladies about why revolution is the only cure to steer country out of multiple challenges of corruption and bad governance etc.
The team which played key role in making this event a roaring success included Anny Sheikh
Azmi Latif, Shama Talib, Rafiah Sayed and Lubna Akhtar.