Germany: MEC delegations visits Brussels
A senior level delegation of Minhaj European Council led by Ejaz Warraich (President) visited MQI Brussels. Billal Uppal (General Secretary) and Allama Iqbal Fani (Director, MQI Norway) were other members of the delegation.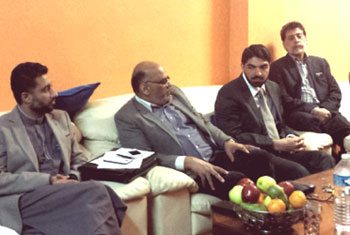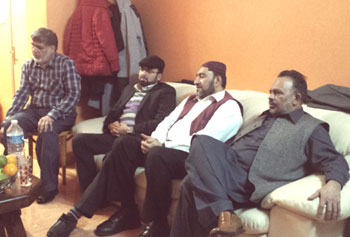 The objective of this visit was to appoint a formal organizational structure and define and delegate share of responsibilities for the new setup of MQI Centre in Brussels. Also present during these meeting were official delegations from MQI Den Haag & MQI Eindhoven. A new organizational body of MQI Brussels was appointed on the occasion as follows. Mr. Sharafat Ali (President), Mr. Faisal Hussain (General Sectary), Mr. Syed Hasnaat Shah Bukhari (Imam Mosque), Mr. Chan Naseeb (Secretary Finance), Mr. Sajid Ali (Secretary Welfare ), Mr. Adeel Ishtiaq (President Minhaj Youth League ).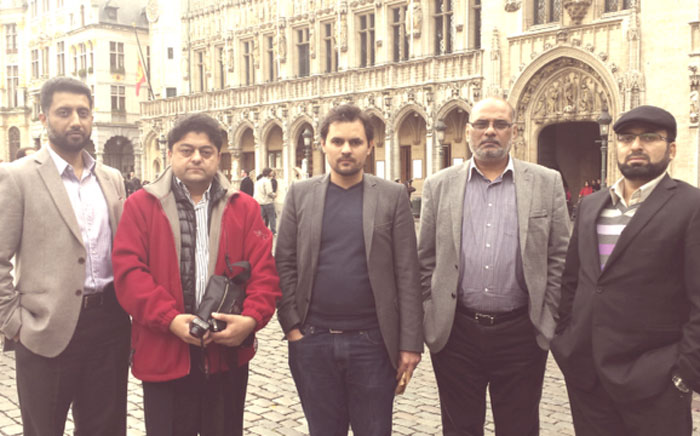 All previous informal appointments or organizational structures were dissolved. A commitment in writing has been given by all within the new organizational body to ensure the achievement of their respective tasks, responsibilities, and targets. Based on this commitment, periodical progress review will be conducted after every three months. Later on, the leaders of Minhaj European Council held meetings with various people from the Pakistani community, especially those who play an active role in providing support to oversees Pakistanis based in Belgium. Matters relating to welfare of the Pakistani community came under discussion during these meetings. The delegates also paid a visit to national monuments and other renowned cultural sites of Brussels. The hosts thanked the MEC delegation for sparing time to address the longstanding matters of the organization of MQI Centre in Belgium.
Reported by: Faisal Hussain