UK: Women gathering held in connection with Muharram
On the 16th of November 2014, the Women's League of Minhaj-ul-Quran Nelson organized a Muharram gathering at the Minhaj-ul-Quran Centre in Nelson. This programme was hosted by Sister Nasreen Akhtar and Sister Ghulam Fatima. Approximately two hundred participants attended the gathering.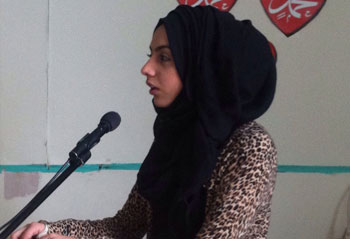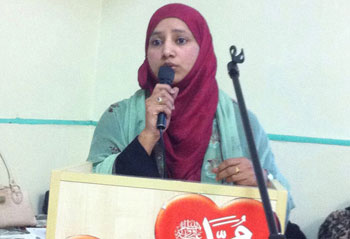 The programme started with recitation from the Holy Quran by Sister Rabiah and was then followed by a few Naats Sharifs, which were recited by several sisters. Next, Sister Nasreen Akhtar (North President MWL UK) delivered an address to the participants regarding the situation in Pakistan. Sister Fozia Shah was invited to deliver a speech throwing light on the events of Karbala. At the end of the address, the Ummrah raffle ticket was drawn from the bucket and the gathering concluded by invoking greetings and salutations on the Holy Prophet (S.A.W) followed by a Dua. The participants were then served refreshment.
Reported by: Rabia Altaf (MWL Nelson, Media Secretary)