UK: MWL Nelson holds Mehfil-e-Milad (SAW)
On the 27th of December 2014, the Minhaj-ul-Quran Women League Nelson hosted annual Milad-e-Mustafa (SAW) conference at the Minhaj-ul-Quran Centre in Nelson. The stage was decorated with colours and with LED lights. Sister Ghulam Fatima (President MWL Nelson) and Sister Nasreen Akhter (MWL UK Dawah Secretary) conducted the proceedings of the programme.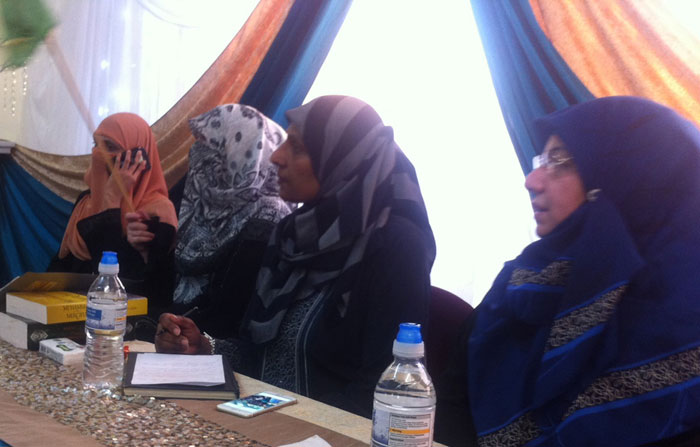 Approximately three hundred participants attended the Mehfil. The MWL Nelson sisters were uniformly dressed in teal. The programme was initiated with Tilawat from the Holy Quran by Sister Anum Khalid, followed by Qaseeda Burdha Sharif and Naats which were recited by several sisters. Two speakers from London were invited to the gathering. Sister Khadija tkinson delivered a speech in English and Sister Sumaya Murtaza addressed in Urdu. Refreshments were served by the MWL sisters. There was also a book stall set up with various books in English and Urdu for women to buy and there was a separate stall for CDs and DVDs which were given for free.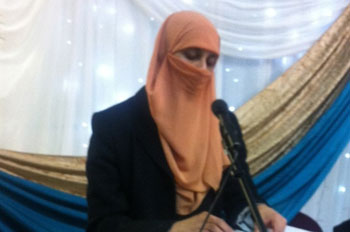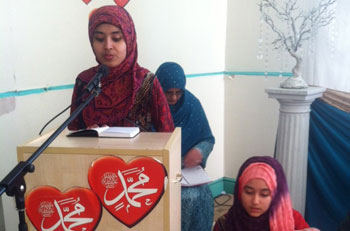 The Mehfil was concluded with invoking greetings and salutations on the Holy Prophet (SAW) followed by a Dua. The women had the privilege of seeing the Blessed Hair Mubarak of the Holy Prophet (SAW). Candles were also lit in the remembrance of the Peshawar attack. Food was served to all the attendees.
Reported By: Rabia Altaf (Media secretary MWL Nelson)