UK: Annual Grand Mawlid-un-Nabi (SAW) organized by MQI Halifax
The annual, grand Mawlid-un-Nabi Conference (SAW) was held on 10th of January, 2015. The programme was organized in Jamia Mohammadia Halifax. Over 500 women of local community including youth participated in this blessed gathering. The President MWL Halifax Sister Nahid conducted this programme and she was assisted by Sister Iffat (Secretary Gen MWL Halifax).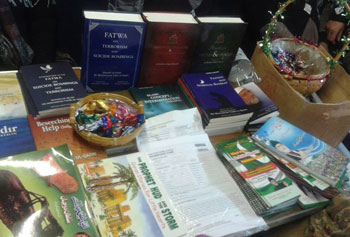 Sister Naima recited the verses of The Holy of Quran and presented its translation. The sermon was given with recitation of Qaseeda Burda Sharif by MWL Halifax team. The audience also joined them beating duff, and by waving flags for the love of Muhammad (SAW) as a token of love and harmony. Many local community sisters and members also recited Nasheed in this Mehfil-e-Milad (SAW). The chief guest speaker was famous scholar in UK Sister Asma Alam Principal Irfan-ul-Quran Manchester. She beautifully explained in depth about the importance of commemorating the birth of the Prophet Muhammad (SAW). She also highlighted its influence improving state of Iman and purification in our daily life. In addition, she herself recited beautiful Naats referring them to her topic .The unique style of her speech was so heart-touching that the audience was drowned into her words. She also highlighted work of Shaykh-ul-Islam Dr Muhammad Tahir ul Qadri.
MYL Sister Tahira Afzal elaborated her experience with Minhaj-ul-Quran International. She discussed about the role of Minhaj-ul-Quran in society. Also she addressed the issue of how the youth of today's Ummah have gone onto the route for seeking knowledge in Islam. Sister Shaila Parveen (General Secretary MWL UK North Zone) highlighted role of PAT in Pakistan. She talked about the Model Town Massacre and the demands for justice and impartial trial of murders. Sister Jamila (Dawah Secretary MWL UK North Zone) introduced The Dawah project in UK and encouraged the attendees to buy the CDs and Books from Minhaj book stall. Sister Nasim (MWL UK Advisory Committee Member) offered thanks to the guests and participants for attending.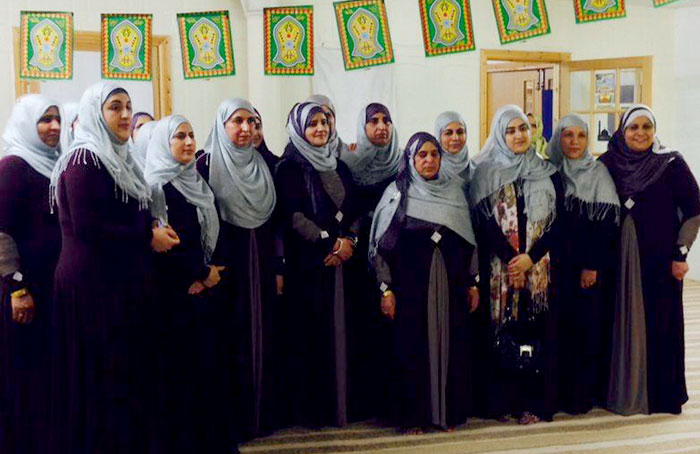 Programme ended with a special Dua and Salaam by Sister Asma Alam. MWL & MYL jointly set up a CDs and book stall and encouraged local community to take up membership of Minhaj-ul-Quran Int. At this time free CDs were distributed to attendees. All participants were served special Milad Dinner. This successful event was due to the blessings of Allah (SWT) and hard work of the whole team of MWL Halifax.
Reported by Nahid Shahid (President MWL Halifax)