UK: MQI (Bradford) holds Milad ceremony for children
Minhaj-ul-Quran International (Bradford) had the privilege to host the annual Mawlid event for their students. The special guest for this event was Baji Fatima Mahshadi, President of Women League UK. The event consisted of various performances by the students for their mothers and families that were in attendance. The venue for the event was Orissa dinner restaurant and the programme was held on 16th January 2015. The event had an attendance of over 400 and 100 students. UK executive team members graced the stage.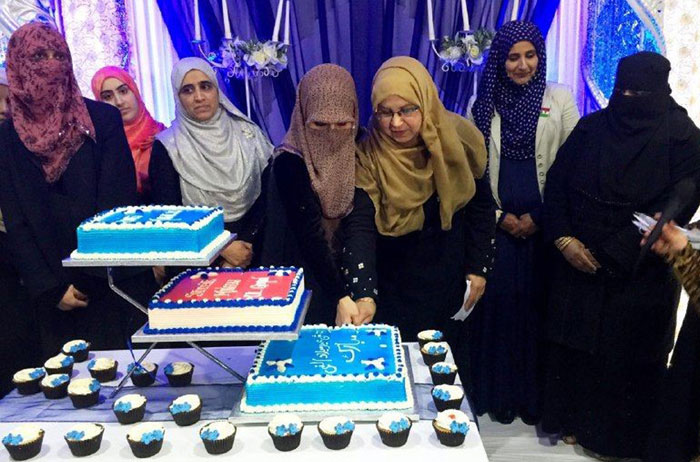 Sister Jabeen spoke about the current political situation in Pakistan in regard to PAT struggle and how the audience could help bring about positive and peaceful change in the existing system. Sister Fatima delivered words of wisdom regarding motherhood and how mothers are the bedrock of community. She also emphasized the importance of educating our young children at this age in regard to how Sayeda Aisha (RA) had memorized and taught the companions various hadiths. The event finished with the cake cutting. All UK Women League executives took part in cake cutting and Dua was made by sister Fatima.
Reported by: Sister Rubina